Mayweather vs McGregor Conor McGregor should take credit despite defeat to Floyd Mayweather, says Tony Bellew
Last Updated: 27/08/17 8:05pm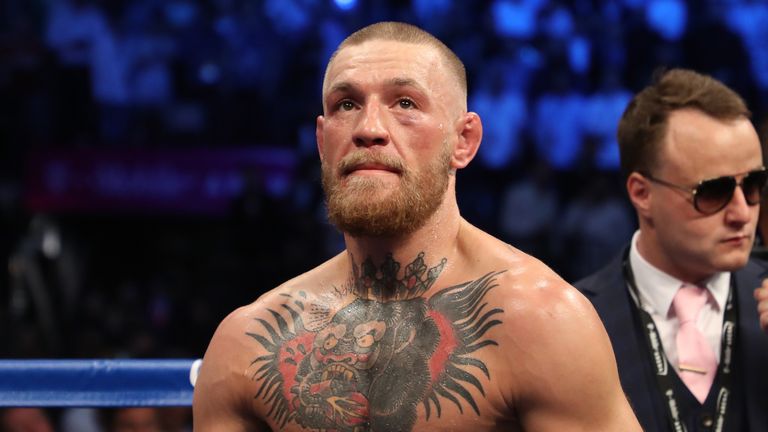 Conor McGregor deserves credit for challenging the world's No 1 boxer, despite suffering a stoppage defeat, says Sky Sports expert Tony Bellew.
It was sad to see. I felt sorry for Conor McGregor in there. He's having his first professional fight and he's facing the greatest fighter of our era. He did fantastically well to get as far as he did.
I want to give credit to Conor McGregor, because Floyd Mayweather would never go into a cage, that's never going to happen. It was all on his terms, his demands.
I'm a Floyd Mayweather fan and I'm a Conor McGregor fan. There was never any chance. He only won two rounds, because Floyd stood there and looked at him.
If Floyd had put his foot on the gas at any point in this fight, it would have been over, and that's not a disrespect to Conor McGregor. That's just the way it is. That's just the difference between an MMA guy and a boxing fighter.
If Floyd went in a cage, believe you me, it would have been over as soon as Conor McGregor wanted to be. They are two totally different sports. They are worlds apart. Just because the point is to knock a guy out to win, it doesn't mean they are anything alike.