Genzebe Dibaba poised to become superstar at Rio 2016 Olympics
Ethiopian runner piling up middle-distance world records
By Matt Westby
Last Updated: 05/08/15 2:10pm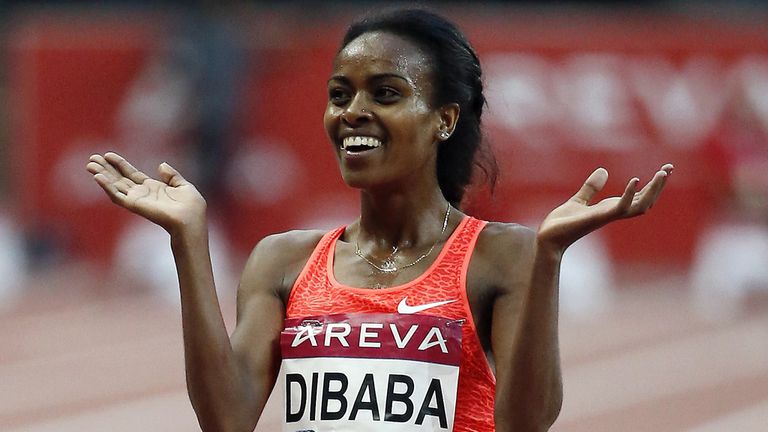 As Steve Smith reflected on a first Australian double hundred at Lord's since 1938 and rain-soaked golfers dried out from a day of downpours at St Andrews, another remarkable sporting story on July 17 was about to unfold in the Stade Louis II in Monaco.
A mid-season Diamond League meeting is no match for the Ashes or Open Championship for drama or prestige, but over the course of a dazzling three minutes and 50.07 seconds, it went down in the history books as the day Ethiopia's Genzebe Dibaba broke the 22-year-old women's 1,500m world record.
Such a feat may not seem overly seismic in itself, but Qu Yunxia's previous best time from 1993 was one of those track-and-field records that many commentators felt was untouchable, up there with Mike Powell's 8.95m long jump in 1991, Michael Johnson's 43.18sec 400m in 1999, Florence Griffith Joyner's 100m and 200m times in 1988 and Usain Bolt's staggering 100m and 200m performances in 2009.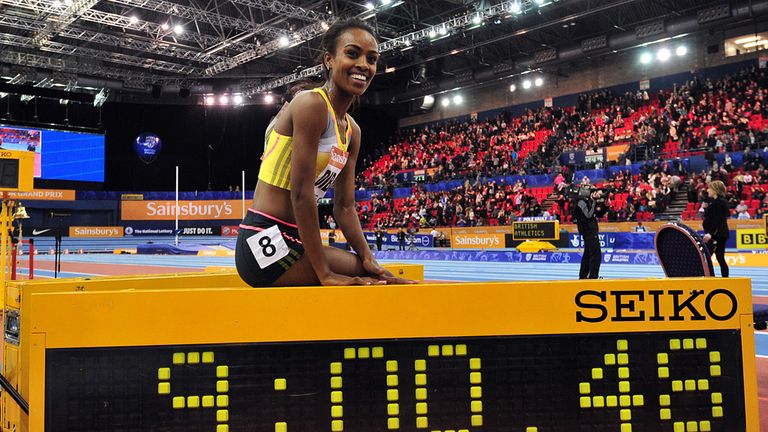 Dibaba had tried and failed to beat the record just over a week earlier, falling a distant three and half seconds short of Yunxia's 3min 50.46sec, but this time conditions were perfect and the 24-year-old capitalised by taking 0.39sec off the record in one of the great runs not just of the year, but potentially of the whole generation.
That it should be Dibaba who finally bettered Yunxia's mark was no surprise. One of the world's most exciting young athletes, she is not a household name yet, but with the world athletics championships taking place in Beijing later this month and then the Olympic Games in Rio starting a year today, she soon will be.
Genzebe is the younger sister of Tirunesh Dibaba, the three-time Olympic champion, and Ejegayehu Dibaba, who won 10,000m Olympic silver in Athens 2004.
It seemed that Tirunesh would be the family's greatest runner until Genzebe went on a remarkable spree of demolishing three indoor world records in just 15 days last February.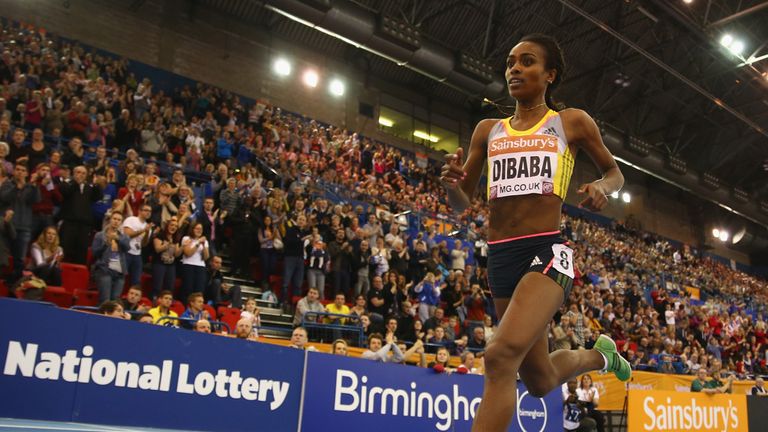 She broke the 1,500m record by three seconds on February 1, decimated the 3,000m record by seven seconds on February 6, and then obliterated the two-mile record by six seconds on February 15, in what was arguably the finest run of form since Bolt's displays at the 2009 world championships.
Dibaba continued her dominance of the indoor middle-distance scene by winning the second of her two world titles in March 2014 and then adding the 5,000m world record in February this year, swatting aside the previous best by more than five seconds, but it wasn't until this summer that she began to truly flourish outdoors.
Although she had plenty of wins to her name, stadium racing had traditionally not been her forte and she readily admitted her preference for the warmer temperatures and shorter tracks found under cover. But those misgivings became a memory in Monaco and it now seems only a matter of time before she adds outdoor titles and more world records to her impressive indoor collection.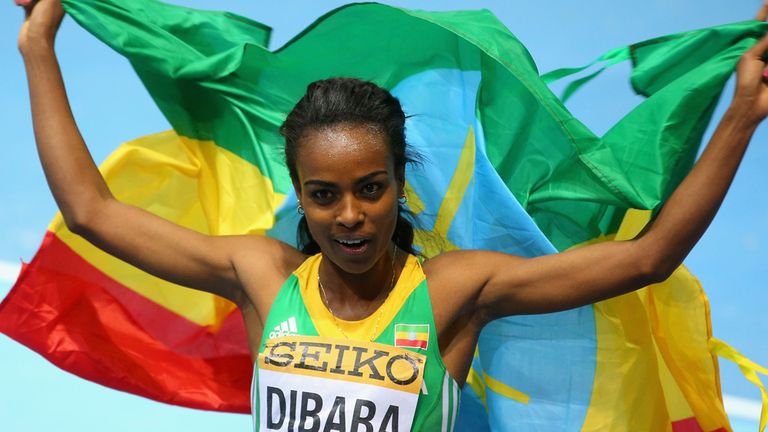 Her new 1,500m record makes her favourite for that event in both Beijing this month and Rio next year and she is also hoping to dethrone Tirunesh as Olympic champion and world record-holder in the 5,000m.
Such is the breadth and depth of her talent, Genzebe has even spoken of breaking the 800m world record, and given that she already owns five all-time best times, that is far from mere hyperbole.
Women's athletics has cried out for a sport-transcending superstar to match the likes of Bolt for much of the 21st century, proof of which can be found in the fact that all but a handful of the current world records were set back in the 1980s and 1990s. In Dibaba, however, it finally has an icon in the making.
If you are searching for one to watch in Rio in 12 months' time, look no further.