Former IAAF president Lamine Diack investigated in doping bribery probe
Last Updated: 04/11/15 6:24pm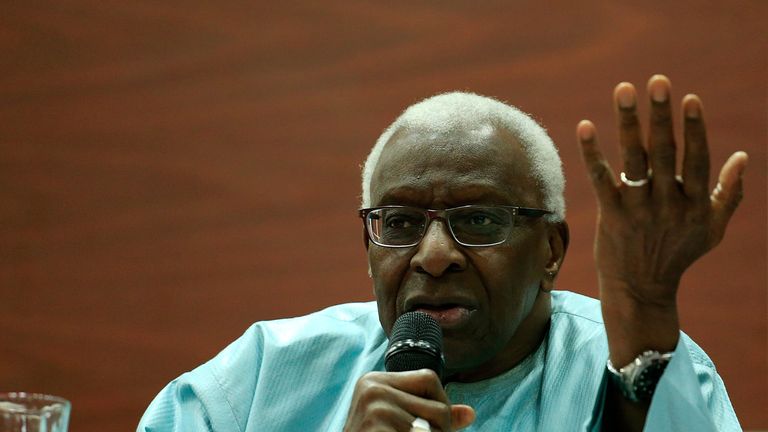 Former IAAF president Lamine Diack has been placed under criminal investigation on corruption and money-laundering charges.
Diack, who stepped down in August after 16 years in charge of track and field's governing body, is being investigated over an alleged payment of more than 200,000 euros to cover up doping offences by Russian athletes.
A prosecutor from the Parquet National Financier (PNF) - the office that handles financial prosecutions in France - confirmed that Diack is being investigated.
The PNF said its probe started when the World Anti-Doping Agency (WADA) alerted it to "acts of corruption and laundering involving members of the International Association of Athletics Federations (IAAF)".
Officers visited the headquarters of international athletics in Monaco on Tuesday and took documents, a statement from the IAAF confirmed.
It is understood the current president Sebastian Coe, who took over from Diack in August, was at the offices at the time and volunteered to speak to the investigators.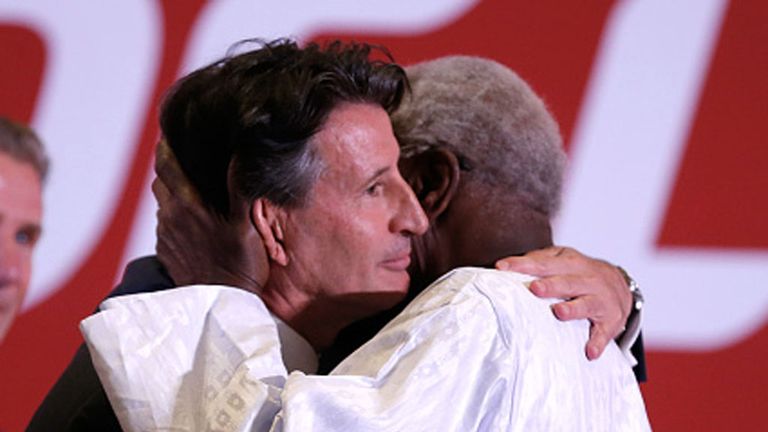 An IAAF statement said: "The IAAF confirms that, emanating from separate ongoing investigations by WADA's independent commission and the IAAF's own independent ethics commission into allegations surrounding its anti-doping rules and regulations, a French police investigation has now commenced.
"The IAAF is fully cooperating with all investigations as it has been from the beginning of the process.
"As part of the French investigation, police visited the IAAF HQ offices (on Tuesday) to carry out interviews and to access documentation."
The scandal broke in late 2014 when German broadcaster ARD alleged a number of positive dope tests involving Russian athletes were covered up by IAAF officials.
The PNF said a legal adviser to Diack, Habib Cisse, has also been placed under investigation for corruption by judges acting on evidence provided by WADA.
Gabriel Dolle, who was the director of the IAAF's anti-doping department, was taken into custody in Nice in the south of France.
The International Olympic Committee's ethics commission announced later on Wednesday that it will also look into the case of Diack.
The 82-year-old from Senegal is an honorary member of the IOC.
Paquerette Zappelli, the IOC's chief ethics and compliance officer, said: "In light of the criminal investigation against Mr Lamine Diack I have decided to refer this case to the IOC ethics commission."