Twin 400m runners Laviai and Lina Nielsen target Olympic Games
By Dev Trehan
Last Updated: 09/02/16 5:06pm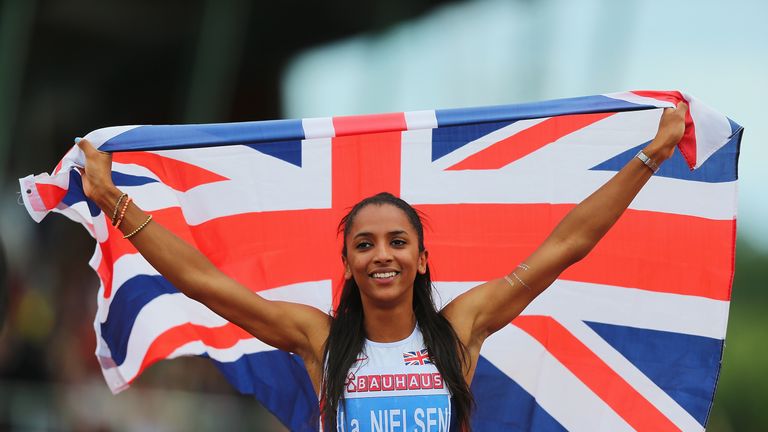 Twins Laviai and Lina Nielsen hope training and racing with each other can help them achieve a shared dream of representing Team GB at an Olympic Games.
Laviai won the 400m at last year's European Junior Championships in Eskilstuna, Sweden, before claiming relay gold with twin sister Lina in the 4x400m.
"When you think about it, we made up half of that relay team," Lina told Sky Sports.
"I ran the second leg, so I had the responsibility of breaking into the first lane and carrying the lead and as I was handed the baton, I remember thinking 'woah, this is the European Junior final'.
"My adrenaline was really pumping. Laviai ran the last leg and we already had a massive lead at that point. We knew we had it but when she crossed the line, we all mobbed her."
The sisters, who turn 20 next month, are University of London students - Lina attends Queen Mary and Westfield, while Laviai studies at King's College.
Laviai is not the only elite level British athlete studying at King's College - British 200m record holder and world junior sprint champion Dina Asher-Smith is also a student there.
"I know Dina quite well," she said. "We've been in the same teams in the past and we went to the world juniors together.
"But I really want to make an Olympic Games and I hope I can get a medal at some point. I'm looking towards Rio at the moment. I went to the World Championships in 2015, which was a great experience for me as one of the youngest members of the team. Ever since I came back, Rio has been on my mind."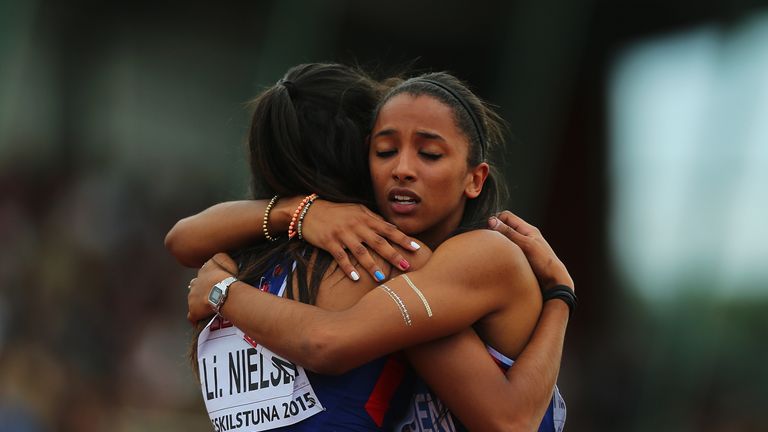 The twins, who hail from Leytonstone, east London, are 400m specialists but Lina could emerge as a contender in the 400m hurdles after her impressive showing at the London Inter-Club Challenge last August.
"My ultimate dream is to make it to the Olympic Games, in either the 400m the 4x400m or the 400m hurdles which I have been trying recently," she said.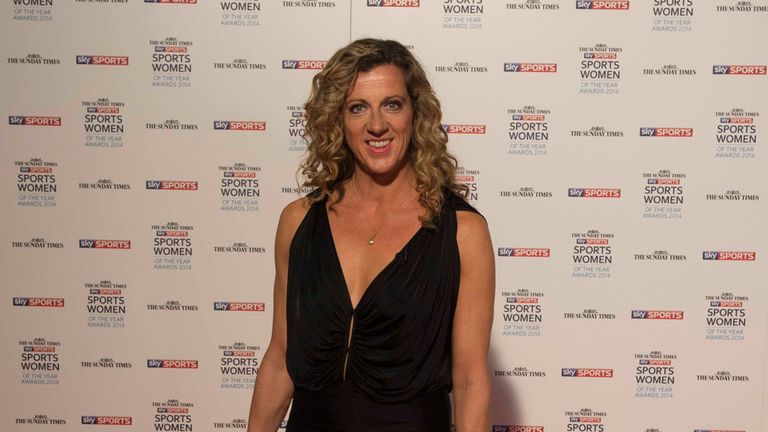 "I was ranked second in the UK at the end of last season but I know I need to build up my strength if I want to do the hurdles. I raced just once but I was told afterwards that my time on debut was faster than Sally Gunnell's on her debut race over the 400m hurdles. She still holds the British record over 400m, which is an amazing record. She's an inspiration."
The Nielsen sisters were speaking at the premiere of SportsAid's #SupportTheNext campaign film, screened at London's BAFTA.
The non-profit organisation helps young athletes to overcome the financial obstacles they face in their bid to become Britain's next generation of Olympians, Paralympians and world champions.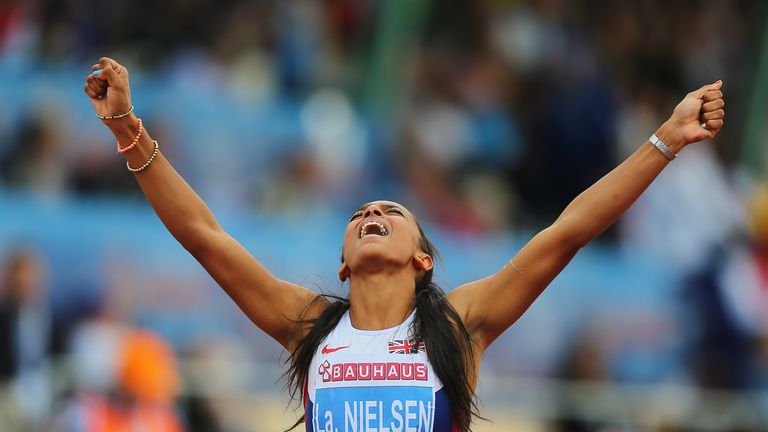 Laviai, who features prominently in the promotional film, said: "I can't even put it into words how important the support I receive from SportsAid is.
"I put most of it towards a warm weather training camp, which we do in April and that can really make or break your season. It gives you a chance to be in the best shape of your life and be in the right environment ahead of the season's most important races.
"I had an amazing time in Portugal when I went in April last year. I would never have been able to do that without SportsAid."