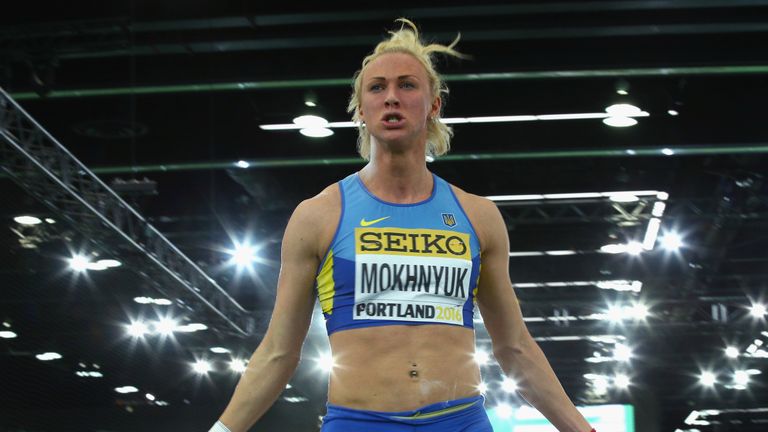 Ukrainian athlete Anastasia Mokhnyuk has become the second medallist from last month's World Indoor Championships to test positive for meldonium.
Mokhnyuk claimed silver in the pentathlon in Portland behind winner Brianne Theisen-Eaton, with fellow Ukrainian Alina Fodorova taking the bronze.
Mokhnyuk said in a statement she had been taking meldonium, usually prescribed as a heart drug, for medical reasons before it was banned on January 1.
"For the duration of the proceedings, I am prepared to cooperate on this issue and hope for an objective verdict," she said.
On Tuesday, the Romanian athletics federation revealed Elena Mirela Lavric, who won bronze in the 4x400m relay in Portland, had failed a test for meldonium.
Amid uncertainty over how long meldonium stays in an athlete's system, the World Anti-Doping Agency said on Wednesday that athletes who tested positive could avoid sanctions if it is determined they took the drug before January 1.
"Reviews of meldonium cases will be conducted on a case by case basis," IAAF spokesman Chris Turner said.