Turkey claimed their first ever gold medal at the World Championships when Ramil Guliyev stormed to victory in Thursday's 200m final, as Great Britain's wait for a second medal continues.
An incredibly close race saw five men in a line with 45m to go but it was Guliyev who crossed the line first in 20.09s, followed by Wayde van Niekerk and Jereem Richards, who were each given a time of 20.11s, while Britain's Nethaneel Mitchell-Blake finished fourth.
"It's not a shock," insisted 27-year-old Guliyev, who was draped in both Azeri and Turkish flags.
"I wanted to win and this year I thought it was possible and I made it. I believed in myself.
"The going was so hard. When you race, you need to do your job. You run at your maximum."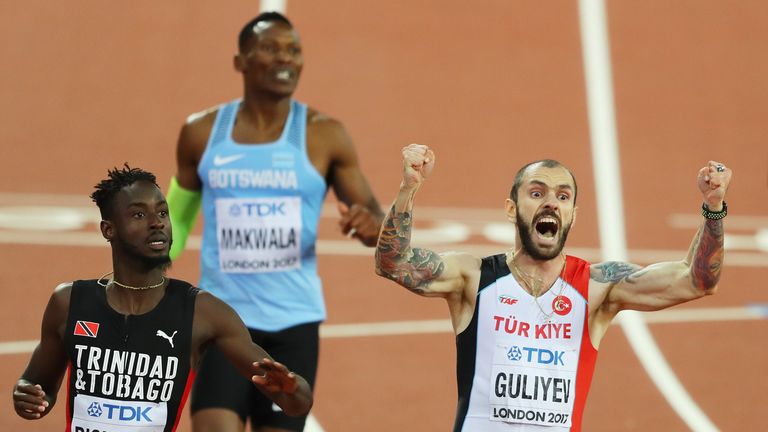 Meanwhile, Great Britain's Laura Muir and Eilish McColgan qualified for Sunday's 5,000m final.
British record holder Muir, who finished fourth in the 1,500m on Monday, was in the first heat and had to come in the top five to be sure to advance.
Muir was overtaken by two athletes in the final 100m as she clocked 14m 59.34s to place seventh in her heat, which was won by Hellen Obiri of Kenya in 14m 56.70s.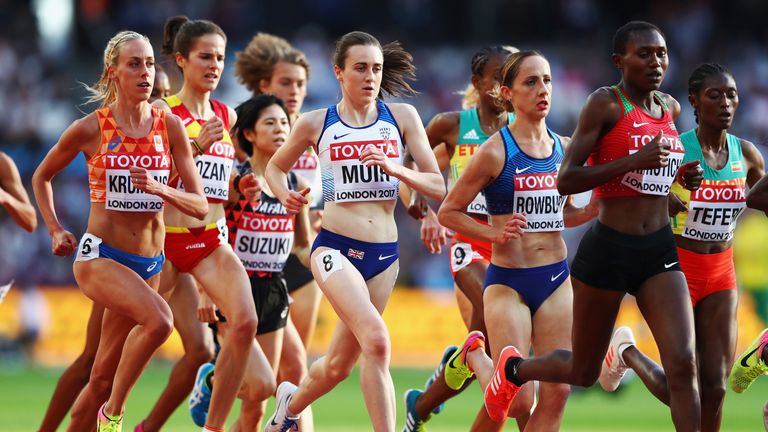 Ethiopia's Almaz Ayana, the world and Olympic 10,000m champion, was second in 14m 57.06s
Muir had to wait until the second heat concluded to learn if she would progress. She did so and was joined in the final by another Scot.
Muir said: "That was long. I ran as hard as I could. That was fast. I've been looking at the times of heats from previous championships and that's the fastest ever, well, that I know of anyway.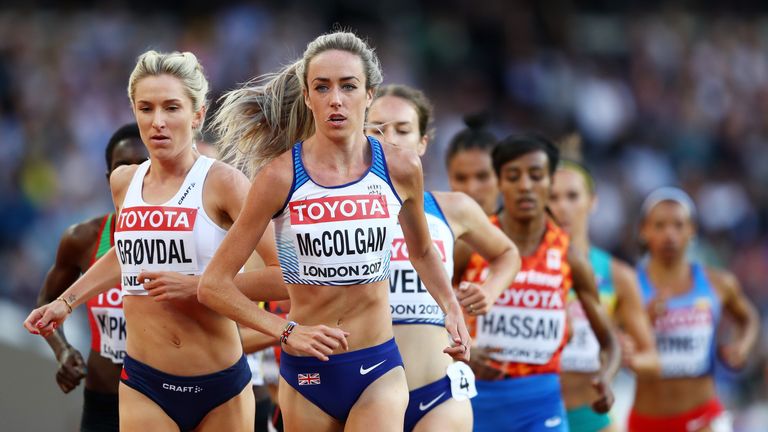 "I felt good out there apart from that last lap.
"I know I'm better than I ran today and hopefully I can show it in the final."
Multiple British record holder Dina Asher-Smith, who fractured her foot in February, clocked 22.73s to finish behind Ivory Coast's Marie-Josee Ta Lou in second place and advance to the 200m final.
"I'm absolutely over the moon, especially after the year that I've had," the Brit said.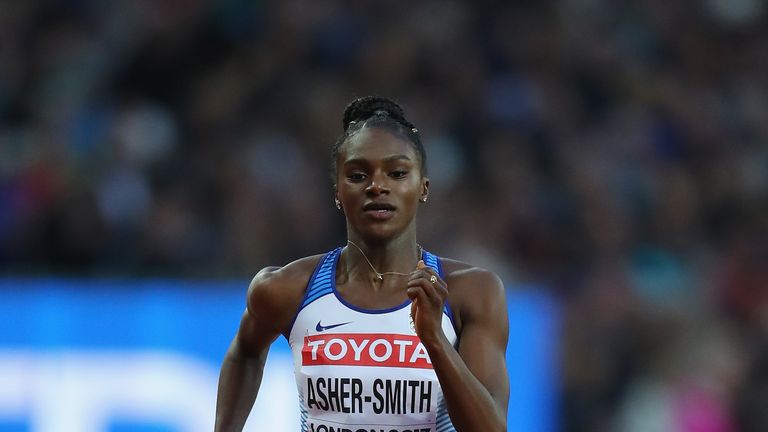 Lynsey Sharp, Shelayna Oskan-Clarke and Adelle Tracey all qualified for Friday night's 800m semi-finals.
Oskan-Clarke finished third in her heat in 2:01.30, Sharp was second in her heat in 2:01.04 and Tracey clocked a personal best of 2:00.28 to place fourth in her heat, advancing as a fastest loser in the fourth fastest time.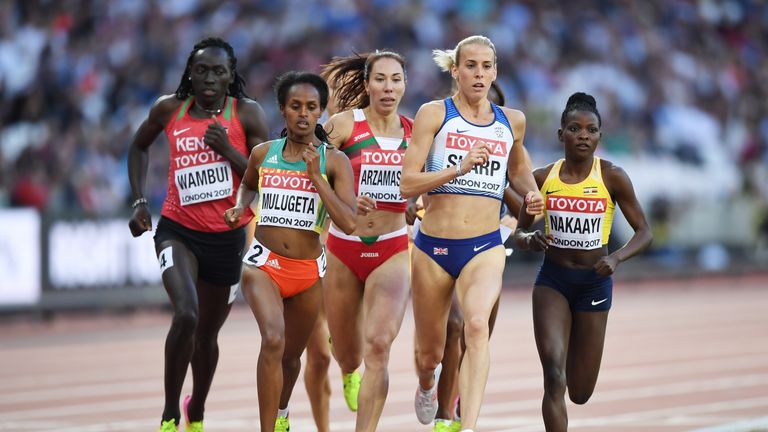 Chris O'Hare and Jake Wightman progressed to Friday's 1500m semi-finals, as O'Hare placed third in his heat in 3:42.53 to advance and Wightman was fourth in his in 3:38.50.
Morgan Lake and Katarina Johnson-Thompson qualified for Saturday's high jump final.
Johnson-Thompson's bid for a heptathlon medal was undone by her 1.80m leap in the high jump, 18c short of her personal best to finish fifth.
But her performance in the individual event was far better, with one failure at 1.89m en route to leaping over 1.92m - a height Lake also achieved.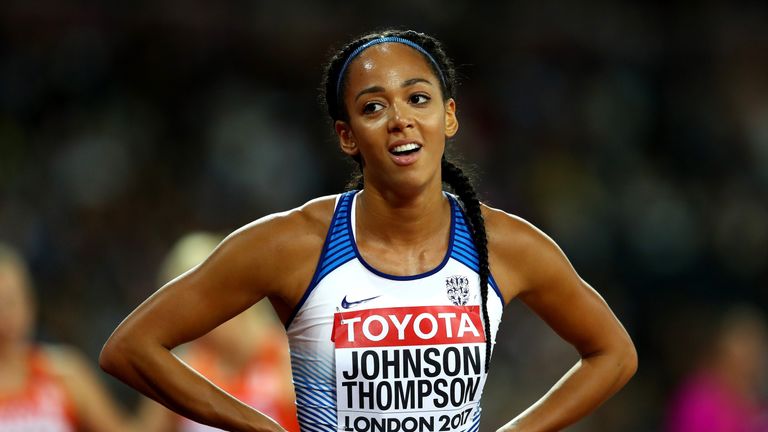 Johnson-Thompson leapt 1.98m in the heptathlon in Rio - a mark that would have been good enough for gold in the individual event and that prompted her entry here.
"If you fall off a bike you've got to just get back on it straight away," she said.
"I didn't want to leave the stadium in those terms with the high jump, so I'm glad I came back and proved to myself more than anyone it was a freak accident and I can jump.
"After the heptathlon I was down, but I'm happy I had this to get me out of that."