Jeanette Kwakye hails impact of elite-level athletes from the BAME community
Jeanette Kwakye features in episode 26 of Sky Sports' My Icon series
By Dev Trehan
Last Updated: 25/10/17 9:06am
Aspiring youngsters from the Black, Asian and Minority Ethnic [BAME] community need to see sportspeople that look like them, according to former sprinter Jeanette Kwakye.
A former World Indoor silver medallist, Kwakye was the only European athlete to line up in the women's 100m final at the 2008 Beijing Olympics where she finished sixth in a personal best time of 11.14s.
Kwakye is now a mentor and a football coach, who has also forged a successful career in the media since announcing her retirement from athletics almost four years ago.
"The more athletes you have from diverse backgrounds [the more] you will see almost a normalisation of what is in front of you," she says in episode 26 of Sky Sports' My Icon series.
"We have so many people to thank for that in terms of them being so great at what they do. Lewis Hamilton, Jessica Ennis-Hill and Mo Farah - it is now normal to go out into these sports and see that there is a black or brown face, and that is so important for young children.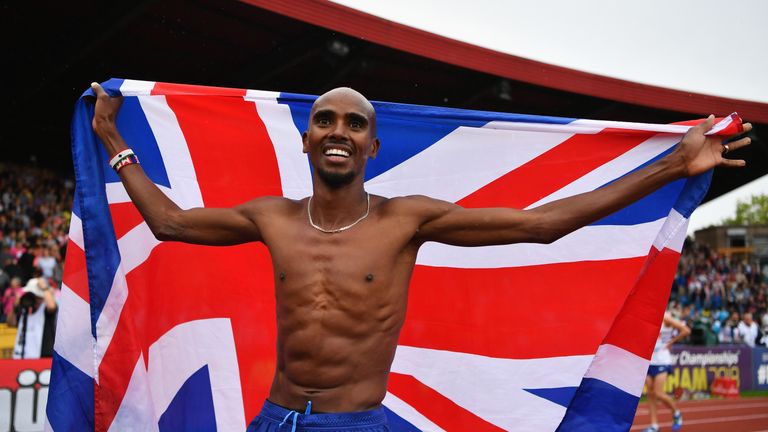 "I do a lot of work in schools and when I talk about my experiences their [the children's] minds can be blown, but when they look on TV and they see those big superstars it is a different level.
"You almost have to see it to want to be it. The more and more we have that the better it is for society."
Kwakye talks about his journey in the latest instalment of My Icon, which premieres on Wednesday at 7am on Sky Sports Mix and is available On Demand. The episode is repeated on Wednesday at 1pm, 6pm and 10pm.
Coinciding with Black History Month, Sky Sports' #MyIcon campaign brings you 31 exclusive interviews with top BAME sports personalities across the month of October. For more information click here.