Para-sport cheating on the rise, Baroness Grey-Thompson tells Parliamentary committee
By Lia Hervey, Sky Sports News
Last Updated: 31/10/17 6:55pm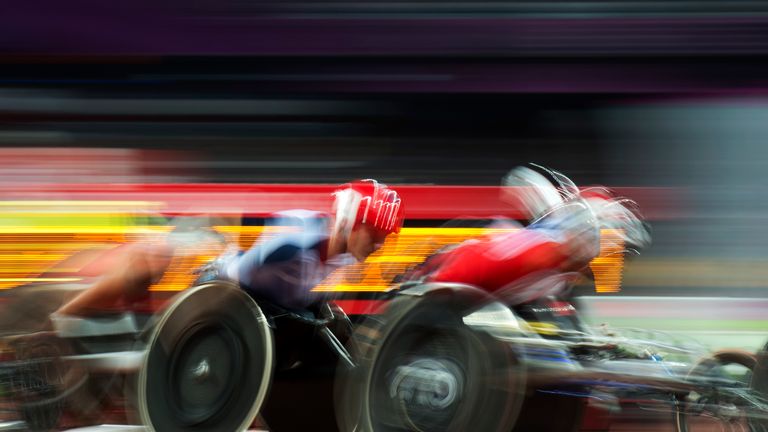 Cheating has increased in Paralympic sport since London 2012, Baroness Grey-Thompson told a Parliamentary committee on Tuesday.
The 11-time Paralympic champion also said that British athletes had been threatened with not being selected if they spoke out about classification concerns.
Since the Rio 2016 Paralympics, there have been claims circulating concerning "classification cheating", a process where athletes can gain an advantage over rival competitors to win more medals.
The committee are scrutinising allegations of cheating, abuse and interference in Para-sport and Grey-Thompson was one of the first to provide evidence on Tuesday.
Grey-Thompson said she believes there has been an escalation in Paralympic cheating since the London 2012 Games.
She also added that some athletes had been asked not to talk about classification issues, describing the conduct as "somewhere between control and bullying".
Asked if the current system was fit for purpose, Grey-Thompson said: "We need to ask the question whether classification is fair and transparent and whether athletes can make an appeal or complaint in an open and fair process.
"Judged on what I have been told, I don't believe we can answer that question right now."
British Paralympic Association (BPA) chief executive, Tim Hollingsworth, however, disagreed and said: "Fundamentally I don't believe we're looking at something that can be considered not fit for purpose.
"I'm genuinely sorry that there are athletes who feel they have got grievances but I don't necessarily feel that those grievances necessarily are ones that are substantiated.
"I do feel sorry indeed that we are in a position where there are athletes who feel they can't get to a point that where they are listened to satisfactory, but I'm not saying I'm apologising for failure or a belief that the system is not working as effectively as it is.
"I do believe the issue is that we should therefore look for an independent body who can take genuine failure a stage further."
Last week, the Digital, Culture, Media and Sport Committee looked at significant failures in the governance of football surrounding the Eni Aluko racism claims and the same MPs are now focusing on Paralympic sports in a public session looking at claims that sporting bodies were responsible.
Grey-Thompson also told the group of MPs that some athletes had told her they had been threatened with deselection from teams for raising concerns about the classification of other athletes.
Michael Breen, father of world champion long jumper and former Sky Sports Scholar Olivia Breen, also gave evidence and claimed that UK Athletics, the BPA and the International Paralympic Committee are aware of the issues with classification cheating but still let athletes compete.
The sports lawyer revealed Olivia was originally told she would be selected for the 4x100m relay at last year's Rio Games, but was then dropped at the last moment and replaced with an athlete "who had not been doing any relay training or was even at the holding camp".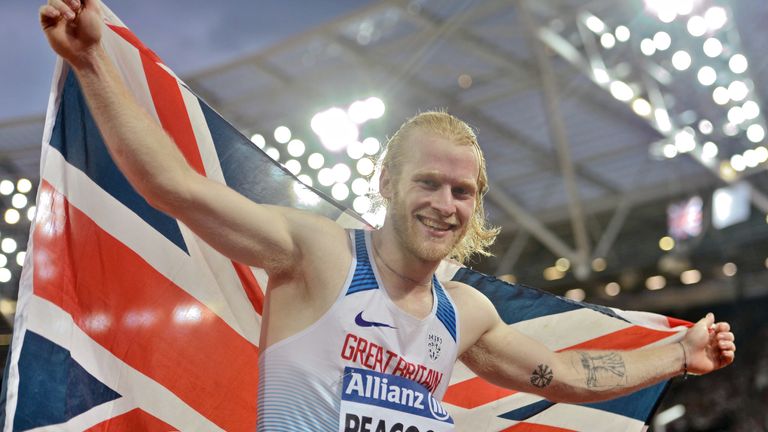 He said: "They have been aware of it since 2009 and I think they think if they keep ignoring it and telling people it's not happening then people will be convinced that it's not happening."
He told MPs that there are no grievance procedures, no whistleblowing procedures for athletes concerned about other athletes who may be cheating.
"I think (the athletes) have been intimidated and bullied over many years and part of that intimidation relates directly to classification," Breen added.
"They make sure athletes know this is what happens to you. I think we've been used as an example as why you don't do it. If you are an athlete, the single most important thing is being selected and you get to compete.
"You can go from not being selected, to not being in team to not being funded. That is a disaster."
The committee's chairman Damian Collins made it clear the panel was uncomfortable with the idea of Breen naming athletes he believes have cheated the system when they were not present to defend themselves.
This, however, did not stop Breen from naming GB sprinter Sophie Hahn as an athlete example who was wrongly put in the T38 class. He claimed this was privately acknowledged to him by GB para-athletics head coach Paula Dunn. Hahn has been contacted for comment.
The IPC responded to claims the system was unfair by announcing on Wednesday that they were to revise the system from January 1 and that many athletes were to be reclassified.
Rio T44 champion Jonnie Peacock will compete only against other single-leg amputees in a new T64 category. Fellow GB athletes Hannah Cockcroft and Kadeena Cox are also to have their categories reviewed.