IAAF chief Sebastian Coe cannot guarantee clean Games ahead of World Indoors
By Sky Sports News
Last Updated: 01/03/18 3:49pm
IAAF president Sebastian Coe has told Sky Sports News there are no certainties a Games will be free of doping ahead of the World Indoor Athletics Championships in Birmingham.
Russia's athletics federation (RUSAF) was banned in November 2015 after an independent World Anti-Doping Agency (WADA) probe exposed state-sponsored doping on a massive scale.
But there has been criticism of the IOC's decision to lift the country's Olympic suspension after the Winter Games in Pyeongchang, despite two of the 168 Russians competing as part of a neutral Olympic Athlete from Russia (OAR) team failing doping tests.
Asked if he thought this weekend's World Indoors would be clean, Coe told SSN chief reporter Bryan Swanson: "You can never be sure. What I can say is that we have the systems in place.
"We have more science than we had even a few years ago. But there are no certainties here. What you want is a change of culture as well.
"I think there has been a growing confidence among the clean athletes that they see a change in the system. Slowly my objective has been to regain the trust of the athletes and allow those clean athletes to feel training sessions are not going to be jeopardised by athletes who are not in the right systems."
The OAR team won 17 medals in South Korea, including two golds. Eight athletes will compete under the neutral flag at this week's World Indoor Championships and the IAAF will wait on the findings of a report after Birmingham before deciding their next move.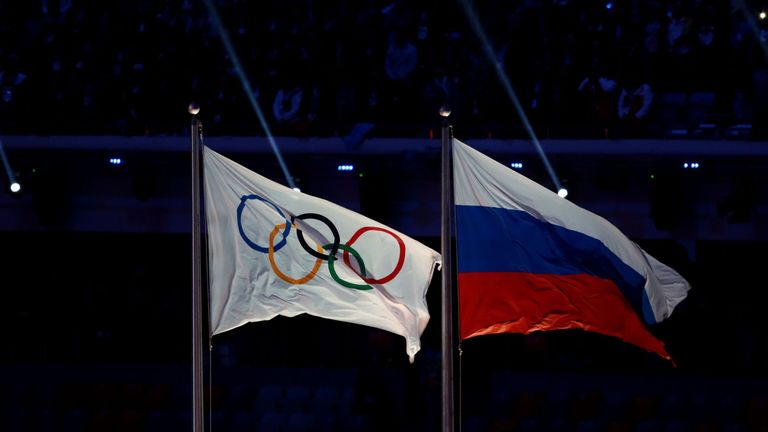 Coe declined to discuss the possibility of the international sport's body following the IOC's lead by lifting their ban on Russia but insisted one of their main objectives was protecting all clean athletes.
"The very nature of an independent task-force is they are piecing this together very carefully and it will be when they feel that criteria has been agreed on both sides is met," Coe added.
"I want athletes that are in clean systems to be given the opportunity to compete. I also have a responsibility to make sure the clean athletes are not having their own programmes being put in jeopardy by structures and organisations that are not doing it as well as they should be.
"We set a very clear set of criteria, agreed with Russian federation by the way, and we are working to a sensible outcome here. It will be when that new Russian federation has met the full objectives. There are other external issues as well.
"Rune Andersen, who chairs an independent task-force, will come and report to the council after these championships.
"I have never pre-judged what he's going to say in the past, and I'm certainly not going to do it now. We have, at all times, attempted to take the clean athletes out of a tainted system."
GB met their pre-tournament target of five medals at the Winter Olympics but some critics claim the £28m investment in winter sport is too great.
However, Coe believes the money is well spent and said: "You do not get excellence on the cheap. If we are going to make in-roads into winter sport, which I think we are well capable of doing, I think funding needs to stay in place.
"Clearly the way we prepare our athletes, winter and summer, is better than almost anywhere in the world. I don't think that's territory that you walk away from that easily."