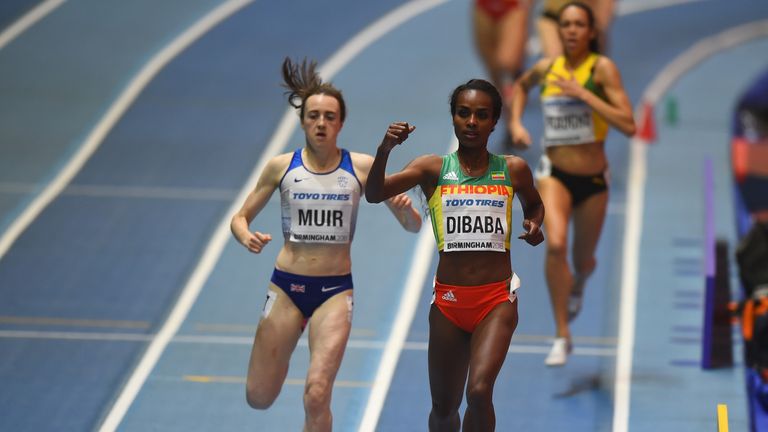 Great Britain's Laura Muir won a gutsy silver medal in the women's 1,500 metres at the World Indoor Championships on Saturday.
The 24-year-old, who won a 3000m bronze on Thursday, finished behind Ethiopia's Genzebe Dibaba who claimed a double after also wining the 3,000m.
Muir, who finished in four minutes 06.23 seconds, overtook Sifan Hassan on the final lap after the Holland runner finished ahead of her in the 3,000m.
It represented a huge success for the Scot, whose only other major medals had come when she won double gold at the European Indoor Championships in Belgrade last year
Muir said trackside: "I just got a taste of it after the 3,000. I just ran my socks off. I just thought 'stay with them, be controlled' and I came off with silver this time."
GB's Eilidh Doyle also took bronze in the women's 400m with a season-best time of 51.60 seconds but CJ Ujah suffered a dismal end to his championships after he was disqualified for a false start in the 60m semi-finals.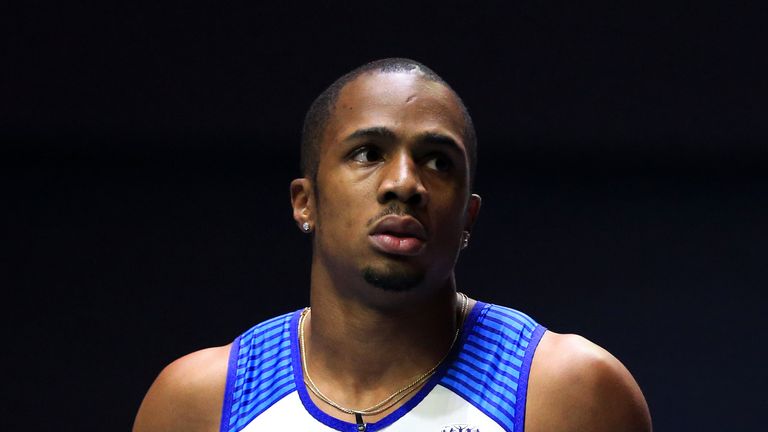 The 23-year-old was tipped to challenge for a medal but clearly reacted before the gun in his heat.
He stormed out of Arena Birmingham following his disqualification, having prioritised the Championships in the Midlands over next month's Commonwealth Games in Australia.
It was a repeat of the 2015 European Indoor Championships final in Prague when he also false started to allow team-mate Richard Kilty to win.
Andrew Pozzi reached Sunday's 60m hurdles final when he qualified fastest in 7.53 seconds - a season's best - and he was joined by GB team-mate David King.
Earlier on Saturday, the men's 4x400m relay squad reached Sunday's final in 3:05.09, finishing behind the United States, having not run competitively with each other before. The women also made their final.
Also on Saturday morning, Jake Wightman and Chris O'Hara reached the men's 1500m final and co-captain Shelayna Oskan-Clarke booked a place in the women's 800m final.