Samantha Kinghorn on a return to sprinting and the importance of the School Games
By Gemma-Louise Stevenson
Last Updated: 09/09/18 10:18pm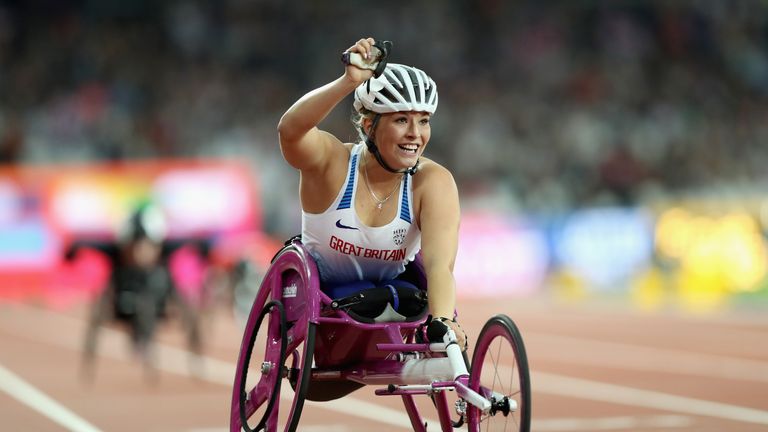 Bungee jumping, skydiving and swimming the Great Barrier Reef - Great Britain's Samantha Kinghorn has certainly not shied away from any opportunity to experience more of the adrenaline rushes she loves since competing in the 1500m and marathon finals at this year's Commonwealth Games.
Last weekend saw her return to her comfort zone of short-distances and sprinting, heading to Coventry and the athletics track to take on her first 100m since the 2017 World Championships.
Kinghorn's first taste of the Commonwealth Games competition just four years ago in Glasgow saw her switch to long-distance in order to compete on the Gold Coast in 2018, going for glory in the 200m, 400m and 800m - a discipline she is keen to return to for good.
"I'm definitely back to sprinting," she told Sky Sports.
"It's my first time competing in all of these distances since London last year and so I have no idea what to expect.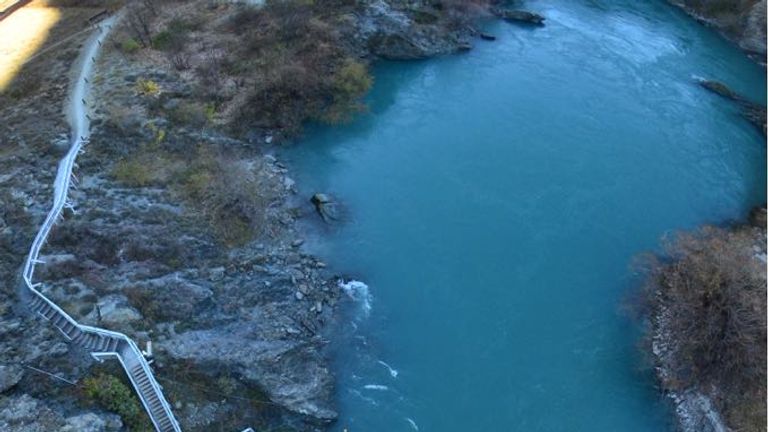 "I'm working towards the next World Championships which are over a year away so I've got ages but I'm just doing a little test to see where I am after some time focusing on the longer distances.
"The 100m, for example, is all about the power, move your arms as fast as you can, whereas the marathon was just 'keep going, just keep going' but they're both tough distances in their own ways.
"I'm excited though to be able to get on the track and see the finish line again when I'm at the start line and actually stop at that finish line."
However, before heading back to the track herself she returned to the place where she first put on her Scotland vest, The National School Games Finals.
The four-day multi-sport event, run by the Youth Sport Trust, was held at Loughborough University at the weekend and featured over 1,400 of the most talented athletes aged between 12 and 18 from across the UK competing across 11 different sports.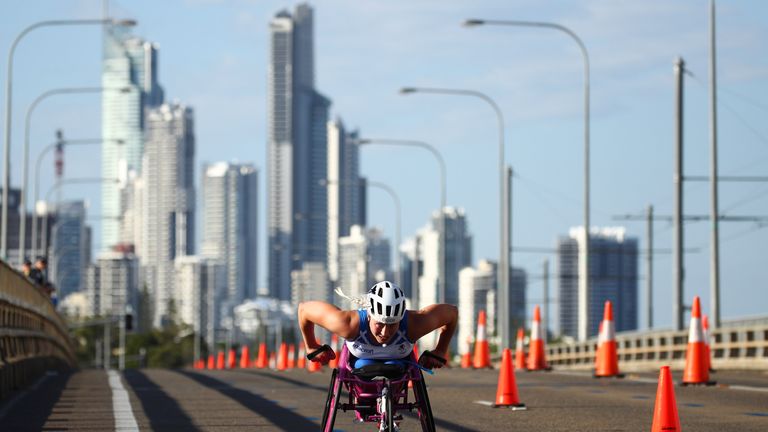 Kinghorn, one of several high-profile athletes in attendance, was excited to be back where it all began for her to support the next generation of British athletics talent.
"It's nice to see all of these kids as excited as I was when I was competing here," the double world champion said.
"From such a young age to be able to come and get used to the whole multi-sport environment is an amazing opportunity for them and my experiences here definitely prepared me for Commonwealth and Paralympic competition.
"You turn up in the halls on the first day and you're sharing with somebody you've probably never met and your kit is on the bed waiting for you and it's so exciting."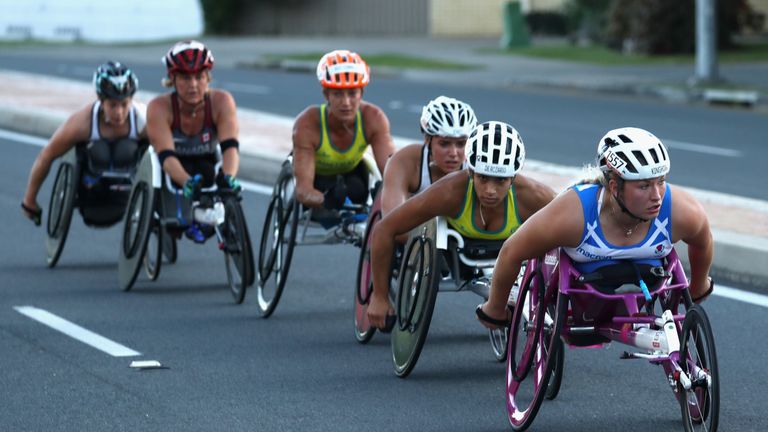 Outside of the competition arena, another aspect of the School Games, which Kinghorn is full of praise for, is the athlete education opportunities, particularly the emphasis on clean sport and the introduction to anti-doping procedures.
"I think it's good to learn about drugs in sport and very often these young athletes starting out have only seen information about it on television and it's consistently a negative thing," she said.
"But for them to have the opportunity to start to understand the process from a young age and also start to gain respect for themselves and learn to be careful about what they put into their bodies is important.
"As they go up the rankings they are going to start getting tested and to have the chance to see what it's all about will prepare them for what's to come in the future."