Samantha Kinghorn stunned at winning Scottish Sportsperson of the Year award
By Mark Ashenden
Last Updated: 27/09/17 9:57am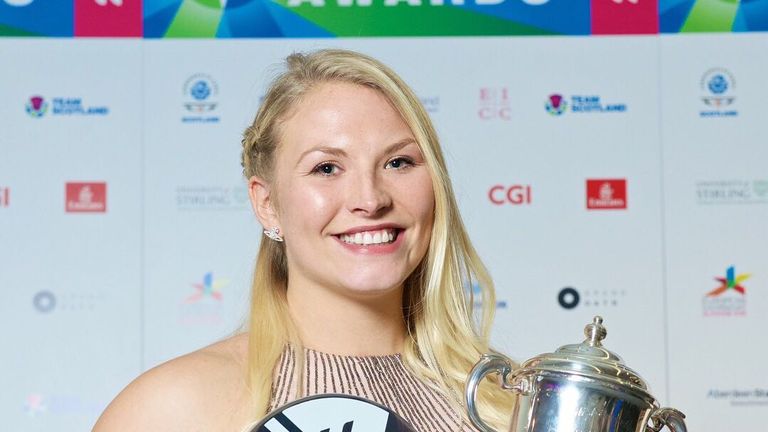 Wheelchair racer Samantha Kinghorn is shocked and proud to have been crowned Scottish Sportsperson of the Year.
The 21-year-old ended a stunning week by collecting the prestigious award in Edinburgh on Friday having been unveiled as one of the 10 new Sky Sports Scholars just three days before.
Kinghorn is the first para-sport athlete to get her hands on the trophy in its 15-year history thanks to shining at the London World Championships, breaking her own world record to be 200m champion before more gold in the 100m and a bronze in the 400m.
"I knew that no para-athlete or even an athlete had ever won it," Kinghorn said. "I just didn't think there was a chance.
"Previous winners include Sir Chris Hoy, Sir Andy Murray and Dame Katherine Grainger so I'm just so proud to be on that list alongside them.
"You do your sport to win medals and to do well on the track - you don't do it to win awards. But when people recognise all that hard work it does make you feel really good.
"You just don't think about awards - it's my job now! It's what I do every single day and to get an award for your job feels funny."
Kinghorn is now preparing for over three years of support from Sky, benefiting from financial aid, a sporting and business executive mentor, media training, personal development and work experience.
"It's been a crazy and amazing few days," she added. "I remember seeing Olivia Breen's Facebook page and thought I'd apply to be a Scholar. I wasn't too sure but my mum said 'give it a shot'.
"Getting sponsorship is normally based on how you do on the track so it was completely different having to do a formal interview. I really enjoyed coming into Sky for the launch though.
"It was such a fun packed day and I loved all the media - I find it so interesting. I also had a tour of Sky and you just don't realise how big the place is. It was absolutely crazy.
"I met loads of people and I started to understand how it will help me. Being a Scholar is so exciting and then I came back to Scotland and had the awards dinner. I got the chance to put a dress on and to win the award meant it was just such an amazing week!"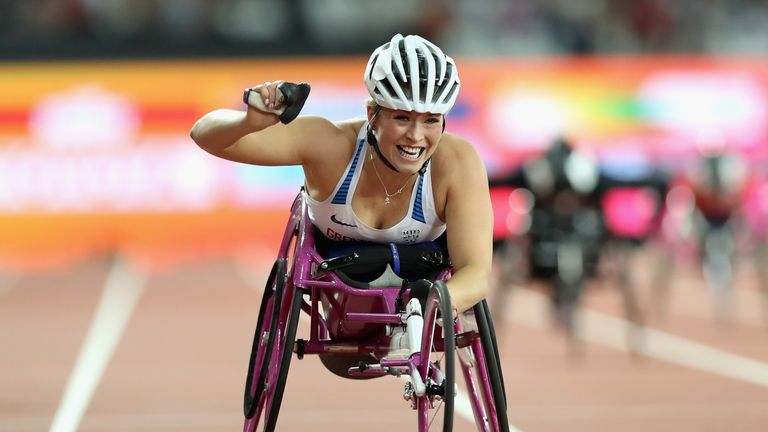 Next up is a trip to America where she'll be making her marathon debut in Chicago on October 8 trying to gain the qualification standard for the 2018 Commonwealth Games in Australia.
"The training is totally different and I'm also dealing with tendonitis in my wrist and feet," Kinghorn said.
"The push technique is totally different but it's a new challenge and I'm quite lucky I don't have anything else next year.
"It will be back to the sprints after the Commonwealths. I'm going to give the marathon a big shot. I've got one marathon to race to qualify and that's it. It may be my last!"