Jazmin Sawyers aims to hit the right note at Commonwealth Games
The 23-year-old heads to the Gold Coast hoping to go one step better than her silver at the Games in 2014
By Mathieu Wood
Last Updated: 28/03/18 2:18pm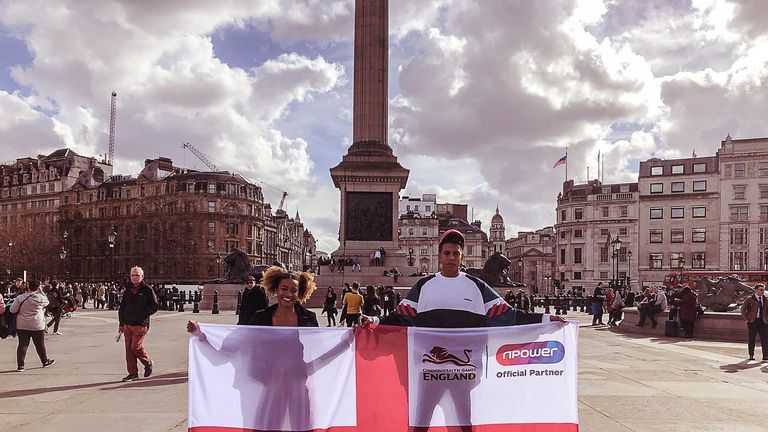 Jazmin Sawyers made her senior major championships debut at the Commonwealth Games in 2014 and, four years on, the long jumper has enjoyed more than her fair share of life experiences ahead of next month's edition on Australia's Gold Coast.
The 23-year-old, who won silver in Glasgow four years ago with a 6.5m leap, speaks at the end of a busy but invigorating day promoting the release of Team England's official anthem for the Games - a modern take on the popular hymn Jerusalem alongside reigning Britain's Got Talent champion, Tokio Myers.
Sawyers, a singer-songwriter in her time away from her every-day track commitments, garnered wider public attention for her appearance on The Voice last year where she impressed judge will.i.am in the blind auditions stage of the show.
The Abbey Road Studios in London, world renowned for their association with The Beatles, is the scene of her most recent foray into the music industry and Sawyers did not hide her emotions at lending her vocals at such an illustrious venue.
"Better make it worth it! It's been a real honour to have been able to record there. It is something I will never forget," Sawyers told Sky Sports.
"Doing the song has made me even more excited [for the Games] because it has married my two biggest passions."
Some might query how the bubbly athlete is able to balance her love of music with her professional sporting career but in our conversation it is clear where her focus lies - firmly on athletics and Sawyers is confident a pragmatic approach in Queensland will pay dividend.
"In terms of expectation, I am trying my best to go in with the same attitude I went into Glasgow because I know it worked for me then," she said.
"That was to go in without expectation and just enjoy it because I know I have done the work.
And that's a wrap with my indoor season. 9th at #MullerIndoorGPGlasgow. It's been a miserable one to be honest. But I'm sure every athlete goes through this. Filling myself with patience and trust. On to outdoors!

— Jazmin Sawyers (@JazminSawyers) February 25, 2018
"When it came to it in 2014 I had done all the training and that paid off on the day when I went out there and was relaxed and enjoyed it [the atmosphere].
"Four years on, I don't want to place any unnecessary expectation on myself when I know I perform my best when I go out and enjoy myself."
The former heptathlete has enjoyed an eventful sporting background and first came to prominence with a silver medal in the two-woman bobsleigh at the Youth Winter Olympics in 2012, alongside Mica McNeill - who competed at last month's Winter Olympics in Pyeongchang after a successful crowd-funding campaign.
Sawyers, whose training base is in Florida, endured a tough indoor season which concluded with a ninth-placed finish at the Muller Indoor Grand Prix in Glasgow last month but remains in good spirits ahead of her visit to Australia.
The multi-talented athlete, whose speed has always been one of her strongest attributes, also holds a law degree and believes the experiences she has enjoyed away from athletics have made her a greater all-round athlete.
"Having not only more sporting and championship experience but more life experience means that I am able to handle competitive scenarios better," said Sawyers, who finished eighth at her first Olympics in 2016.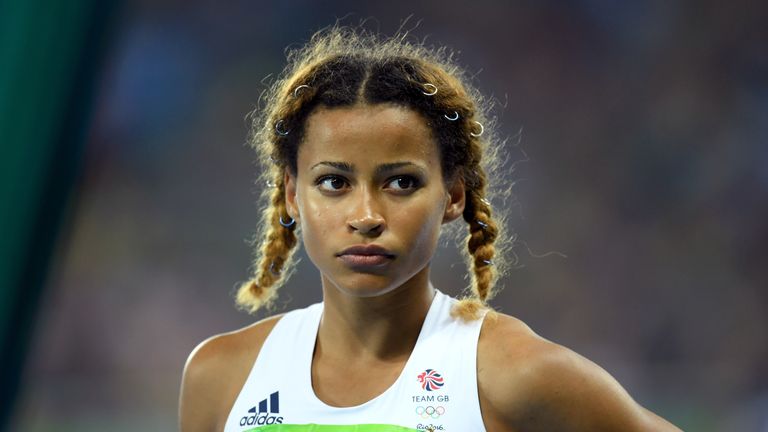 "However, in the same stretch I can learn a lot from my younger and more naive self.
"That is how I performed as a kid and that is how I got into athletics. That is what I really loved about it and that is when my best performances have come.
"Without thinking about it I will already have more experience and I will benefit from that."
Lorraine Ugen and Shara Proctor, who have also won medals on the international stage in the long jump, will join Sawyers as England's representatives on the Gold Coast, and the athlete admits you have to feed off the competition from your team-mates as you strive for the best possible result.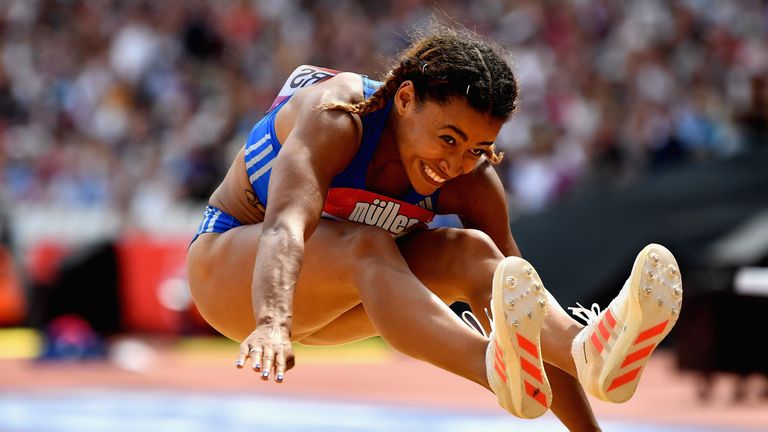 "If you are unable to respond to competition then you aren't a great competitor but in the same stretch you have to be able to focus on your own preparations and technique," she added.
"I know that having such high quality long jumpers in this country pushes us all to do better. We are all trying to make teams and there are only a certain number of spots.
"Of course, you want to be the best out of them but equally you want them to do well - just that you do a little better!"
Athletics, as with many other sports, can be a lonely place with gruelling demands to maintain fitness and form during the season and Sawyers is looking forward to being part of a team dynamic once again - something which she thrives on.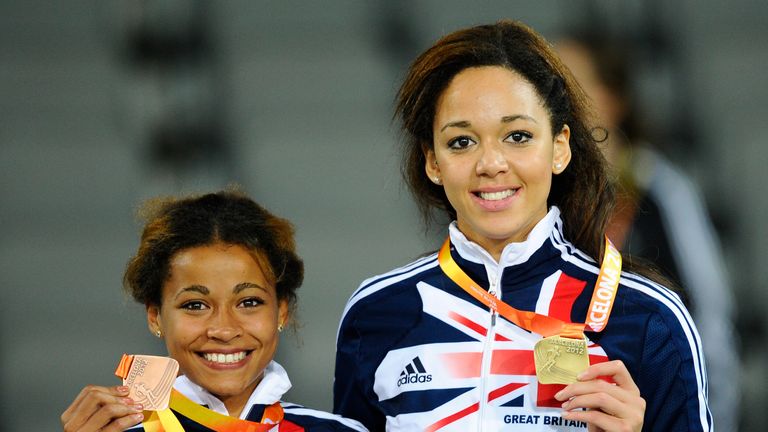 Sawyers said: "The more support you can get the better. I remember in Glasgow we had The Lions' Den - the Team England HQ within the village - and we could all go there and watch other athletes competing.
"You really sense a community feel and being part of a team when everybody is in the same kit, aiming for the same goal.
"To celebrate somebody else competing and not just yourself [helps]. These are your friend's day in day out but it is different now when you are part of a team.
"That really helps people to perform because they know they have the support of everyone else behind them."
Tokio Myers and Jazmin Sawyers have re-recorded 'Jerusalem', Team England's Official Anthem ahead of Gold Coast 2018 Commonwealth Games in association with npower - the proud partner of Team England