Samantha Kinghorn on chasing sharks and travelling around Australia
By Mark Ashenden
Last Updated: 20/07/18 9:27am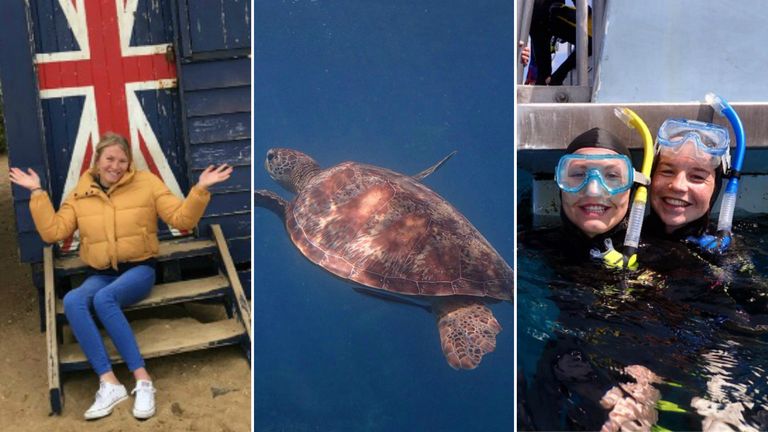 After spending a year honing your skills and battering your body over 26.2 miles, you deserve some relaxation.
It would seem wheelchair sprinter Samantha Kinghorn did anything but rest after her stunning fourth in the marathon at the Commonwealth Games on the Gold Coast.
Long breaks away from the track are rare for athletes, but as the 22-year-old Scot starts focusing on the sprints again, a trip Down Under was perfect to recharge the batteries.
The Sky Sports Scholar said she was desperate to see a shark when she set off. See how she got on....
---
Six weeks travelling around Australia, no racing chair, no gym and nobody watching what I eat. Just me and one of my best friends!
We started at the Gold Coast after competing at the Commonwealths which was amazing. It's such an honour to compete for my country and I was so proud of what I achieved but I was very excited for this real adventure!
I'd never really had the opportunity to just be me and have a normal life. My life is planned in a four-year Paralympic rotation and I know what and where I'm and going to be each month. This was six weeks to learn more about myself.
We headed to Brisbane straight after competing and stayed in my very first hostel which was quite an experience. We met some lovely people sharing in mixed rooms of six. It was strange to be in bunk beds but me and Becca made the most of every day.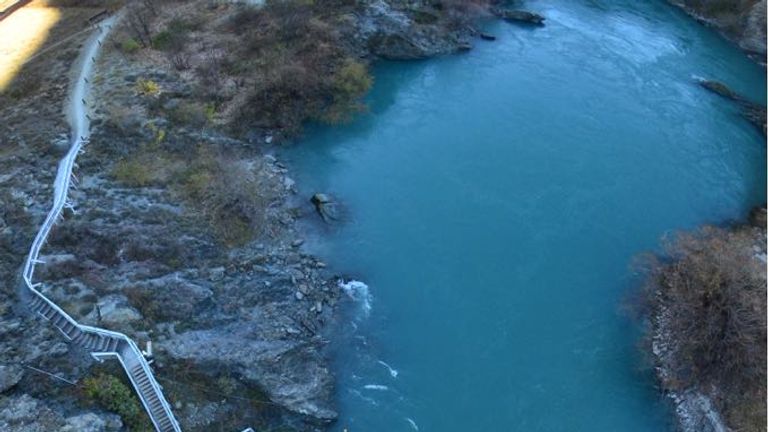 We didn't have a car so it was a lot of walking - one day we did 14 miles! It was so fun not really knowing where we were going, just following maps until Becca wanted to cross a motorway! I decided this probably wasn't a good idea just to see a Japanese garden!
It was then off to Cairns and I fell in love with the place as soon as I arrived. It was so quiet, people were so friendly and the weather was beautiful.
We took a scenic railway up into the Kuranda which was incredible going into the mountains and forests seeing waterfalls and walking through the local markets.
The best thing about Cairns was swimming in the Great Barrier Reef. It's so much better, brighter and more beautiful than any picture I'd ever seen. I couldn't believe how big the clams were and knowing they were hundreds of years old!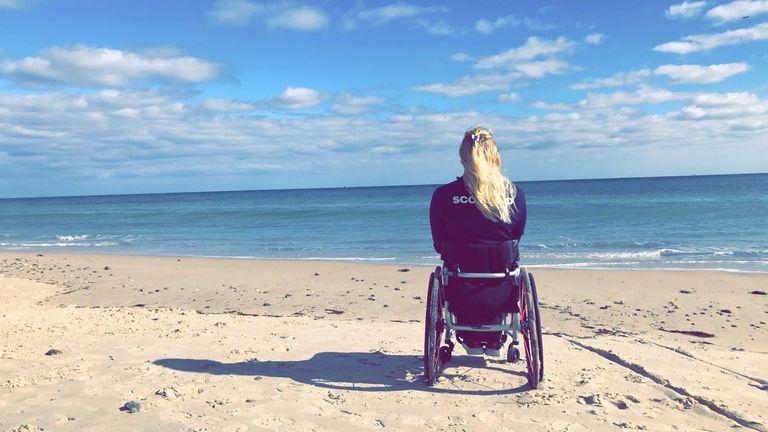 I'm so lucky to have had the opportunity to see it because I'm aware that unfortunately it is dying. As soon as I jumped into the water I saw a turtle and I got so excited I was in trouble! My goggles filled with water because I was smiling so much. I must admit I was upset I didn't get to see any sharks!
Then it was Sydney which was so beautiful with the Opera house, the iconic bridge and beaches. We visited the 'Home and Away' beach and Bondi but I think the best thing about the city was the Blue Mountains and the 'three sisters' had me almost speechless.
We headed down to the capital Canberra in our own car with a mattress in the back. We visited the National Museum and the War Museum which were so amazing. It was nice to learn more about the country.
We drove down to Adelaide (720 miles), spent a few nights sleeping in the back of the car which was so much fun - especially when trying to find somewhere to sleep at the side of the road. We did the 'Great Ocean road', over the Grampians and some incredible beaches and waterfalls.
In our final week we went to Queenstown and Wanaka in New Zealand which reminded me of the Scottish Highlands.
We stayed with a long-time family friend that used to work on the farm I live on so it was so nice to see him after eight years.
New Zealand is such a beautiful country with snowy mountains and the blue water. It's also known for adventure so there was only one thing to do - leap out a plane and bungee jump!
All I can say is 'WOW'. It was an incredible rush jumping out at 1500 feet strapped to a stranger and throwing yourself over the edge with just a cord attached to me.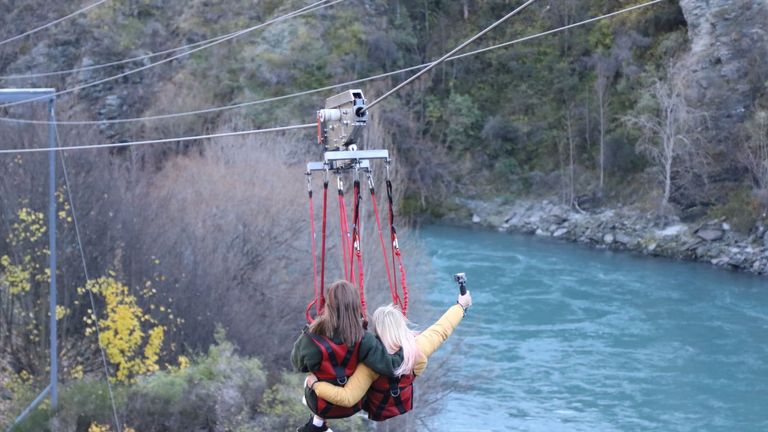 And it all had to end. I was excited to come home though as I had missed my family but I'm so glad to get the chance to travel and take some time to be myself. It's something I will think about doing again in the next few years.
I learnt that it's healthy and it's important to take time for myself every now and again. It's made me come back hungrier and ready to give 100 per cent and get myself in the best possible shape for the 2020 Tokyo Olympics.
My plan over the next year is just to get myself back fit for sprinting.
After doing the marathon at the Commonwealth Games I'm unsure of how long it will take to get myself ready for the 100m again but I'm really looking forward to going fast.