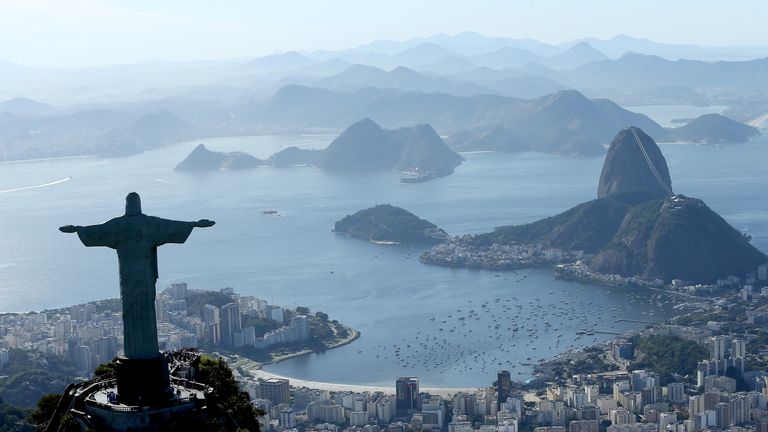 Bulgaria's weightlifters will be absent from next year's Olympics after the sport's governing body banned the country's athletes following a high number of doping cases.
In March, eight male lifters, including three European champions, and three female athletes, tested positive for the banned anabolic steroid stanozolol at a training camp for the European championships in Tbilisi, Georgia.
Former European champion Demir Demirev, 2014 European champions Ivan Markov and Ivaylo Filev and female weightlifter Milka Maneva have also been banned for similar offences.
The International Weightlifting Federation (IWF) said:"Due to the special anti-doping policy for Rio 2016, the EB (Executive Board) confirmed that Bulgaria is not eligible to participate in the upcoming Olympic Games.
Bulgarian weightlifting has suffered repeated embarrassment due to doping cases and the national body was temporarily stripped of its licence in 2009.
The IWF also decided to withdraw one of Romania's quota of lifters for the Games due to multiple positive tests for the country's athletes during the qualification period, it said.
The bans come amid a high-profile doping scandal involving Russian track and field athletes with the country's federation suspended along with its anti-doping agency and drugs-testing laboratory.
The sanctions are part of a crackdown on drugs cheats in Russia following a report by a World Anti-Doping Agency (WADA) special commission which exposed widespread state-sponsored doping.