Roy Halladay dies aged 40 in plane crash
Last Updated: 07/11/17 10:38pm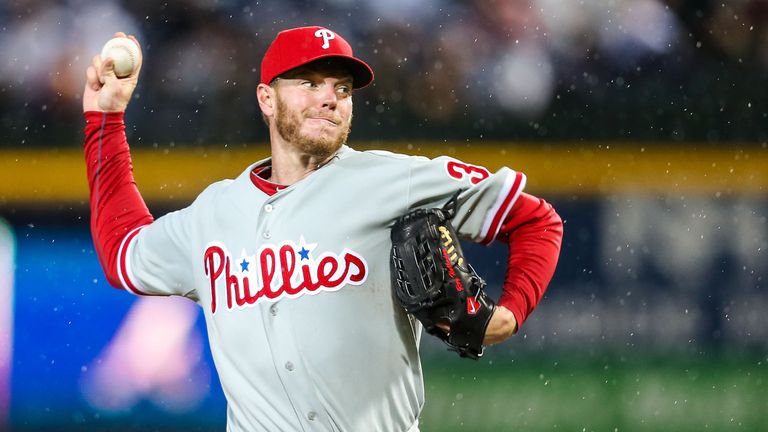 Former Philadelphia Phillies pitcher Roy Halladay has died aged 40 after a plane he was piloting crashed in the Gulf of Mexico.
The two-time Cy Young winner, who retired four years ago, was the only person on board the single-engine ICON A5 plane, the Pasco County Sheriff's Department confirmed.
The Phillies issued a statement of condolence soon after news of the crash emerged.
The statement read: "We are numb over the very tragic news about Roy Halladay's untimely death.
"There are no words to describe the sadness that the entire Phillies family is feeling over the loss of one of the most respected human beings to ever play the game."
Halladay played for the Toronto Blue Jays and Philadelphia in a 16-year career which included a perfect game in 2010 and a no-hitter in the playoffs the same year.
He was selected to the All-Star team on eight occasions but never won a World Series.
The Blue Jays paid tribute to Halladay, who spent 11 years in Toronto.
"The Toronto Blue Jays organisation is overcome by grief with the tragic loss of one of the franchise's greatest and most respected players, but even better human being," Toronto said in a statement.
"It is impossible to express what he has meant to this franchise, the city and the fans.
"Our thoughts and prayers are with his family and friends."