Gordon Hayward to sign for Boston Celtics after deciding to leave Utah Jazz
By Andy Charles
Last Updated: 05/07/17 9:34am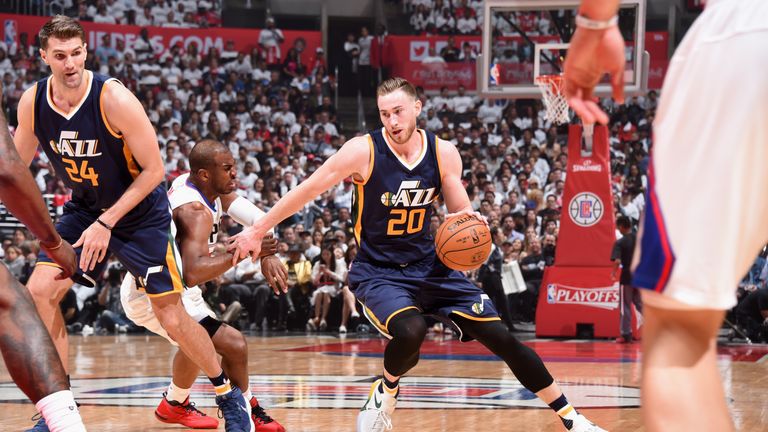 Highly-prized free agent Gordon Hayward has announced he will be leaving the Utah Jazz to sign for the Boston Celtics.
Hayward was one of the biggest free agents still available this summer, and his decision to move to Boston will see him reunited with college coach Brad Stevens.
Stevens and Hayward previously worked together at Butler University, combining to take the mid-major school to the 2010 NCAA Championship Game before Hayward left for the Jazz with the ninth pick of that year's NBA Draft.
Since then, Hayward has made all 516 of his NBA appearances for the Jazz, averaging 15.7 points, 4.2 rebounds and 3.4 assists per game.
In a lengthy farewell message to Jazz fans on The Players' Tribune, Hayward wrote: "After seven years in Utah, I have decided to join the Boston Celtics. This has been the toughest decision that I've ever had to make in my life.
"This weekend has probably been the longest weekend of my life. And today … well, today has definitely been one of the craziest days of my life. But I wanted to make sure that I got this right.
"My meetings with all three teams during this process - Miami, Boston and Utah - were just unbelievable. They couldn't have been more impressive.
"This was a life-changing decision for me and my family, and something we took really seriously. And from the very start of this process, one thing stood out as important: I knew that I wanted the fans and the organisations to hear my decision directly from me."