Cleveland Cavaliers star Kyrie Irving reportedly requests trade
By AFP
Last Updated: 21/07/17 10:32pm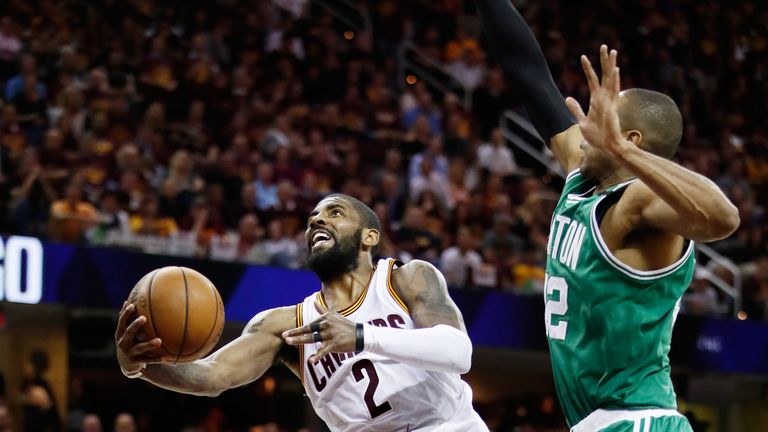 Cleveland point guard Kyrie Irving has requested a trade, shocking Cavaliers superstar LeBron James, US media reported Friday.
ESPN, citing unnamed sources, first reported that the Australian-born US point guard told team owner Dan Gilbert last week that he wanted to be traded.
Cleveland.com then cited two sources as saying the 25-year-old told Gilbert he wanted to escape James' shadow and be the focal point of a team.
The news comes shortly after Irving told Sports Illustrated that the Cavaliers were "in a peculiar place" in the wake of their NBA Finals loss to the Golden State Warriors.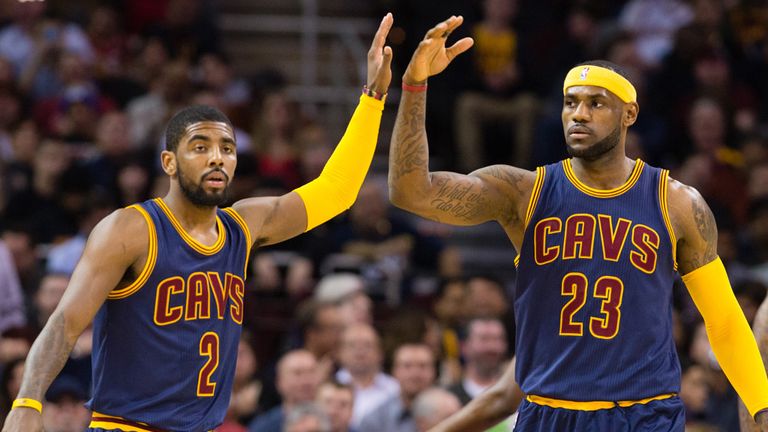 Since then, the Cavs' have endured an awkward off-season. No replacement has been named for general manager David Griffin, who departed when the two sides failed to reach a contract extension.
James has reportedly voiced concern about the team's future, fuelling speculation that he might leave his hometown club a second time. He famously departed in 2010 for Miami, won two titles and led the Heat to four finals in four years, then returned to the Cavaliers.
Irving's agent, Jeff Wechsler, did not specifically confirm a trade request in comments to Cleveland.com.
"We met with Cavs' leadership and we discussed many different scenarios in reference to Kyrie and his future with the team," Wechsler said. "There were a bunch of scenarios, and I'm not going to discuss anything that was said. I don't know where this is coming from."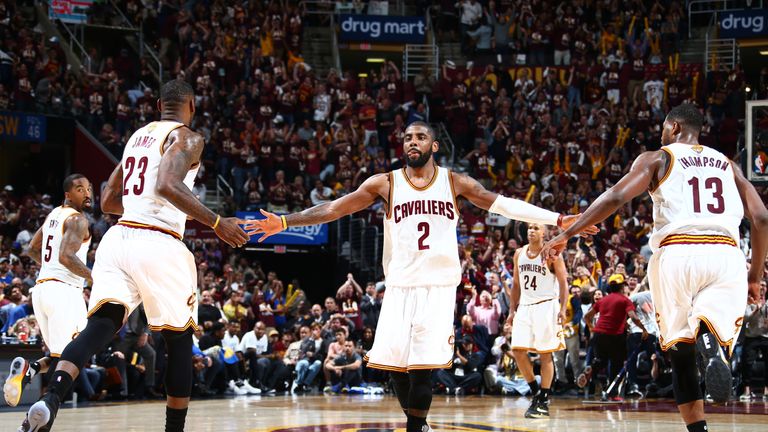 Irving was the top overall NBA Draft pick in 2011 after one season at Duke University.
Cleveland recorded losing records in his first three seasons before James returned.
The Cavs reached the NBA Finals each of the past three seasons, falling to the Warriors in 2015, beating them in 2016 and surrendering the title to them in June.
Irving has three years and $60m remaining on his contract. He can opt out of the final year prior to the 2019-20 season while James could opt out after next season.