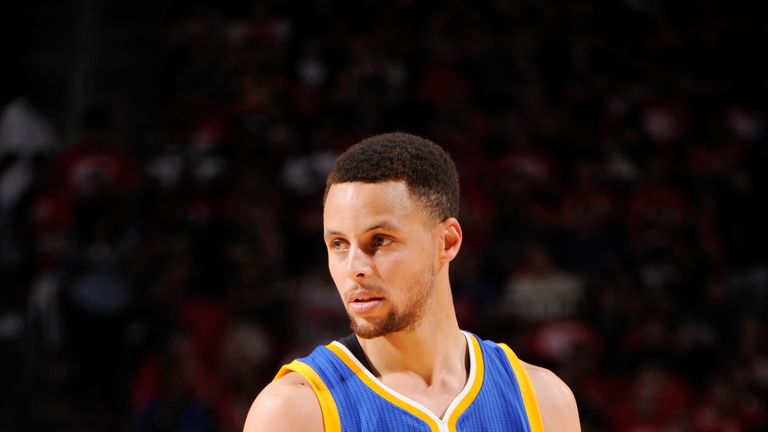 Golden State Warriors star Stephen Curry says "silence is not an option" as controversy continues to surround protests by sportsmen over inequality in the United States.
Since former San Francisco 49ers quarterback Colin Kaepernick began sitting or kneeling for the national anthem ahead of NFL games last season, in protest at perceived racial injustice, the movement has spread throughout the league and beyond.
President Donald Trump has been one of the most outspoken critics, leading two-time NBA MVP Curry to say ahead of the new season that he would not want to attend the traditional champions' visit to the White House under the current administration. The invitation was promptly withdrawn by Trump.
In a column for The Players' Tribune ahead of the American national holiday Veterans Day, Curry wrote: "All of that noise we keep hearing (is) because there are real people out there, facing real issues and real inequalities, some in ways like never before.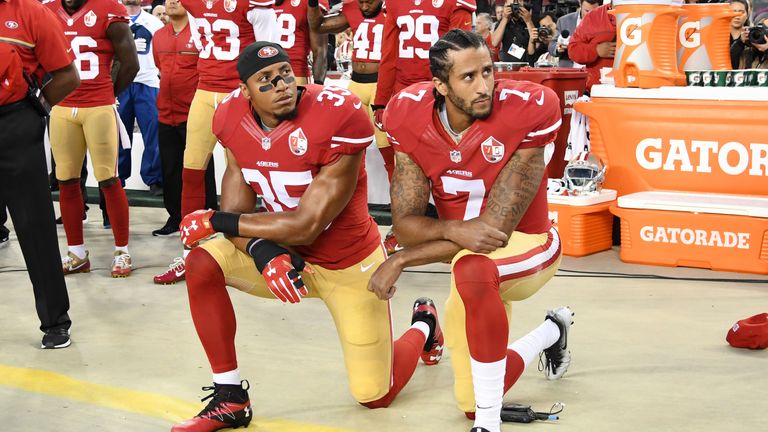 "In 2017, in America, silence is no longer an option. I know what I believe in, and I know what I stand for. And I know what I stand against.
"When someone tells me that my stances, or athlete stances in general, are 'disrespecting the military' - which has become a popular thing to accuse peaceful protestors of - it's something that I'm going to take very, very seriously.
"Every single veteran I've spoken to, they've all said pretty much the exact same thing: That this conversation we've started to have in the world of sports, whether it's been Colin kneeling, or entire NFL teams finding their own ways to show unity, or me saying that I didn't want to go to the White House - it's the opposite of disrespectful to them."