Five questions ahead of Game 3 of the NBA Finals between Cleveland Cavaliers and Golden State Warriors
Alex Ferguson gives you five things to think about for Game 3….
Last Updated: 09/06/15 7:51pm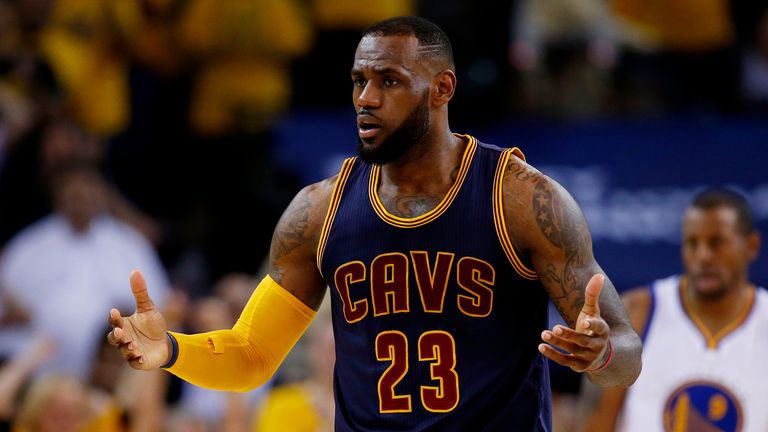 The NBA Finals continues tonight in Cleveland with the best-of-seven series finely poised at 1-1 after two overtime games.
1) Can LeBron continue at this pace?
LeBron James has been absolutely outstanding in the NBA Finals, putting up 39 points in a winning effort on Sunday night to add to his 44 in a losing one in Game 1. In Game 2, LeBron scored a triple-double with 16 rebounds and 11 assists, but he never really let up, staying on the court for 50 minutes as the team dealt with the absence of the injured Kyrie Irving. And that was against an ear-piercingly loud Oracle Arena in Oakland. This time, he'll be in front of a home crowd giving him nothing but love. He's 10/11 to score more 34.5 points with SkyBet.
2) Will Steph Curry rebound?
A friend of mine remarked: "If Steph Curry was poor and Golden State only lost in overtime, imagine what might happen in Curry actually has a good game." Curry was awful in Game 2, only scoring 19 points with six rebounds and five assists. In his second-worst outing all NBA play-offs, he only hit 2 3-pointers from 15 attempts, missing a horrible shot in overtime. A lot of credit must go to Cleveland's Aussie defender Matthew Dellavadova for covering Curry most of the way, but when he wasn't being covered, Curry was dreadful. Having said that, the last time Curry had a poor outing (against Memphis, where he scored 18), he rebounded with three 30+ point outings in three games. He's 10/11 to score over 27.5….and we'll take it.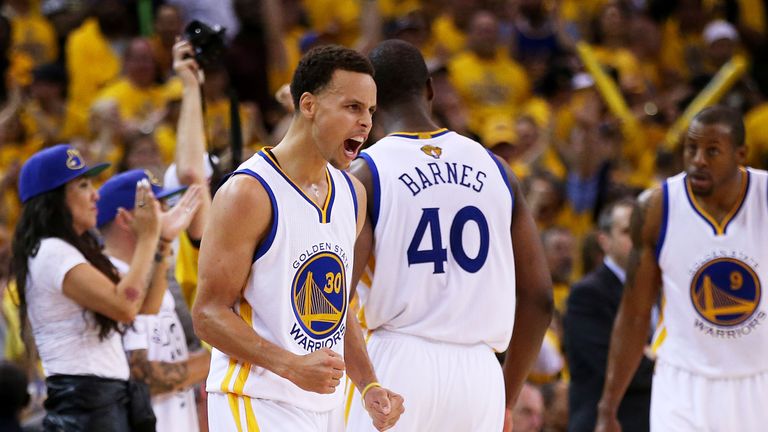 3) Can Cleveland overcome the injury bug?
Cleveland have been cursed these play-offs, suffering from injuries firstly to brilliant players Kevin Love (who ironically came to Cleveland to play for a NBA ring) and then No 2 point scorer Kyrie Irving in the first game of the NBA Finals to a season-ending knee injury. In Game 2 they used the injury bug as a rallying cry, but can this continue for seven games? The odds for the Cavs to survive such an onslaught from above would say no, but after Game 2, anything's possible.
4) Will Golden State survive on the road?
If we're honest, the crowd in Cleveland's Quicken Loans Arena to face than Golden State's home at Oracle Arena, but it's still going to be more volatile than they've experienced for a while. If Golden State shoots the ball accurately to start the game, then they could shut the crowd up. Golden State are 6/5 to score 25.5 points in the first quarter (ie doing the shutting up).
5) So who's going to win?
There's a cheeky 10/1 bet you could put on for overtime, which suddenly looks a pretty good bet! But seriously, we're struggling. We thought Golden State would sweep both games – especially after the injury to Irving. Golden State are 8/11 to win with SkyBet, while Cleveland are 11/10. We're going with Cleveland.