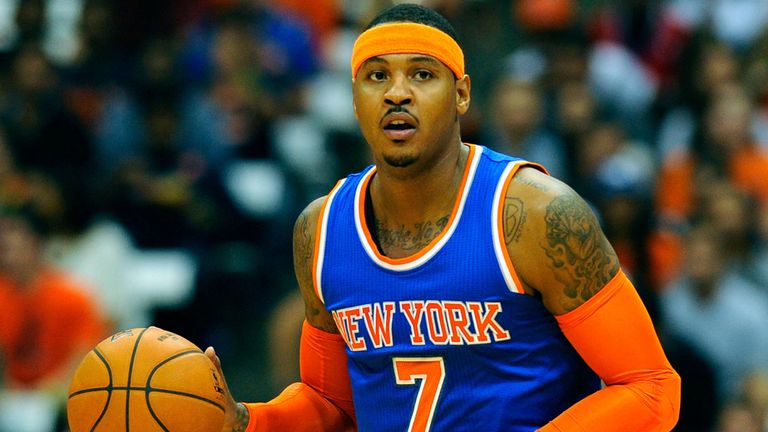 New York Knicks star Carmelo Anthony is poised to join the Oklahoma City Thunder in a deal which will send two players heading the other way.
Anthony, 33, who joined the Knicks in 2011 after eight seasons in Denver, will join Oklahoma City while Enes Kanter and Doug McDermott move to New York.
The Knicks will also receive a second round 2018 draft pick into the bargain.
ESPN reported that the deal for Anthony would be confirmed on Monday.
The Knicks star was reported to be anxious to secure a trade before the new season.
He had targeted a move to the Houston Rockets but the clubs were unable to agree terms. Instead Anthony will now team up with Russell Westbrook and Paul George in Oklahoma City.
Anthony, a 10-time All-Star, had two years remaining on his contract worth $54m.
The small forward is also the all-time leading scorer for the United States Olympic basketball team, playing in four Summer Games and winning gold medals in 2008, 2012 and 2016.