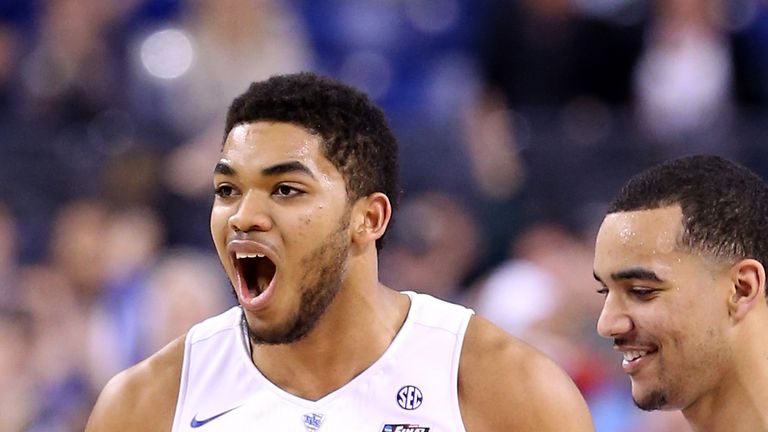 It's the NBA Draft tonight in Brooklyn and Alex Ferguson has picked five things to watch out for...
Sadly, the No 1 pick is not a mystery, since the Minnesota Timberwolves have apparently already informed Kentucky's Karl-Anthony Towns that he's going to be first off the board, but there is still going to be plenty of excitement.
1.The Big Blue Draft
Kentucky fans have always been called "Big Blue Nation", and their team lost in the semi-finals of the NCAA Tournament after going up to then unbeaten. Devin Booker, Willie Cauley-Stein, Trey Lyles, Aaron Harrison and Andrew Harrison all left the school to get their green, and all of them were great in Lexington. Expect the University of Kentucky's name to be yelled out a lot this draft – and early, too. I saw a lot of this team and the players leaving to go to the NBA are all extremely talented although in Booker's case, he probably should have ignored the riches to stay for another year. The sad thing is is that none of them leave with a NCAA Championship ring.
That's on Duke's fingers.
2.The Duke doubles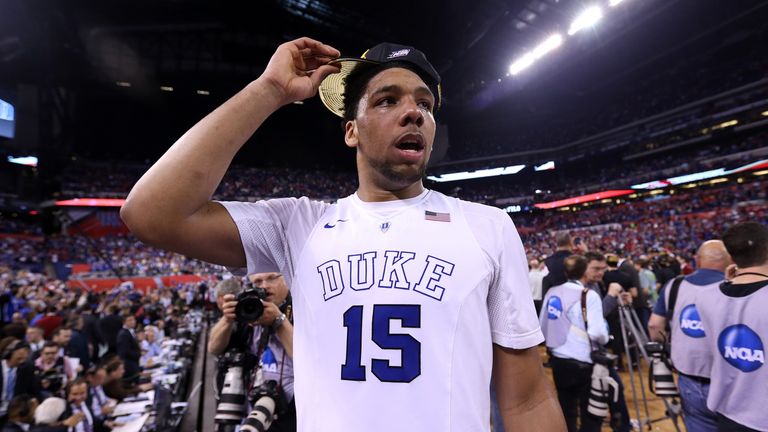 Jahlil Okafor was the Blue Devils' difference-maker, averaging a tidy 17.3 points and 8.5 rebounds. He was superb under pressure and in the future could dominate in the glass. Just what a team wants. He's quick, got great ball control and shoots well from field goal range, although don't expect him to fire up threes. His colleague, Justise Winslow was great for the Blue Devils in the tournament, and has been described by NBA tipsters as having a "NBA body and strength" and a "terrific motor". He's also a strong rebounder too – as evidenced by his 18 rebounds the final two games of Duke's tourney run.
3.What's going to happen to the Knicks?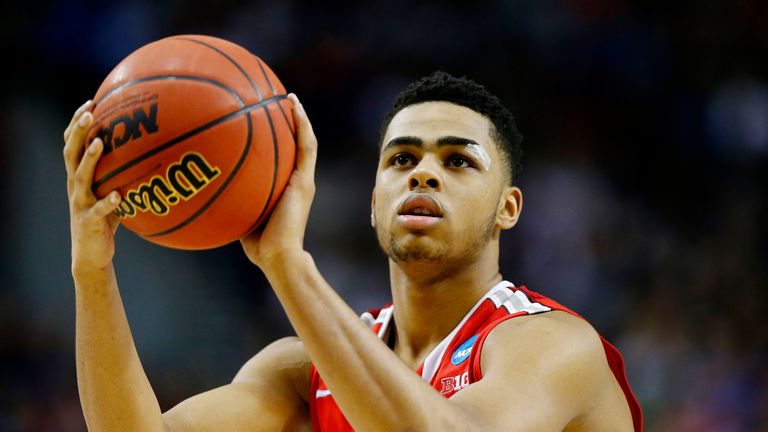 The Knicks were so horrible last season that for their fans, the least the team could have done was get a first five draft pick….and that happened. But it means that everything's up in the air. Cauley-Stein seems to be the favourite, although some are saying Ohio State's D'Angelo Russell. Or could they "go foreign" with either Congolese player Emmanuel Mundiay or Latvian Kristaps Porzingis, who the New York Post have described as "high risk, high reward"? The Knicks want – and need – to win now. The big problem? There isn't any one player who can give the Knicks the breath of life it so sorely need. If only they'd been terrible two seasons ago and got Anthony Davis.
4.Who's going to be under-the-radar?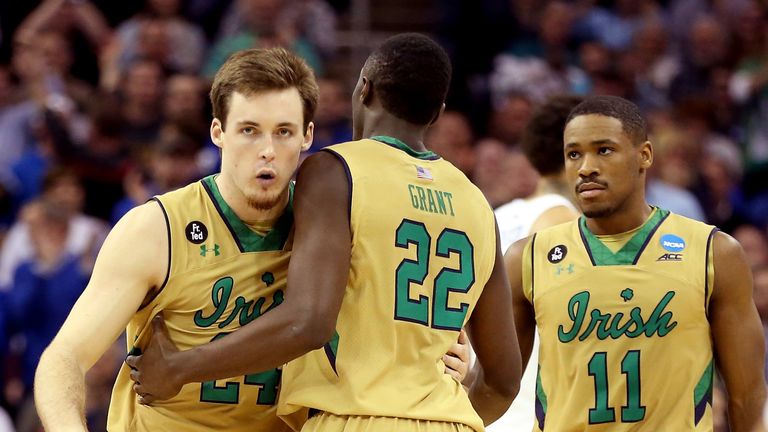 What makes drafts fun aren't the top picks. It's the under-the-radar ones who come up and have a big future. The media's already talking up 'Mighty' Joseph Young from Oregon, who is a pure scorer, shooting nearly 36 per cent from three-point range and averaging nearly 20 points per game. He's the sort of scorer who'll fit in nicely with the Atlanta Hawks and Golden State Warriors. You know, because he shoots well. Pat Connaughton of Notre Dame has also been mentioned as someone who could potentially be great defensively – he has a 44-inch vertical jump, as reported by USA Today.
5.The guys who never played college
There are some players in the draft who never played college 'ball because they played in Europe. Or in Emmanuel Mundiay's case, in China. Point guard Mundiay – who was meant to be played for SMU before he decided to play in Asia – is seen as being one of the draft's great mysteries. Porzingis averaged 11 points and 4.6 rebounds in Seville, and seems like a bigger project. Still, I'd take college-experienced players before these guys, but then again, I'm not a NBA GM.