Mayweather vs McGregor: Dan Hardy remembers saving his UFC career with a KO in Las Vegas
By Dan Hardy
Last Updated: 23/08/17 11:09pm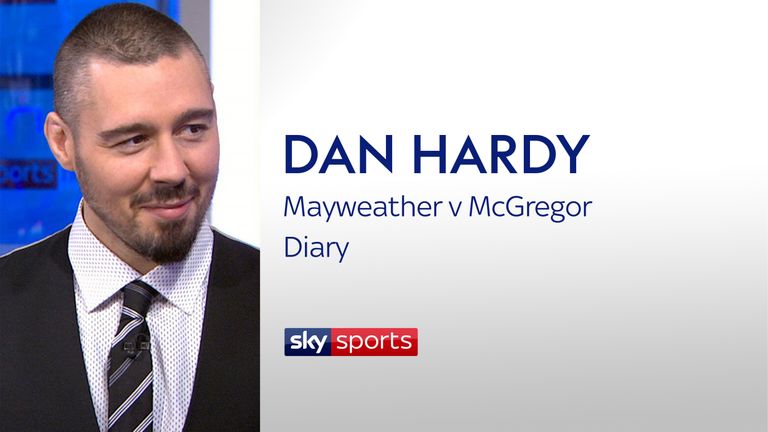 In his latest diary, UFC analyst Dan Hardy remembers beating Duane Ludwig in his sole fight in Las Vegas.
I remember everything. I got in my car, drove to the MGM, snuck in the back door, and knocked Duane out in the first round.
I was living in Vegas at the time. Duane was a friend and I looked up to him, so it was bittersweet, but I was coming off a four-fight losing streak. I saved my career with that knockout.
After losing my previous fight to Chris Lytle, [then-UFC owner] Lorenzo Fertitta tweeted that I wouldn't get cut. I knew I had to switch things up, so I moved to Vegas and changed my team. I worked with new coaches. I shared my training camp with Frank Mir who was in the main-event [against Junior dos Santos].
Duane had caught me with a punch early in the fight and dazed me, so I pushed him against the fence to clear my head. In that moment I was a passenger in my own body - I just let my reactions take over.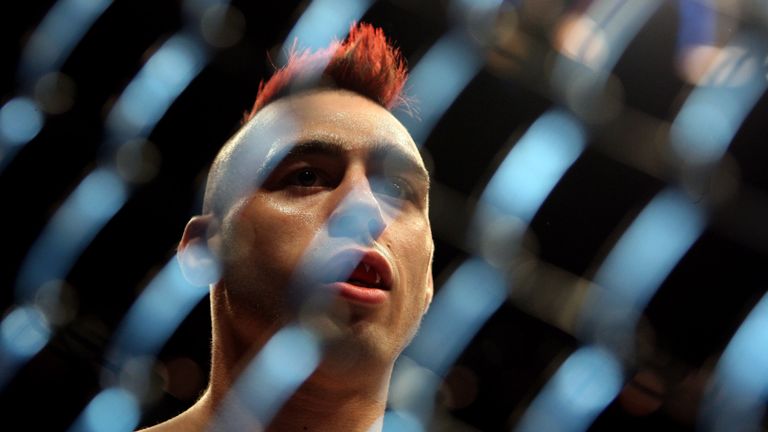 I saved my career with that knockout.
Dan Hardy
It would have been my last fight if I lost. Duane had the fastest knockout in UFC history. The right hand that caused that knockout is the same punch that I set him up with.
I studied that punch. I feinted with a jab, then went around and landed a left hook to knock him out. It was the best punch I ever threw in my career.
I knew that my left hook was clean because I felt his head twist. I knew the fight was over so my hands went up to celebrate.
The main card started after my fight and, as I walked backstage, there were 35 journalists waiting for me. It was a special occasion for me.
Watch Mayweather vs McGregor, from the T-Mobile Arena, Las Vegas, from midnight August 26, live on Sky Sports Box Office. Book via your Sky remote or online here.