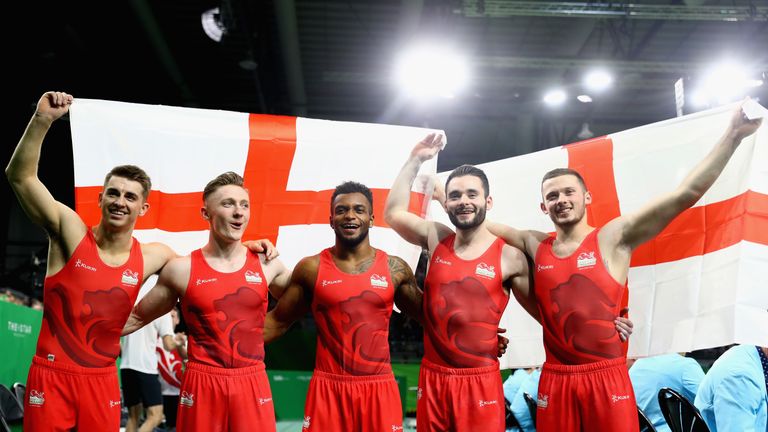 Olympic champion Max Whitlock was among England's gold medal winners on the opening day of the Commonwealth Games on Australia's Gold Coast.
Whitlock was part of England's victorious team final-winning line-up alongside Dominick Cunningham, James Hall, Courtney Tulloch and Nile Wilson.
He starred in the floor and pommel horse events, while Tulloch impressed on the rings and Wilson shone on the parallel and horizontal bars.
Their team total of 258.950 points was more than 10 points better than silver medallists Canada, while Scotland's team of Frank Baines, Hamish Carter, Kelvin Cham, Daniel Purvis and David Weir claimed bronze.
Gold for Wilmott in the pool
There was success for England at the Optus Aquatic Centre as well, where Aimee Wilmott claimed gold in the women's 400m individual medley.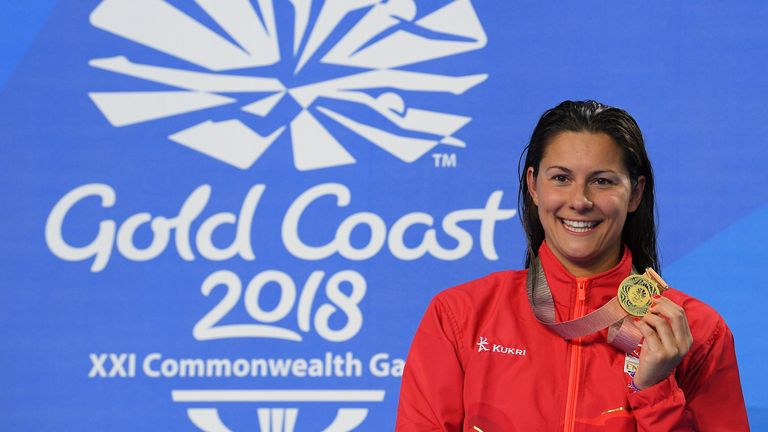 Wilmott went head to head with Scotland's Hannah Miley and came out on top in a thrilling finish.
She said: "I knew this time I could have it in me if I just swam the race a little bit better and actually raced it rather than thinking 'if I swim, it might be me and I might get a medal'. And I think that really paid off."
And it was England who again came out on top of Scotland for their sixth and final gold medal of the opening day when James Wilby edged out Ross Murdoch in a close finish to the men's 200m breaststroke.
Wilby was trailing Murdoch by more than a body length with 50m remaining but he produced a power-packed finish to deny the Scotsman, who was defending his title.
The Para-Sports programme is inclusive at the Commonwealth Games, and there were further gold medals for England's Thomas Hamer in the men's S14 200m freestyle and Ellie Robinson in the women's S7 50m butterfly events.
Cycling gold for Thornhill
Sophie Thornhill celebrated England's first gold medal in the Anna Meares Velodrome, where she and pilot Helen Scott won the women's blind and visually impaired sprint.
And Scotland would also get their first gold when London 2012 Paralympic gold medallist Neil Fachie won the men's blind and visually impaired 1,000m time-trial along with pilot Matt Rotherham, beating Welsh pair James Ball and pilot Peter Mitchell into silver.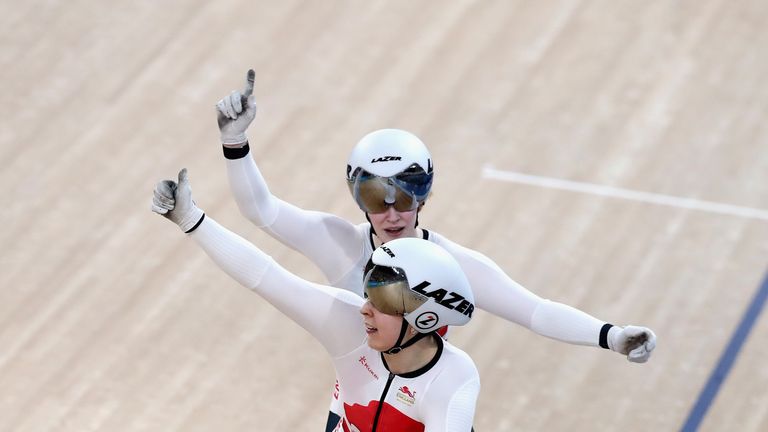 England's first medal had come in the triathlon, but not from Alistair or Jonny Brownlee, who both failed to shine after recent injuries.
Instead, it came in the women's race with Jessica Learmonth claiming silver behind Bermuda's Flora Duffy.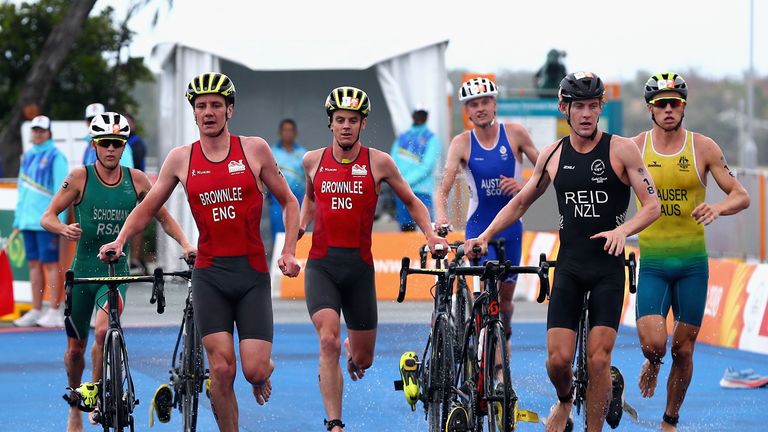 Jonny Brownlee finished seventh in the men's race with Alistair 10th, while Scotland's Marc Austin claimed an excellent bronze medal.
There was also a further silver for England in the velodrome, where Kian Emadi, Ethan Hayter, Oliver Wood and Charlie Tanfield were beaten by new world record holders Australia in the final.
Anchored by Leigh Howard, the home team became the first to break the 3min 50sec barrier in a sensational performance, winning by more than five seconds and crossing the line in 3:49.804.