Tour de France 2021: Mark Cavendish's unlikely return after illness and injury a feel-good cycling story
Mark Cavendish has won 30 Tour stages - second only to Eddy Merckx; he will return to the Tour de France for the first time since 2018 after being named in Deceuninck - Quick-Step's eight-man squad
Last Updated: 26/06/21 5:14pm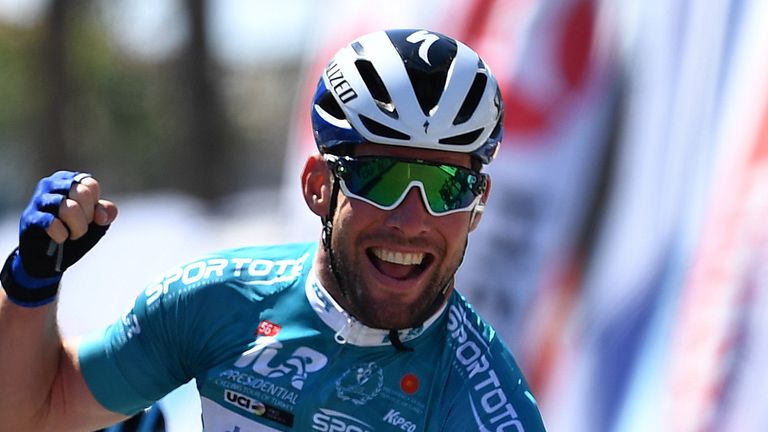 Mark Cavendish is back at the Tour de France. Given the struggles he's been through in recent years, it's an incredible achievement - and one which had seemed about as unlikely as a boy from the Isle of Man winning 30 stages of cycling's biggest race.
But then again, Cavendish has never liked being told what he can't do.
As a feisty youngster, he had shrugged off the criticisms of data-focused British coaches to become the standout sprinter of his generation.
His talent and drive saw him take the road racing world by storm. At one stage, he seemed almost certain to break Eddy Merckx's long-standing stage-win record at the Tour.
While crashes and rapid rivals chipped away at his win rate after his initial blitz of victories, he continued to edge towards the 34-stage record which, since 1975, had seemed out of reach.
Cavendish's most recent Tour de France victory came as part of a four-stage haul in 2016, when he also wore the yellow jersey for the first time. He was flying and added a first Olympic medal to his trophy cabinet later that summer.
But in 2017 came the big dip. He was diagnosed with Epstein-Barr virus in the spring of that year, an illness that dogged him off and on right through until May 2019 and left him fatigued.
Amid the search for full health and top form, a series of crashes compounded the problem, with a broken shoulder blade, fractured ribs, and ankle ligament damage among his growing list of injuries.
After battling back into shape, Cavendish was controversially overlooked for Tour de France selection in 2019, missing the race for the first time since 2007, and when a team switch for 2020 failed to yield better results in a coronavirus-affected season, it appeared the iconic sprinter was about to hang up his wheels.
In a tearful post-race interview in October, he caught cycling fans off guard by suggesting his career may be over. Thankfully, he had a change of heart.
Expectations around what Cavendish could achieve back at Belgian team Deceuninck - Quick-Step in 2021 were low, from the outside at least. But instead, his revival has been one of the feel-good stories of the season.
He hadn't won a race since 2018 but bagged four stage victories at the Tour of Turkey in April. That first sprint win bred confidence and the Manxman slipped into his old groove to dominate the field throughout the week.
It was a cheering reminder of the glory days for his supporters, pleased to see Cavendish raise his arms again. But no one was getting carried away.
That changed earlier this month when Cavendish won again, this time on the final day of the Tour of Belgium.
Unlike in Turkey, Cavendish overcame a strong field of sprinters in Belgium. Starting his effort early and holding off the chasers until the line, he showed he still had the initial speed but also the sprint endurance to beat the best.
It was an eye-catching result for a rider whose competitiveness at the very top level had appeared to be behind him. Then, dramatically, an opportunity opened up.
Irishman Sam Bennett is leaving Deceuninck - Quick-Step at the end of the season but won the green jersey at the Tour de France last year and was the sprinter they were pinning their hopes on for the upcoming edition.
His presence in the team made any Cavendish return to the Tour unlikely. That hadn't been a problem: coming into this season, Cavendish wasn't expected to be a contender for the team's Tour squad anyway.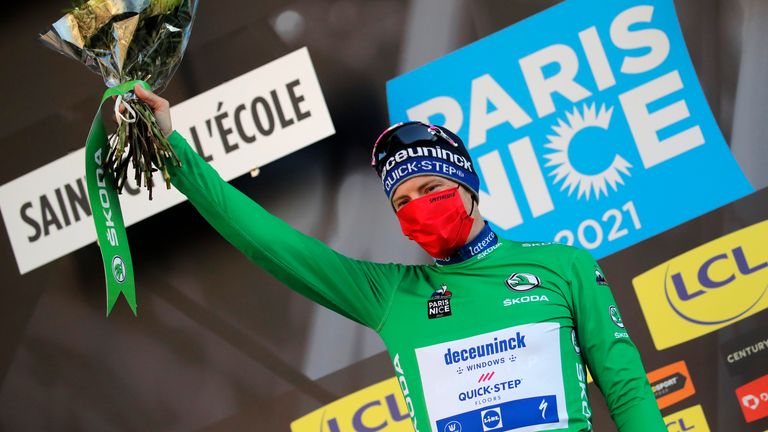 But a knee injury for Bennett complicated his preparations and, after some confusion on Friday, when Bennett seemed to have the all-clear to ride, it was announced on Monday that instead the rejuvenated Cavendish would be taking his spot.
There appear to be eight stages at the Tour which could finish in a bunch sprint. Deceuninck - Quick-Step have one of the best lead-out trains at the race. As a result, the temptation to dream of Cavendish taking his tally to 31 or beyond is enticing.
But given the suffering Cavendish has gone through over the past few years, rolling out from the start line in Brest will be a significant moment in itself. Expectation on the Manxman in the sprints should be tempered but his position back in the peloton is something to be celebrated.
Cavendish, though, may have plans to prove his doubters wrong again…