Femke Van den Driessche found with concealed motor on bike
By Rory O'Callaghan
Last Updated: 31/01/16 5:15pm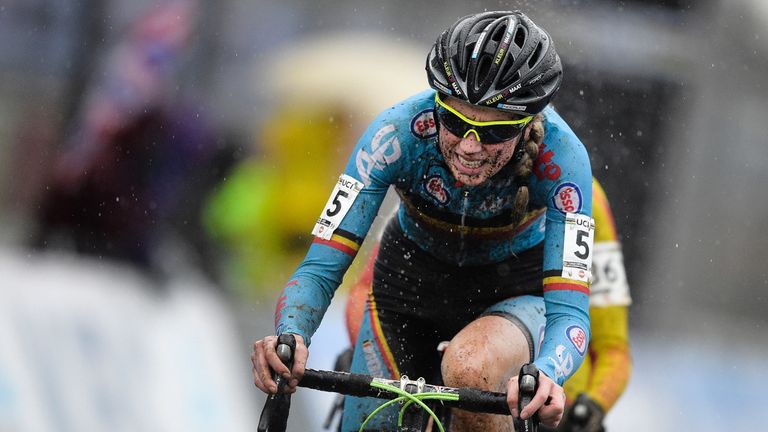 A concealed motor has been found on a bike being used by Belgian cyclist Femke Van den Driessche at the World Cyclo-cross Championships, the International Cycling Union (UCI) has confirmed.
European U23 champion Van den Driessche had withdrawn from the race due to a mechanical fault with her bike and was detained shortly after when officials noticed suspicious technical infringements.
"It's absolutely clear that there was technological fraud. There was a concealed motor. I don't think there are any secrets about that," said the head of the UCI, Brian Cookson.
"We've heard some stories for a long time now about the possibility of this. I am committed and the UCI is committed to protecting the riders who do not want to cheat in whatever form and to make sure that the right riders win the race.
"We have been looking at different methods of testing this kind of technology and we tested a number of bikes yesterday and one was found. Whether this means that there is widespread use of this form of cheating remains to be seen."
The Belgian Cycling Federation confirmed that Van den Driessche had been detained after withdrawing from the U23 women's race with mechanical problems.
She will now face an inquiry and if found guilty of cheating she faces disqualification, a six-month suspension and a fine of up to £135,000. 
"The bike was not mine. I would never cheat," she told Belgian TV station Sporza. 
"It was my friend's and was identical to mine. This friend went around the course Saturday before dropping off the bike in the truck. A mechanic, thinking it was my bike, cleaned it and prepared it for my race."
Van den Driessche said she feared her career could now be over but she still hoped for a second chance and was not afraid of any investiagtions into the case.
"I'm aware I have a big problem. I have done nothing wrong," she added.
The U23 World Championship was eventually won by British rider Evie Richards.