Andre Greipel undergoes surgery to repair collarbone injuries after Gent-Wevelgem crash
Last Updated: 31/03/14 5:15pm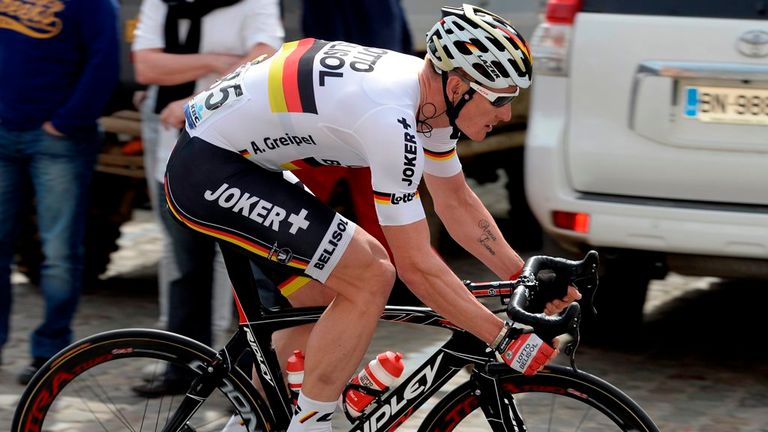 Andre Greipel is out of action until the summer after suffering severe collarbone injuries in a crash at Gent-Wevelgem on Sunday.
The Lotto Belisol sprinter, who was involved in one of many accidents in the race, dislocated his collarbone and tore both ligaments connecting the bone to his shoulder.
The 31-year-old German underwent surgery late on Sunday and spent the night in hospital.
A Lotto Belisol team statement said: "After his crash in the final of Gent-Wevelgem, Andre Greipel immediately went to the hospital. A third-degree luxation of the collarbone was the conclusion after the examination.
"Because of the crash, the collarbone was dislocated and both ligaments between collarbone and shoulder have been completely pulled off. The diagnosis immediately puts an end to the participation of Greipel in the spring races."
Greipel said: "A rider jumped from the kerb on the road and there was a crash just in front of me, followed by a domino effect. I tried to avoid it, but a moment later I flew through the air. With the known consequences. I immediately knew it was over.
"The physical pain isn't too bad. The surgery was successful and I feel pretty good at the moment. Normally I take some rest after Paris-Roubaix, now that period has been advanced."
Britain's Ian Stannard also spent the night in hospital after leaving the road and falling down a ditch. The extent of the Team Sky rider's injuries has yet to be revealed.