I'm eager to complete my medal collection with gold at the Commonwealth Games
World and Olympic champion targeting the podium
Last Updated: 10/09/14 2:52pm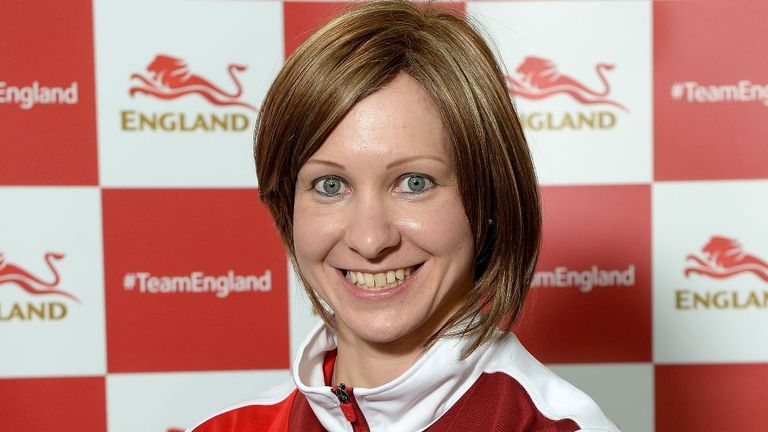 Hello and welcome along to my new blog. Over the next few weeks and months I'll be writing about all things cycling and hopefully I'll give you an inside view of what it's like to be a professional bike rider.
I'm actually writing this first post just a few hours after competing in the British national road time trial championship, where I was defending champion but only managed to finish sixth, unfortunately.
It was won by Emma Pooley, who is a former world time trial champion, and the course was really made for her, so I'm not really too surprised I didn't win, but I would have liked to have finished second or third.
But it was still a productive day because I'm currently preparing for the Commonwealth Games at the end of July and riding a time trial like that was really useful training.
For me, the Commonwealth Games are absolutely massive. My two big targets for 2014 were the track world championships, which we had in February, and the Commonwealth Games, so my whole year has hinged around those two events.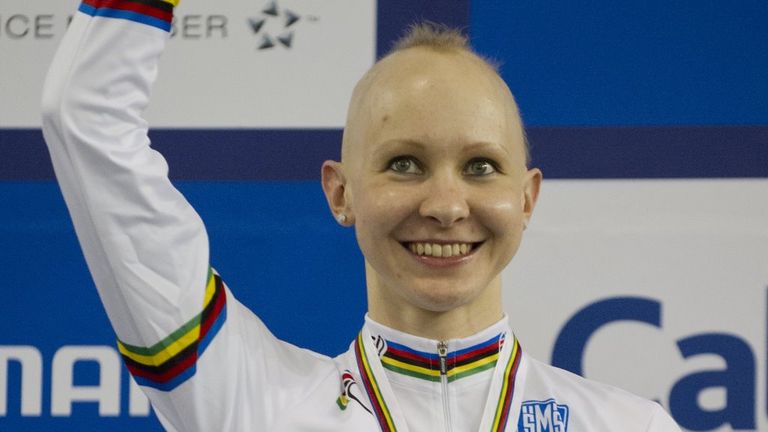 The Commonwealths are vitally important to me because it's the one medal missing from my collection. To be fair, I've never been to a Commonwealth Games before, so I've not had chance to win a medal, but to have gold medals from every major championship would be such a special feeling, and the fact that it's effectively a home event in Glasgow only makes it bigger.
I'm currently due to be riding the individual pursuit on the track and then the time trial on the road - they are the two events that I'm really targeting. Then I possibly have places in the points and scratch races on the track and the road race, so I've got a minimum of two races and a maximum of five, but we will leave it until the last minute to decide which ones I do.
It will also be great to compete in front of home fans in Glasgow. It's always an amazing experience and I really can't wait to sample it again after having such an amazing time at London 2012.
Joanna Rowsell
One of the things that people often ask me is what it will be like to race against Laura and Dani and my other Great Britain team-mates in the individual pursuit in Glasgow, but actually, we race against each other all the time.
OK, we ride together as a team at events like the Olympics and national championships in the team pursuit, but whenever we ride at the national championships or domestic races, we are always competing against each other.
It does actually get quite competitive between us in training, but in a friendly way. We've all got the Strava app and when we're out training on a hill, for example, we'll all sprint to the summit to try to get a better time than one another on the leaderboard. It's all good fun.
In terms of who is favourite for the individual pursuit, I would like to say myself given that I am world champion, but it is not going to be easy at all. Laura and Katie Archibald are both going really well at the moment, and then there are riders from other countries, particularly the Australians and Canadians.
It will also be great to compete in front of home fans in Glasgow. It's always an amazing experience and I really can't wait to sample it again after having such an amazing time at London 2012.
But it's funny because when the Tour de France comes to England next week, I'm going to be one of the people standing on the side of the road cheering the riders on, so I will get to experience it from a fan's perspective.
Although it's based in Yorkshire, stage two comes into Lancashire to climb up a hill called Cragg Vale, which is the longest continuous hill in England, and I often train on that climb.
La Course is a huge step forward for women's cycling.
Joanna Rowsell
I know those roads really well so I'm going to try to get a good spot on the top of Cragg Vale and cheer the riders on. It's pretty rare that the Tour de France comes so close to where you live, so I definitely don't want to miss the opportunity.
The Tour is also significant this year because a new women's race, La Course, is being held for the first time in Paris on the same day as the last stage for the men.
It's a huge step forward for women's cycling because the Tour is obviously the biggest bike race in the world and the sprint into Paris is probably the most famous stage, so to have a women's race run parallel with it is a massive boost for our sport.
I would obviously like to see in future years for it to grow even more, although contrary to popular belief, the women's calendar is already quite packed, so I'm not sure where it could fit in, but nevertheless this is a brilliant start. Hopefully it will show women's cycling to people who haven't watched it before.