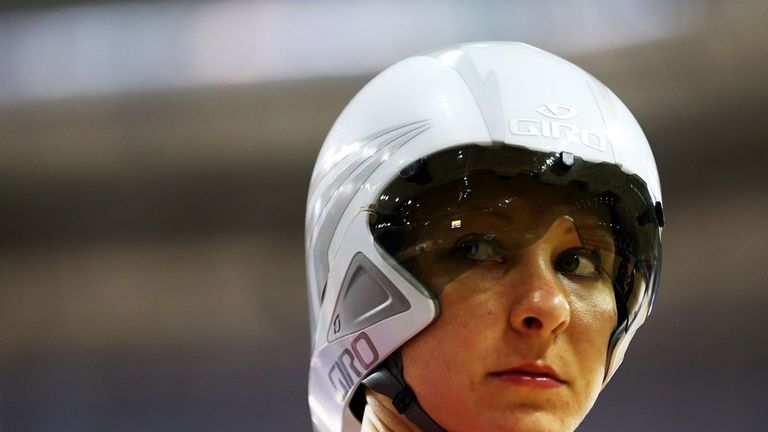 Joanna Rowsell has revealed she may attempt to break the women's world hour record after the 2016 Olympic Games in Rio de Janeiro.
The London 2012 team pursuit gold-medallist will watch her close friend Dame Sarah Storey attack the record at London's Lee Valley VeloPark on February 28 and intends to use the opportunity to find out more about the challenge.
The current best mark stands at 46.065km, which was set by Dutch rider Leontien Zijlaard-van Moorsel in Mexico in 2003.
Rowsell said: "It's something that definitely interests me. Definitely not before Rio, because up until then it's all about going fast over 4km - simple as that. Post-Rio, it's definitely something that interests me."
Rowsell specialises in pursuit events on the track, which take place over 4km in the team format and 3km in individual races, but she is confident she could transfer those skills over to an hour-long effort.
'Never say never'
She added: "The sort of athlete that I am, if I train in that sort of area, I can be good at those sort of efforts. So never say never."
There have been four attempts on the men's hour record in recent months. Jack Bobridge failed to beat Matthias Brandle's record at the end of January, but then Rohan Dennis set a new best mark of 52.491km earlier this month.
"After I had seen Jack Bobridge's one, I was like, 'No, I'm never doing that'," Rowsell said. "But Rohan Dennis looked like he could have done another hour. He looked fine after doing his. That looked easy."
Storey, meanwhile, believes her attempt could hinge on minor details.
She told Sportswomen: "The fine margins make a huge difference. They can make as big a difference as 500m or 1km. It's important to find the easiest way of getting me round each lap, and that means the lowest power possible for the highest speed."