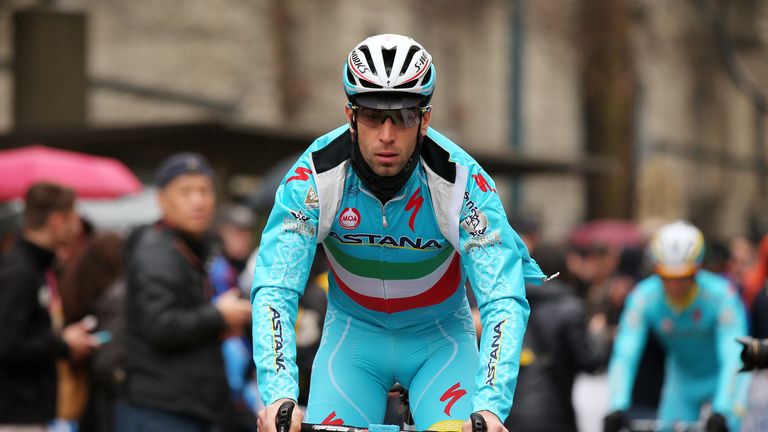 Vincenzo Nibali has warned his yellow jersey rivals that he is fit and ready to defend his Tour de France title when the race begins next week.
Nibali put an end to his season drought by winning the Italian national road race crown for the second year running on Saturday.
The Italian revealed after winning the 136-mile race that an Achilles tendon injury had curtailed his winter schedule, but insisted he will be ready for Saturday's opening stage in Utrecht.
"I had a problem that I've never spoken about. This winter I had an Achilles problem, which I have now thankfully gotten over," Nibali told La Gazzetta dello Sport.
Nibal broke clear on the race's final climb outside Turin to secure his first win since last year's Tour, while victory also earned him the right to wear the Italian tricolour jersey for the rest of the season.
"I needed this win, it's done me a lot of good. It's liberated me from a lot of the pressure I've been under," added the Astana rider.
The 2013 Tour de France champion Chris Froome, Spain's two-time winner Contador and Colombian climbing sensation Nairo Quintana are all vying to topple Nibali this July.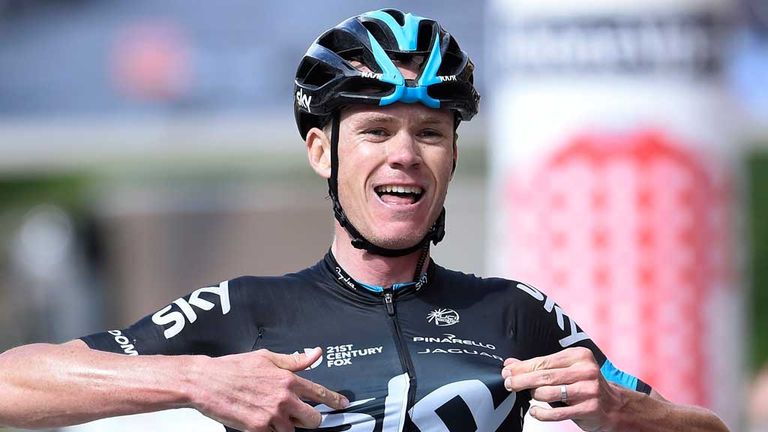 Froome (five victories) and Contador (four) have been busy winning key races and Quintana, with two wins this season, has lately been training hard in the mountains of Colombia as Nibali struggled through a mostly underwhelming season.
Disadvantaged by his winter Achilles problem, Nibali managed only a 16th place finish in Tirreno-Adriatico in March, a race he won in 2012 and 2013, and then finished 10th overall in the Tour of Romandie.
At one of two warm-up events for the three-week Tour, the Criterium du Dauphine, Nibali's best result was a second-place finish on the mountainous sixth stage behind Portuguese Rui Costa.
It gave the Italian the overall lead, which he relinquished in spectacular fashion the next day on the way to Saint Gervais-Mont Blanc, where Froome triumphed to move up to second overall before securing the victory by winning stage eight to Modane-Frejus.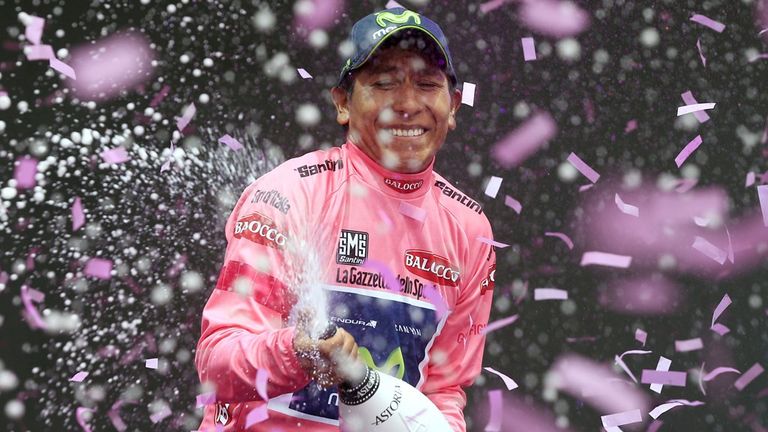 "At the Dauphine I wasn't strong enough to deal with the fatigue and I also made a few mistakes that unsettled me even more," admitted Nibali.
"At the Dauphine, Froome was impressive on the climbs. But for me Quintana is the most dangerous."
Contador is another of Nibali's big rivals. The Spaniard is aiming to become the first rider since deceased Italian Marco Pantani, in 1998, to complete the Giro d'Italia-Tour de France double and won the Italian race last month.
"Contador tired? You wouldn't know it. He would need the perfect season, but the 'Double' is tempting and he certainly has the capacities."
Whether Nibali's win on Saturday is a sign of things to come remains to be seen.
But the 30-year-old Sicilian known as The Shark is hoping that wearing the Italian national champion's jersey could give him some extra bite.
"It's prestigious, especially when you get to wear it for 25 days at the Tour. The idea of folding it up and putting it away in a drawer doesn't please me."