Chris Froome yet to hear from 2012 Tour de France winner Sir Bradley Wiggins
Chris Froome says he has yet to be congratulated by Sir Bradley Wiggins after his Tour de France win.
Last Updated: 26/07/13 2:49pm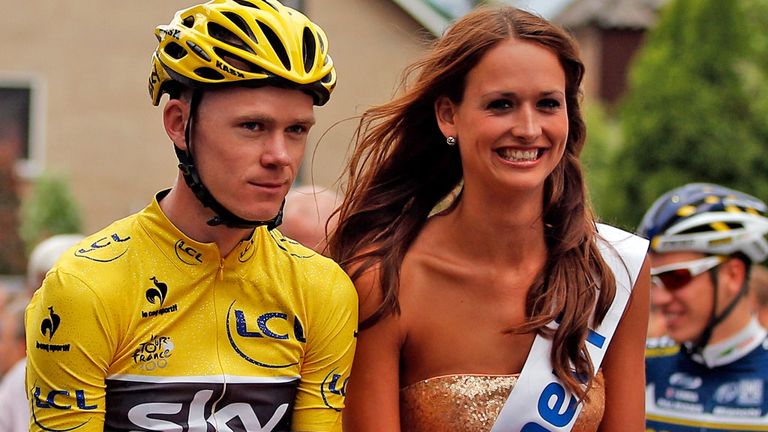 Froome succeeded his British team-mate as Tour champion to become the second successive Briton to win cycling's blue riband endurance road event.
When asked if he had heard from Wiggins yet, Froome said: "No, No I haven't."
Froome was in Holland and Belgium beginning a series of criteriums at the start of his victory parade across Europe before focusing again on the latter part of the season with his main target being the this year's World Championship road race in Florence on September 29.
The short rides are more about enjoyment and socialising and showing off his sequined yellow jersey as the Tour de France winner.
Froome rode in in Aalst, Belgium before Helmond in Holland and said of the Low Countries' crowds: "This is not normal, I hope it's just part of the post-Tour syndrome (and) it isn't going to be like that forever, hopefully.
"It's all a lot of fun. After the Tour, which was quite stressful, this is more of a laugh and a great atmosphere. The Dutch love cycling so it's a lot of fun."