Leeds City College students investigate impact of the Tour de France coming to Yorkshire
Yorkshire is braced for an influx of thousands of cyclists and millions of visitors. But what impact will the Tour de France have on the county? Leeds City College Journalism and Radio students investigate.
By Maisy Farren and Ellie Squires
Last Updated: 03/07/14 5:18pm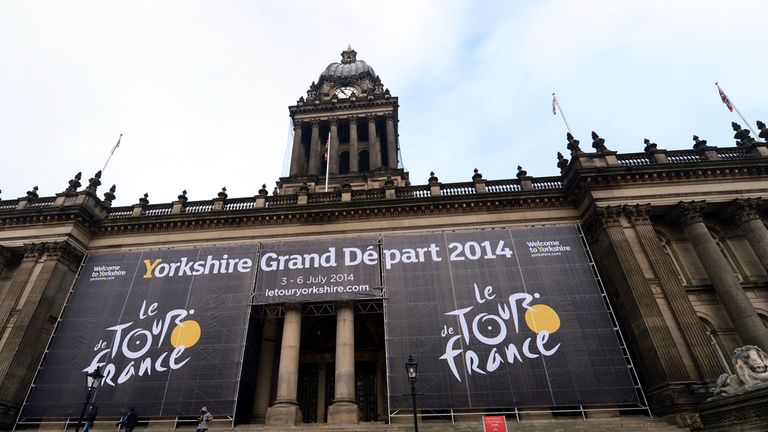 ​As the pinnacle of the cycling world - the Tour de France - draws nearer, the attention is focused on Yorkshire.
Whilst thousands of people will gather in Leeds to see the Grand Depart - and thousands more head to York, Huddersfield or Sheffield to get involved - there will also be an effect on small towns.
We decided to focus on the town of Skipton. As the fourth town to receive the tour during stage 1 of the route, and the home to 14,000 people, countless independently-owned businesses and a regular market, Skipton is a typical Yorkshire town. It is estimated that 30,000 people will be flocking to this area to see the Tour pass through, more than double its population. Will this influx of people mean potential business and tourism? Or will the huge numbers of people filling the streets halt business, with everybody's attention being focused purely on the Tour?
Joan Garwell opened her clothes shop East End in Skipton 34 years ago, and is still going strong as a local trader. As both a long-term resident of Skipton, and a business owner, she has conflicting opinions about the Tour.
"I like Skipton being put on the map," she said. "Skipton is a holiday destination, so people should come and combine cycling with a holiday! After all Skipton has been hailed the best place to retire to, so people should come here."
However, as a shop owner she is sceptical of what the mass of people will bring, adding: "I think one thing that I have kept saying to people is that we will be wise after the event, and afterwards we'll think 'Oh if only we'd done so and so'.
"It's very hard to predict the situation until it's upon us and that's the main problem. It might have a completely adverse effect on business."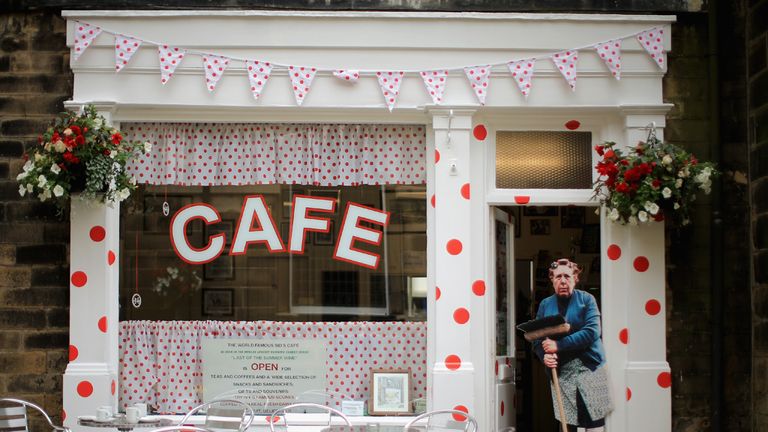 Kat, manager of the Xtras Accessory shop on the high street says that being able to see the Tour is a 'once in a lifetime opportunity'.
She is preparing her business by stocking up in order to prepare for the crowds and is fairly confident that the activities will bring in more trade.
However she has one or two gripes about the organisation of the event. With the roads being closed from as early as 6am, her biggest struggle is finding staff for the weekend.
She said: "It's a worry because our staff don't live in Skipton, so we actually might be staying over - we're just trying to find out if we'll be able to and if the insurance will let us. If they do, were going to have a sleepover here! At the end of the day you can't just close a business."
Business booming, by Jess Paulson and Jade Chadwick
With the Yorkshire section of the race having its Grand Depart in Leeds City Centre, and estimated to bring in three million spectators over the two days, how much are local businesses going to be impacted by the flush of tourism?
Leeds' Trinity shopping centre opened a Le Tour pop-up-shop at the beginning of the month. Taking over a shop that previously gave Leeds United fans chance to buy their team's shirts, the shop has a plethora of Tour-themed merchandise for fans to take home and wear while supporting their favourite riders cycling the route.
"We've been pretty popular especially on the weekends as we get lots of families in," said Kieran, who works at the Le Tour shop: "It has been a busy past couple of days. It's been surprising. It's good.
"We knew that families would be our biggest source of income, but we're still surprised with the massive number of families coming in. We've really enjoyed that the kids are getting involved, we know school children are doing little projects for school so it's really interesting to watch the children get involved in different ways."
On the Le Tour Yorkshire Facebook page, cycling fans were distraught when men's and women's jerseys sold out from the online shop. It would appear the pop-up shop suffered too: "They sold out a few weeks ago. We've had a lot of avid cycling fans wanting the official stuff."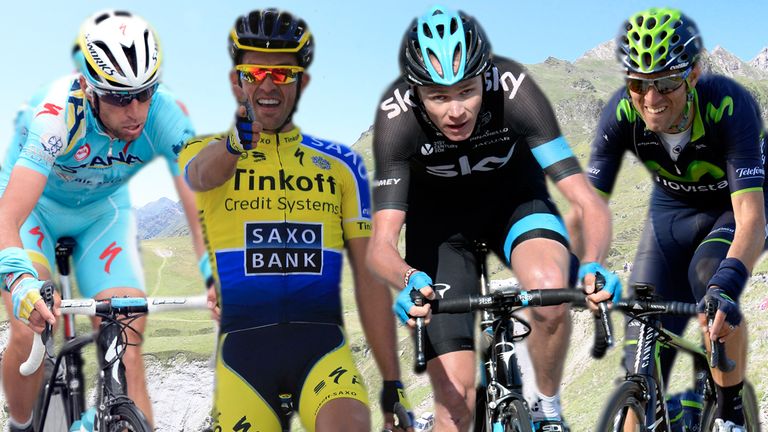 So what else have fans been eager to grab in commemoration of the event? "The yellow mugs - we've sold out of them," he added. "And pink t-shirts have been popular with women."
A socialite's guide to the Tour de France, by Leanne Malpass, Lizzy Green and Sarah Malik
Close to where the Tour de France is due to depart in Leeds is the popular social centre The Light, where there are numerous restaurants, a cinema, cafes and shops.
Click below for an interview with the landlord of the Town Hall Tavern.
On the Grand Depart, The Light will be giving out free goodies at 6am and everyone will have the chance to watch the race. This gives Leeds a real point on the map and will help to draw in hundreds of people, hopefully from around the world.
It is going to be an exciting day for cyclists and for members of the public and The Light will help to make it accessible for everyone. Once you have arrived early to collect your goodies and the race has gone directly past The Light, the rest of the action will be screened on TV screens within the main courtyard. You'll be among other Tour de France fans and be able to chat in a relaxed environment.
After the Grand Depart, guests are free to explore Leeds for what it has to offer. There are yellow bikes surrounding the centre of Leeds and the route of the Tour de France, so if you feel lost either ask someone for directions or just look for a yellow bike..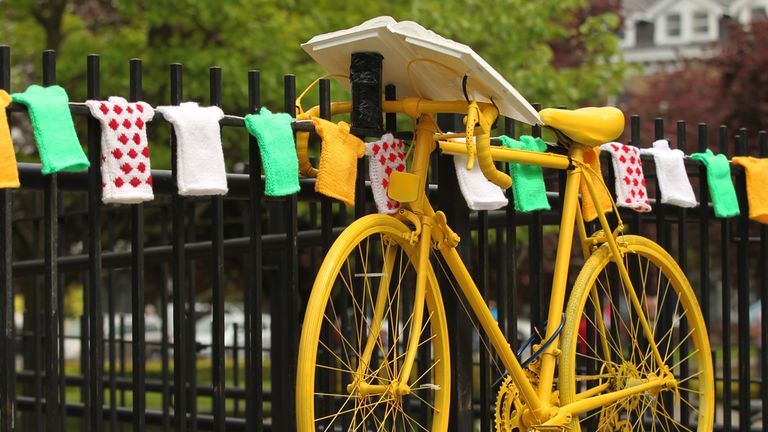 Other local businesses will also be screening the Tour de France, such as The Mustard Pot in Chapel Allerton. The party kicks off with a barbecue at around noon to give cycling fans a chance to get there when the party starts. Everything will be held in their fabulous beer garden and there will be live coverage of the race. This is a great way to spend the day and support the race from the comfort of an atmospheric bar/restaurant, holding your favourite beverage after watching athletes pedal hard enough to wear anyone out.
Zed Bar, also among the bars and restaurants in Chapel Allerton, will also be screening the Tour de France. The company is "very excited that the Tour de France will be passing through Chapel Allerton!"
We highly recommend heading to Chapel Allerton because there's a lot to offer and everything is within walking distance, so if you get bored of one place, you can quickly walk to another bar or restaurant. 
We are sure that you're just as excited as we are about the Tour de France departing from Yorkshire. It's going to be a memorable event and it's very easy to be a part of it. Fingers crossed for brilliant weather and a great atmosphere to complete the day. This event is not one to be missed.
Tour de France facts, by Reece Allen and Daniel Cowley
While 2014 marks the 101st running of the Tour, the race is actually 110 years old. It wasn't run during the two world wars.
The King of the Mountain jersey is red polka dots because the original sponsor of the jersey, Chocolat Poulain, sold candy bars with polka dot wrapping.
Records and times from the years Lance Armstrong dominated the race have been vacated. The Tour organisers don't list winners or official finish times from 1999 to 2005.
Four cyclists have died during the Tour. Three were killed in course crashes, the fourth - French rider Adolphe Heliere - died swimming on a rest day between stages.
In 1953 French rider Jean Robic swapped his water bottle for a bottle filled with lead. The bottle helped Jean soar down from the mountain summit at an incredible speed.
Did you know? By Reece Allen and Daniel Cowley
When the Tour de France started in 1904, the cyclists were very different to now; cheating was common in the early events - on one occasion one of the cyclists was disqualified when he was discovered to have taken the train to cover part of the race.
The health and safety regulations were also unlike the minefield they are today. Cyclists were known for smoking whilst racing and instead of drinking water or energy drinks they would share a bottle of wine. So we can see that the Tour de France has become more brutal in terms of fitness, but then again how easy is it to ride a bike drunk?
However, something that suggests the early years were possibly as brutal as or even more so than today is that gearing systems were banned. Cyclists would grind up steep hills on one gear or they could stop, remove their chain and flip their rear wheel for another gear. If you were on a long steep hill it appears you had the choice of pedalling very fast to little avail or very slow in agony – today's Tour de France sounds like a doddle in comparison. 
So do the increasingly complex health and safety rules take away the danger and competitiveness of the event nowadays? As original organiser and cyclist Henri Desgrange said: "The ideal Tour would be one in which only one rider survived the ordeal."
Despite extensive regulations the event isn't danger-free - four cyclists have died on the tour, three in course crashes.
Yorkshire's culture clubs By Rajdeep Jheeta and Tayyaba Sadiq
The Tour de France is all about cycling but in Yorkshire it has also taken on a cultural role.
There are lots of festivals that will be hosted all over Yorkshire to celebrate the event. Organising cultural events is a great way to bring the community together and art exhibitions, theatre productions and many more such events have been organised which we wouldn't normally link with cycling, but this brings to light how the sport has brought Yorkshire together as a community.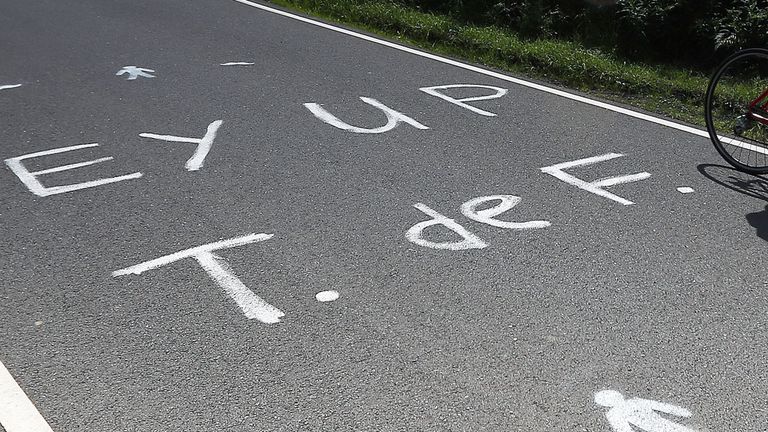 This is a chance for Yorkshire to show off its creativity. Here are just a few of the many events being held around the county:
Cycling exhibition, The Old Grammar School Gallery, Manor Square, Otley (June 7-July 31): A cycling exhibition and artwork on display by local artists. On the day the Tour passes through Otley there will be an indoor market.
Tour De Cinema, Yorkshire (until July 6): Special documentary and fiction films are being screened free to the public on large-scale high definition screens in open-air locations, National Trust venues and community spaces across the county. The Tour de Cinema is presented in partnership with SHAFF, Cine Yorkshire, Yorkshire Film Archive, University of Sheffield, University of Leeds, National Media Museum, Bradford International Film Festival and the National Trust. 
Yorkshire Dales Journeys, Dales Countryside Museum, Hawes (June 13-September 30): Artist Jan Bee Brown is producing a short film and temporary museum exhibit using photographs from 1900 to present day, love tokens and a new collection of stories of courting and a love of cycling gathered throughout the Yorkshire Dales National Park.
You can find more events at the Festival Yorkshire website. Even if you don't like cycling you can still be part of something great that will go down in history.
All content written and produced by Journalism and Radio students from Leeds City College.