Sir Chris Hoy backs Sir Bradley Wiggins to get best out of Britain at Rio Olympics
Returning hero can help track cyclists bounce back from 14-year low at last month's World Championships
By Matt Westby
Last Updated: 21/04/15 5:02pm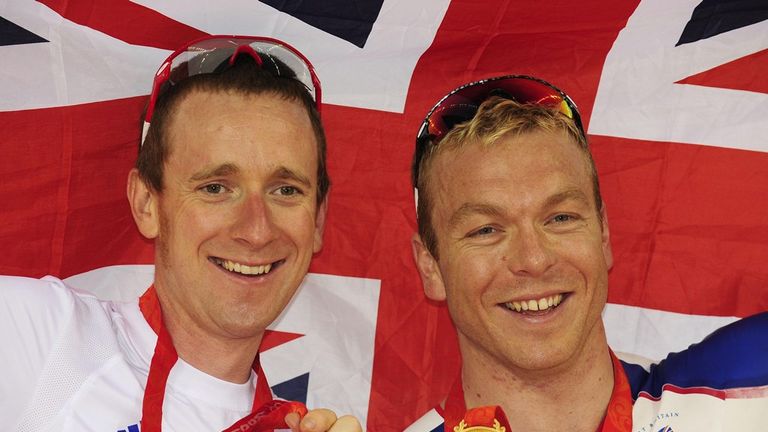 Sir Chris Hoy is confident Sir Bradley Wiggins will provide the inspiration British track cyclists need to get back to their best at next year's Olympic Games in Rio but has warned not to expect a repeat of their all-conquering performances at Beijing 2008 and London 2012.
Britain hit a 14-year low at last month's UCI Track Cycling World Championships in Paris, when they won just three silver medals and missed out on a gold for the first time since 2001.
It was an alarming outcome given that the Rio Games are less than 18 months away and Hoy, who acts as a mentor to British riders, admitted confidence in the camp is low.
However, the six-time Olympic champion believes the return of Wiggins to the team pursuit set-up this summer will provide the team with the morale boost and inspirational leader they appear to be craving.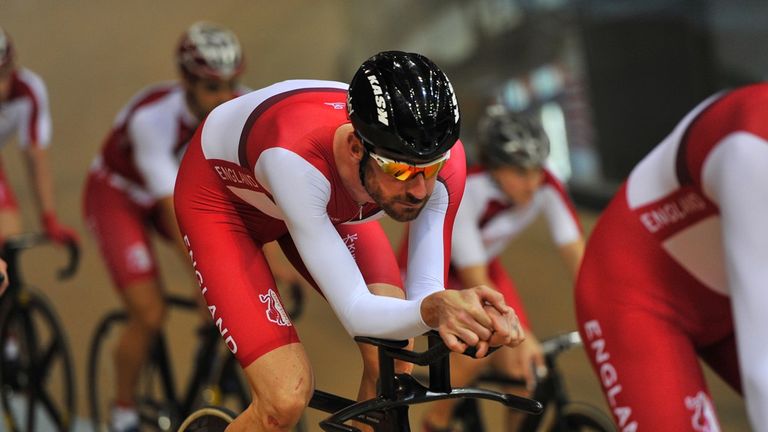 Hoy told skysports.com: "What you tend to need is a bit of a spark – something to get the momentum going, get that morale up a little bit. Once that morale is there, it's a snowball effect.
"I personally think that someone like Bradley coming back into the team could be significant for morale, to have that figurehead in the team, to really be leading them into battle in Rio. That will be the crucial - not deciding - factor, but it will certainly help the team.
"You can just see the guys when Bradley turns up for training. Before the Commonwealth Games, when he was in the track centre, everyone was walking a little bit straighter and taller. Everybody is inspired by him so, fingers crossed, he will have a positive effect on the team on the whole."
Britain have become renowned for peaking for the Olympics, winning eight golds in both Beijing and London, but on neither of those occasions were they so far adrift of their rivals in the build-up as they are now.
British Cycling technical director Shane Sutton said after Paris that he would be "over the moon" to win five medals in Rio and Hoy believes that is a fair target.
"It's not going to be a London or a Beijing," he added. "I don't think there are going to be eight gold medals, seven gold medals, but I think three gold medals would be a great result for the team in Rio, and a few bronzes and silvers too, and potentially still be the top nation with that sort of result."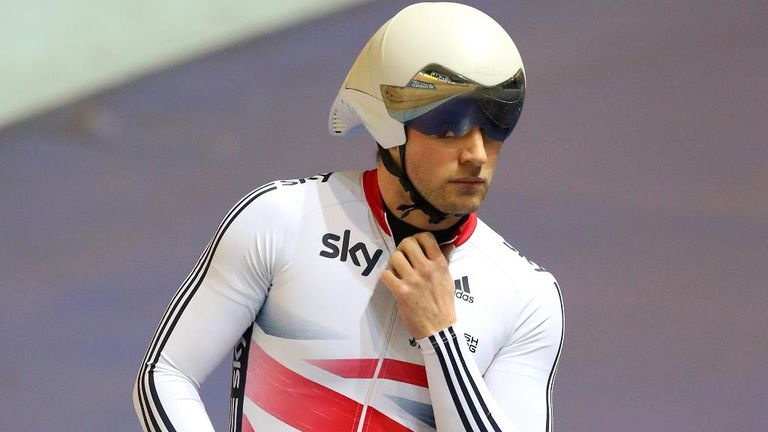 The rider with most improvement to make is Jason Kenny, who was below par in both Paris and at the 2014 World Championships in Colombia.
Hoy rode alongside Kenny on the way to winning Olympic team sprint gold in London and believes his old team-mate is just in need of a lucky break.
"He can get back to his best," Hoy said. "If you look at the data, the cold hard facts, he is not going badly and his form leading into the worlds was as good, if not better, than I had seen him for the last three years.
"If things had gone well in the team sprint and they had won a medal, the confidence would have been high for Jason and the pressure would have been off."