Sir Bradley Wiggins losing 10 minutes in Qatar is not a worry but being beaten in the time trial is different
Last Updated: 11/02/15 11:46am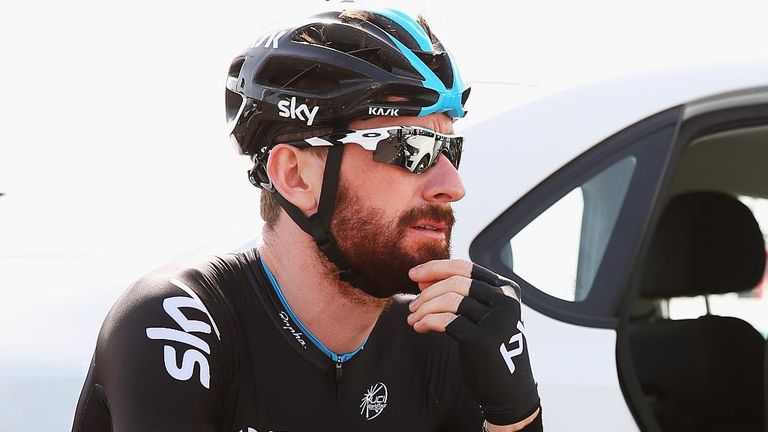 Sir Bradley Wiggins got his 2015 season under way at the Tour of Qatar this week and there's no escaping the fact that he hasn't made a good start.
He lost 33 seconds to his main rivals on the opening stage on Sunday and dropped another nine minutes on Monday's second stage.
On paper it looks pretty bad, particularly stage two, but I genuinely don't think it was anything to worry about.
Tom Boonen said in advance of the race that, because there was a time trial, everyone would be doing everything they could do get rid of Wiggins on the other stages, almost all of which have been or are expected to be hugely affected by crosswinds.
It's no secret that Wiggins isn't the best rider in the wind and the likes of Boonen have successfully exposed that. It's an unfortunate reflection on Wiggins, but in a race like the Tour of Qatar, it comes with the territory.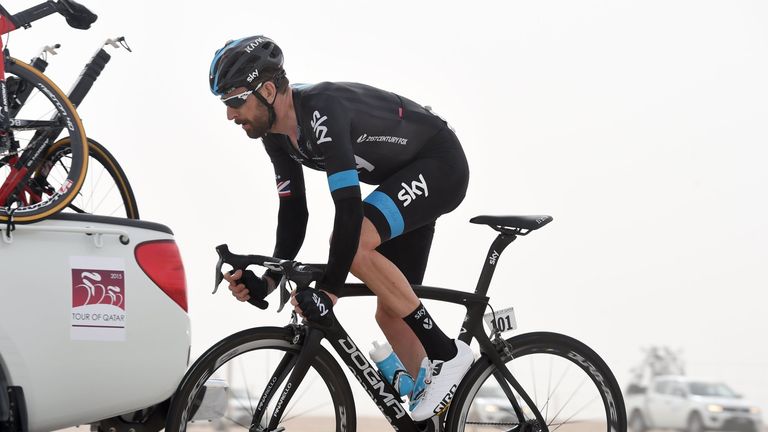 What I would be slightly more concerned about is Tuesday's time trial, where Wiggins could only finish third and was beaten over 10km by nine seconds by winner Niki Terpstra, who took victory at Paris-Roubaix last year and could well be one of his biggest rivals at this year's race.
OK, it was only Wiggins' third day of racing of the year and he wasn't on a time trial bike as they aren't allowed in Qatar, but it was his first time wearing the world champion's rainbow jersey and I would have thought he would have wanted to honour it by winning the stage.
So to have lost almost one second per kilometre to Terpstra is far from ideal. Again, it's not a major worry, because Paris-Roubaix is still nine weeks away, but it does show that he is far from his best form and still has a lot of work to do.
Granted, you don't want to peak to early, but at the same time you don't want to be playing catch-up, and the fact that Terpstra is already in good enough form to beat both Wiggins and Fabian Cancellara in a time-trial is a wake-up call, because you wouldn't have bet on that. He isn't a time-trial expert like they are.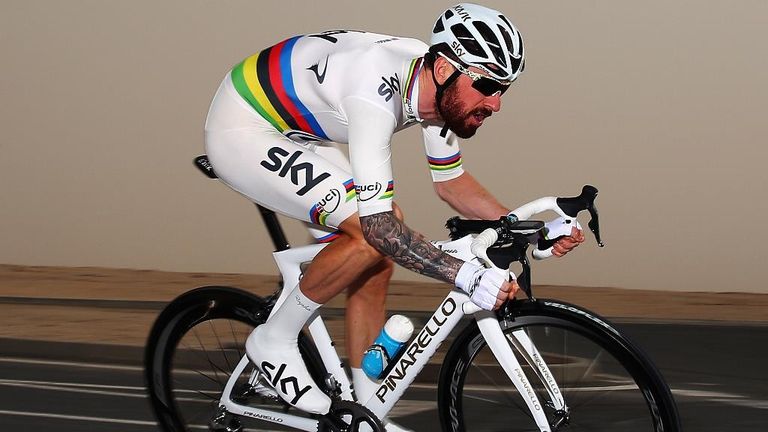 And Terpstra isn't going to lose form either. He showed that he can maintain a high level of performance for several months last year by winning the Tour of Qatar in February and then Paris-Roubaix in April, so the evidence is there that he will continue to be highly competitive.
While racing in Qatar, Wiggins will no doubt have been keen to see how Rohan Dennis' hour record attempt went.
It was a good performance to reach 52.491km, but I was more impressed by how he looked getting off the bike than I was by how he looked on it. I was surprised by how fresh he seemed to be at the end.
I have never seen anybody do an hour record and still having enough energy left in the tank to lift his bike above his head in such a joyful manner.
Don't get me wrong, it was nice to see him celebrate a hugely impressive achievement, but it makes you wonder if he still could have given a bit more at the end, because he didn't finish quite as quickly as he had hoped.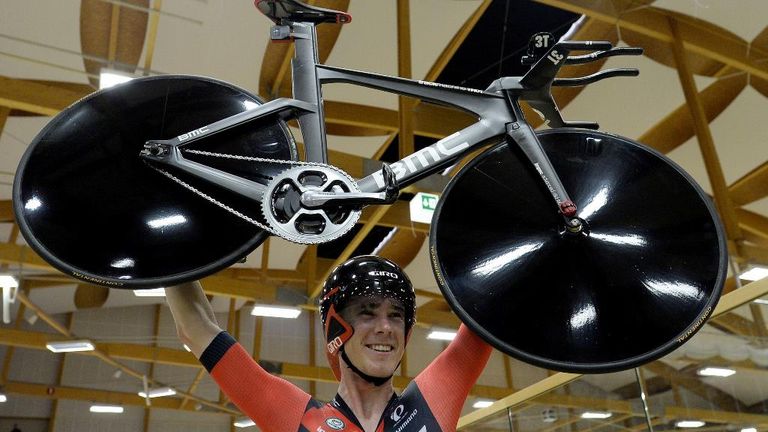 You have to completely empty yourself with the hour record, because it's not as if you can have another crack the following weekend. You are unlikely to ever do it again.
Plus, he knows Wiggins will be doing it later in the year, so he needed to make it as difficult as possible for him to break it. I don't think he went far enough.
Even before Dennis' effort, the talk was that Wiggins will go for 54km and I think that is not out of the realm of possibility.
He likes to do extraordinary things and I don't think he will just want to break the record – he will want to smash it. If he hits 54km, that is such a formidable distance that it will frighten other people and put them off trying to break it themselves.
If he hits 54km, that could stand for a long time.