How Warwick University students are breaking into the eSports industry
By Yinsu Collins
Last Updated: 21/03/18 11:32am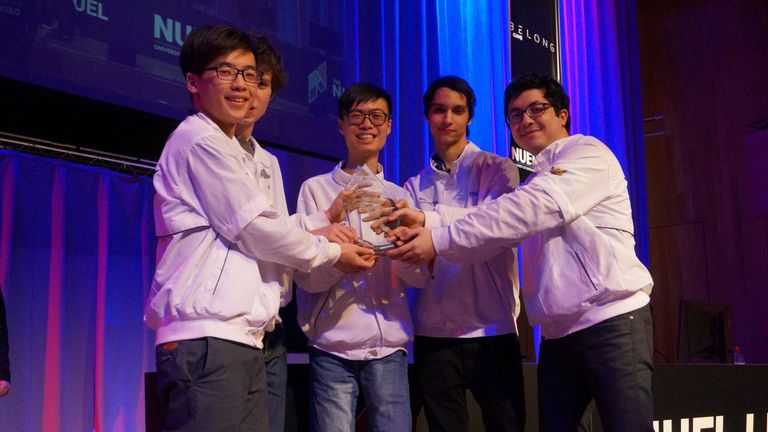 Imagine being able to get your dream job from playing video games at University. Well, for the students at the University of Warwick, this is a reality. 
Kallon Ram is a Computer Science student at Warwick who has always had a passion for gaming. Kallon, or better known as 'Kerberos', is an integral part of Grey Warwick, the university's top League of Legends side.
Grey Warwick has enjoyed major success in the past two years, from winning The National University eSports League [NUEL] last year to placing second at King of the North this weekend.
Kerberos said: "Winning NUEL last year was definitely my highlight as a player at uni. We were the underdogs compared to our opponent Aston who we consistently lost to throughout the year. "However, right at the finals where everyone expected them to win, we managed to snatch a victory which was absolutely amazing for me."
Kerberos has had his fair share of success on the University eSports scene but more importantly, the reputable top laner has managed to turn his hobby into a career.
Dubbing his professional side Team Enclave as a "part-time job", Kerberos currently competes in the UK ESL Premiership. This means Kerberos is contracted to a professional eSports side, making him a pro player which he admits playing for Grey Warwick partially allowed him to achieve.
"I don't necessarily think I got known through the university scene because I was already at a good level but playing at university definitely gave me a lot of exposure and as someone who has worked very hard to get noticed, it has helped me massively.
"I was starting to make a name for myself when I joined Grey and when I started doing well in the NUEL I became quite well known in the community.
"It was actually weird for me because sometimes people would stare and look at me as if I am a godly figure in the uni scene, which, by the way, is not true at all but it just feels like that."
When Kerberos first started competing, he used to get in contact with teams through Reddit to try and audition for them in the hopes of being selected.
He said: "I did that to about 20 teams, a couple replied and I eventually got on one of them. Once I got to play games more competitively, people started to notice me and it got a lot easier.
"From that point onwards, teams would come to me whenever I was a free agent and instead of me begging to join them, they would offer me opportunities to try out.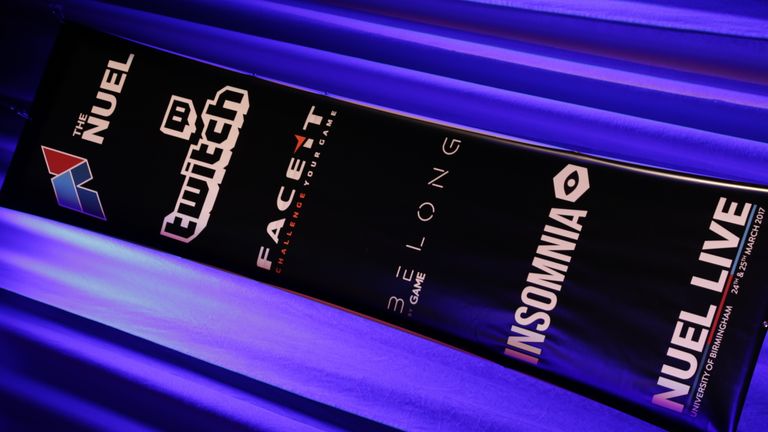 "It was different with Grey but I sometimes prefer to play at uni because it is more enjoyable and earning money is a bonus and all but my love for gaming is still the most important thing."
For Kerberos, a career in eSports is a realistic prospect but he is wary of making it as a top player.
He said: "If an opportunity came about for me to join a LCS side I would take it in a heartbeat of course!
"But it is not as easy as it seems, it isn't something that I can achieve purely down to the fact it's something I want.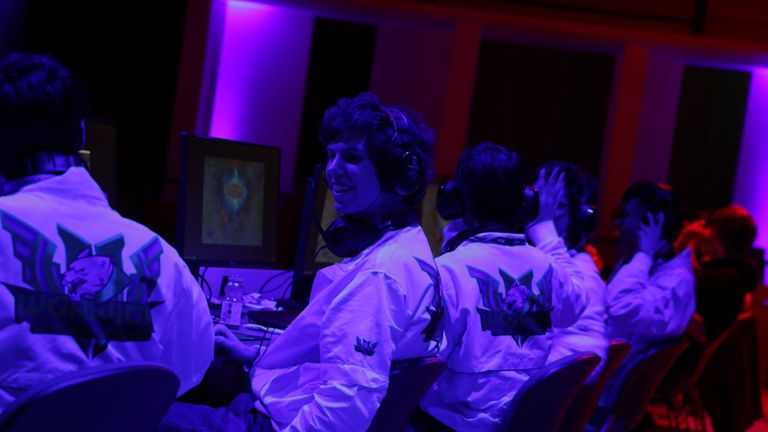 "I know I want to finish my degree first plus there are other things to do with gaming that I am interested in. I've always loved the industry and I feel I will definitely have a career in eSports.
"However, I am not saying it is impossible to make it as a top player and I would like to give it a shot after I graduate, take a year out and properly dedicate my time to it and see what happens."
Like Kerberos, Jack Fenton is another student who is involved with Warwick eSports scene.
Unlike Kerberos who had already found his footing before he discovered Grey Warwick, Jack owes his promising eSports career to his involvements at university.
Jack, a second-year Language Culture and Communication student, is Grey Warwick's coach.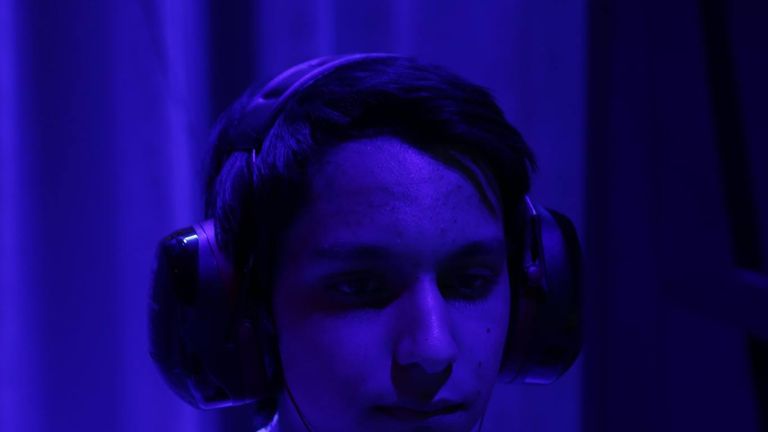 He said: "I got involved initially through a communication research project for my course, which I decided to do with Grey Warwick. I would sit and listen to their games and tell them what they're doing right or wrong.
"Before the NUEL finals last year, I shared my research with them and they used it and found what I provided for them was making a difference. So, they asked me to coach them for the next few games and I became super involved after that.
"Being a coach is like playing 4D chess, in those few moments in the game where you ban and pick champions, I usually try and advise players who to choose.
"This is because I've spent a lot of time watching back and analysing their games and their opponents' games. So, strategically I have the best idea on what would be a good counter pick and how we can give ourselves the best advantage from the outset."
Through his work with Grey Warwick, Jack has gained amazing opportunities such as working with the Splyce manager in Berlin and being offered a managerial role at Team Singularity.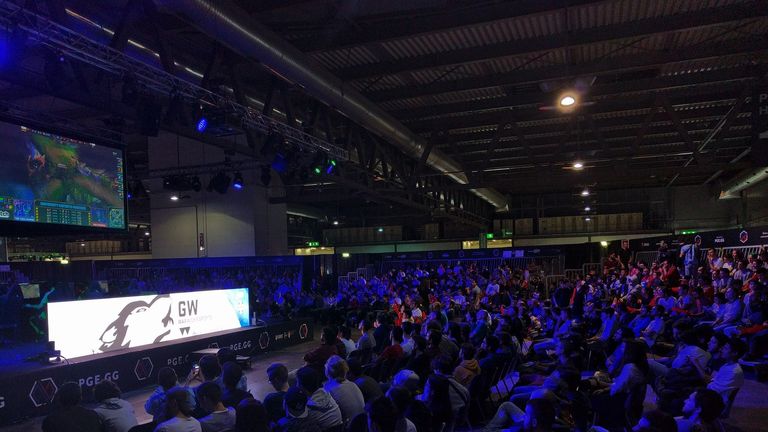 But like Kerberos, Jack is keen to finish his studies first.
He said: "For me, eSports is a very realistic career choice and it is what I've been working towards. However, I would like to finish my degree first and gain more experience in university coaching."
Jack is getting as much as he can out of the university experiences he speaks of. In fact, he has even applied for a spot at Seoul National University for his year abroad to pursue eSports further.
He said: "It is the place to be with eSports and I want to go and get involved with the culture and learn as much as I can, find out how they do things and why it is so much more popular. That's one of the things I want to bring back from it.
"eSports is still very raw which means if you want to get a job you must be very hungry. If you go the extra mile to get experience, there will be a place for you.
"I want people to see it as something real and I feel like I'm a living proof of that."
On the flip side, Sam Hine, the current President of the Warwick League of Legends and eSports society feels the industry is still too volatile.
Sam, a second-year student who studies Data Science, has been part of the uni eSports scene since the day he arrived at Warwick.
Despite dedicating almost all of his free time outside of his course to the society, Sam feels hesitant to pledge all of his career focus into eSports.
He said: "For me, eSports is more of a hobby. If an exciting opportunity came up I would love to consider it, even if it didn't pay as much as I wanted it to because it is something I love. But, the industry is still temperamental and difficult to forge a 'right' path in.
"It is amazing to see that a mouse, a keyboard and a screen can give people real prospects but at the same time you shouldn't get too carried away because eSports is still trying to find its footing and that's why I am only seeing it as a hobby in this moment in time."
Sam isn't alone in this. More than 5000 university students across the country are currently involved in the NUEL competition with many looking for a career into the industry but those who do manage it are still a minority.
This is something that Josh Williams, the founder of NUEL is trying to change.
He said: "For me, what would be brilliant to see, is students to consistently and systematically being able to get employed on the back of their eSports experiences at University.
"Ideally, they'd be going into work in the eSports industry but I think the idea of people being able to validate and add credibility to what they do is even more important.
"What we are trying to do is to facilitate that possibility and turn it into a reality. To properly prep the students and give them valuable experience for when they do venture off into as they call it, the 'real world'.
"It's still a long way to go because a lot of people don't really get it. People still view eSports as something a bunch of nerds do in a dark room playing video games.
"It is actually the complete opposite. eSports is very social, a lot of it is about going to events, meeting people and making friends.
"I feel like we are getting close to a point where people can justify playing video games at university and for it not to be viewed as a waste of time."
NUEL currently have student reps at 70 different societies across the country. Having recently partnered up with Twitch for a brand-new student programme, the university eSports scene is quickly evolving.
When Josh set up The NUEL nearly eight years ago, he had a vision to give UK university students a chance to compete in eSports.
Today, students who have been involved in NUEL have gone on to become pro players, casters in the LCS, various roles in production and some have even gotten jobs outside of eSports.
It seems that it'll only be a matter of time before the next generation of Kerberos and Jack Fenton find their way into an eSports career by playing video games at university.