Olympic gold medallist Helen Richardson-Walsh calls for more women's sport on TV
Last Updated: 18/07/17 2:06pm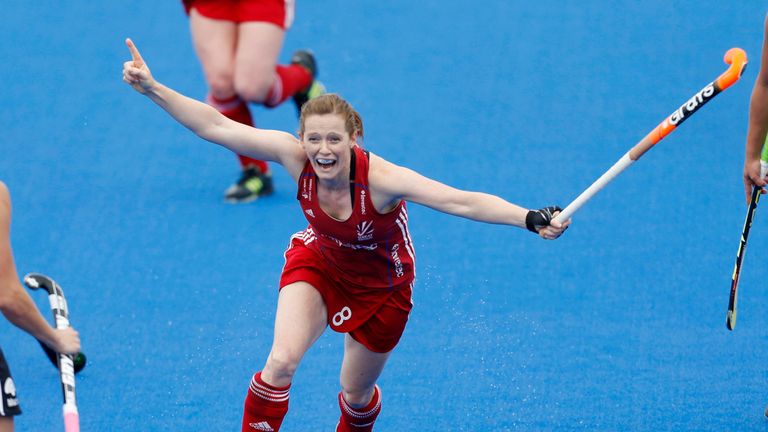 Olympic gold medal winning hockey player Helen Richardson-Walsh has called for more consistency in the way women's sport is covered in the media.
Women's sport is currently in the spotlight with Johanna Konta up to fourth in the world following her semi-final appearance at Wimbledon, the women's cricket team are in the World Cup semi-final and the Lionesses are about to get their Euros campaign underway in the Netherlands.
"I think the calendar we have is very important," Richardson-Walsh told Tuesday's Sportswomen show on Sky Sports News.
"I think whatever the sport is, it needs to be consistently on show on television so that people can get interested and stay interested.
"Hockey is a sport that has recognised that with the Pro-League starting in a couple of years time, the World Cup in London next year - apparently 20,000 tickets have already been sold which is incredible."
Team GB midfielder Richardson-Walsh has just completed a season in the Netherlands and has returned to the UK to continue her playing career.