Alex Danson relishing England and Great Britain captaincy 'honour'
Danson will captain Great Britain and England's women's hockey teams at the Commonwealth Games and the Women's World Cup in London next summer
By Mathieu Wood
Last Updated: 09/11/17 3:49pm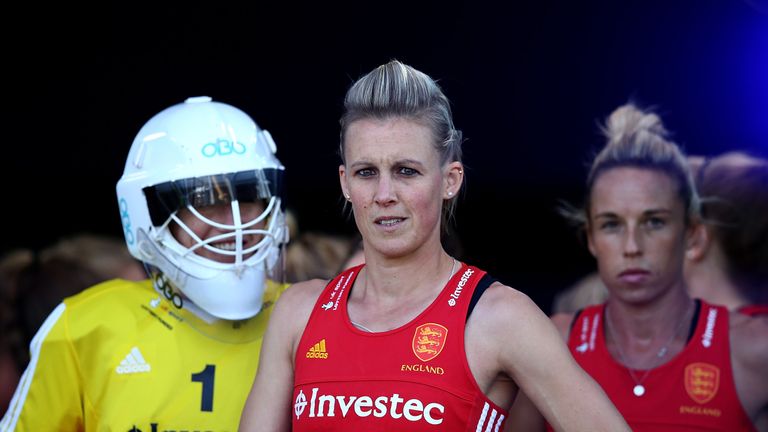 Alex Danson is relishing the opportunity to captain the England and Great Britain women's hockey teams and is determined to be part of a "pioneering" leadership programme.
Danson will captain England for the squad's next three major international competitions, including the Commonwealth Games and the Women's World Cup in London next summer.
The 32-year-old, who plays her club hockey for Clifton Robinsons, has held the role since June but has now been voted in by her team-mates while fellow Rio 2016 Olympic gold medallists Hollie Pearne-Webb and Laura Unsworth have been appointed as vice-captains for England and Great Britain.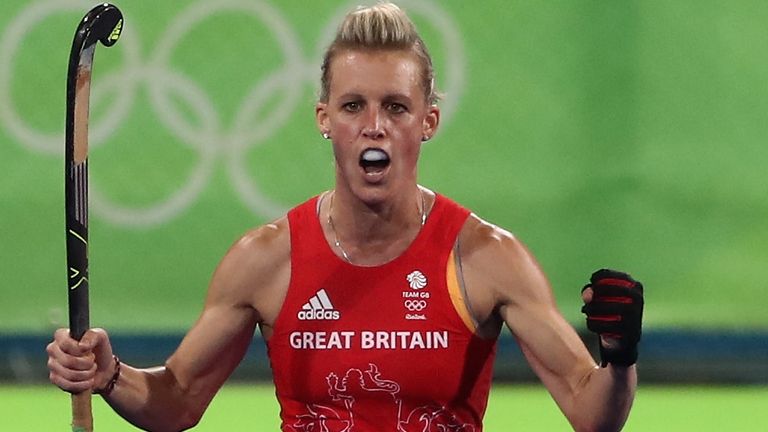 Danson, who was awarded an MBE in February, is the most capped player in the England squad, having made her senior debut in 2001, and has described the role as a "huge honour" but believes she will be well supported by her team-mates.
"Very special to be given that mandate for the team," Danson told Sky Sports. "It's an exciting team with exceptionally good leaders and we want to be pioneering about how we lead the programme and one another.
"Of course it is a fantastic honour to take the role on matchday. [However] in and around our training environment there are a group of leaders so we know who to go to, our strengths as a team and our playing style. It's a very exciting time for our squad as a whole."
The 'leadership team' will be reassessed by members of the England and GB women's hockey management after the 2018 World Cup, before a decision is made moving towards the Tokyo Olympics in 2020.
'New-look squad members fantastically talented'
Danson is relishing leading a new-look squad, including the World Cup in London - the scene of GB's bronze medal at the 2012 Olympics.
"The new players that have come in are fantastically talented," she said. "As you see the team transition we will develop into a side that oppositions struggle to keep up with.
"The new crop of players offer athleticism, absolute will in abundance and want to recreate the success we had on the last cycle. That is really exciting."
A different leader from previous captain
The former Reading player has enjoyed her initial spell in the captaincy role - which came after being chosen by the coaching setup - despite admitting that it was tough to fill the void left by Kate Richardson-Walsh's retirement.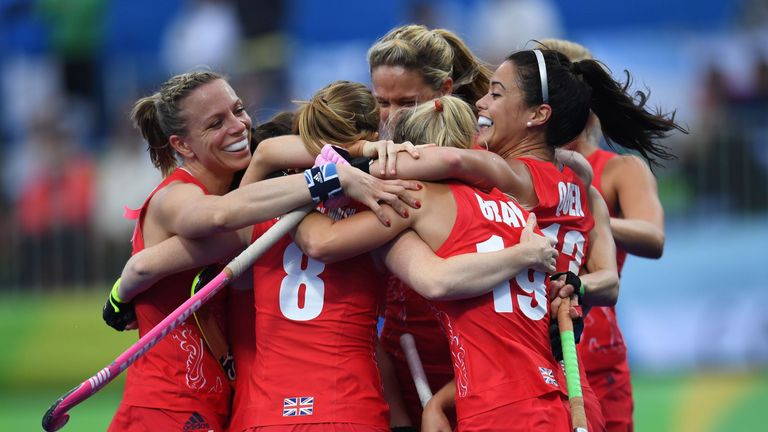 Danson admitted: "Kate was such a fantastic captain that I could not (immediately) fill her shoes - I am just at the beginning (of the role).
"I am a different leader and it was important for me to be the same person as I have been before I was given that role. It's also important to lean upon others to do their bit as well."
World League Finals in New Zealand
Danson will lead England at the World League Finals in New Zealand later this month - November 17-26 - and despite admitting they will approach the tournament with a match-by-match philosophy, she is determined to "win every game".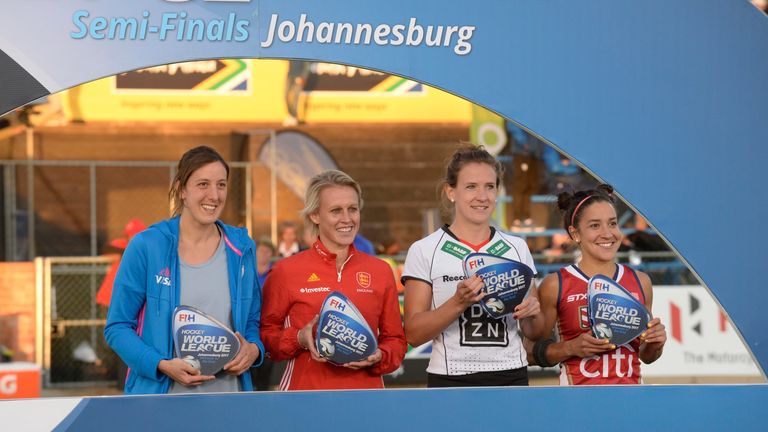 "We will absolutely prepare to try and win every game but there will be the inevitable highs and lows that come with tournament hockey," the 32-year-old said.
"It's at an interesting spot in the cycle - we are a year in, have some new players but a good blend of those with experience and some youth.
"It will be interesting to see how other teams match up against us and what they are doing at this tournament. It's hard to say at this stage but of course we are absolutely looking to perform well."
Tokyo 2020? 'I would play until I was 90'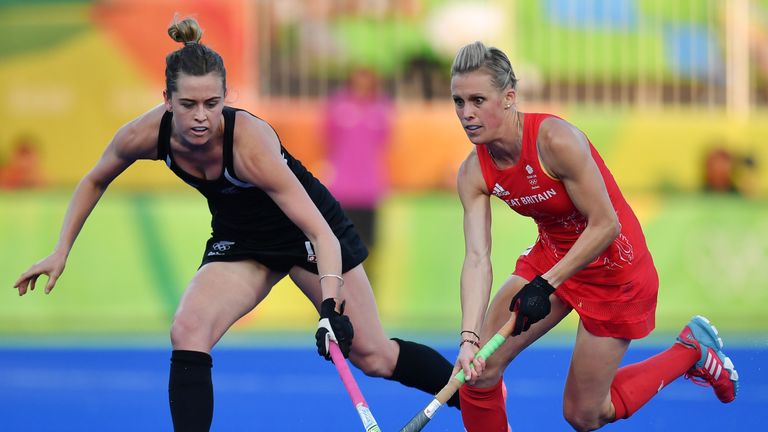 Danson doesn't hide her ambition to feature at a fourth Olympic Games in Tokyo, but insists she will have to work hard to merit selection, highlighting the "very talented players" available to the coaching setup.
"I love playing - I would play until I was 90 if I could! I would absolutely love to be a part of the team that goes to Tokyo," Danson added.
"At the same time I am very realistic and there are some very talented players in the squad. I am at the back-end of my career so I will take it a year at a time. However, I don't think there is a player that would not wish to be a part of that squad."
Importance of Danny Kerry's return as coach following heart attack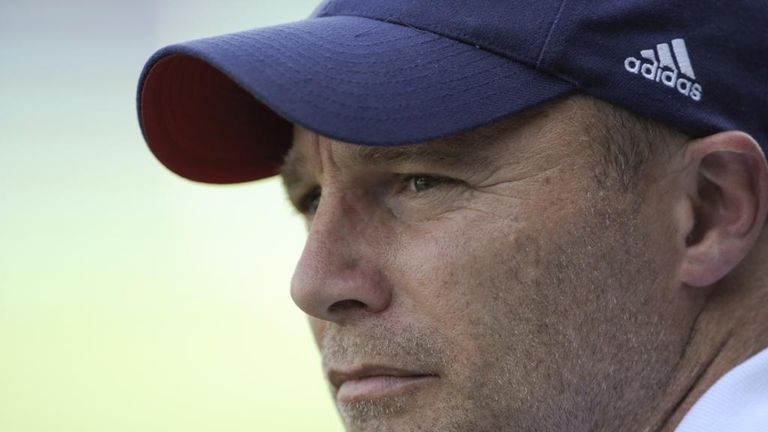 Danson, who has competed for the majority of her international career under the guidance of Danny Kerry, is "delighted" to have the head coach back with the squad following his heart attack that was suffered during the World League Semi-Finals in South Africa in July.
Danson said: "We were delighted that Danny is obviously fit and well and could join back up with us. I believe he is one of - if not - the best coach in the world.
"He is one of the greatest tacticians and he really understands how to run a whole programme. To welcome him back with the squad has been brilliant."