Pittsburgh Pengiuns open up 2-0 Stanley Cup series lead over San Jose Sharks
By Sky Sports News HQ
Last Updated: 02/06/16 8:14am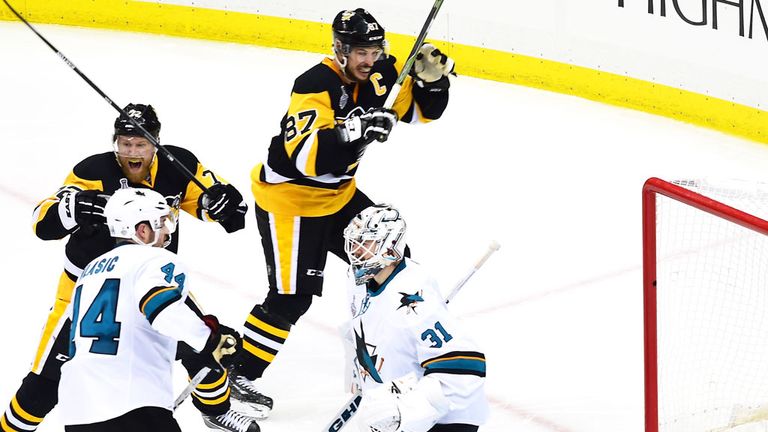 Rookie forward Conor Sheary scored in overtime to lift the Pittsburgh Penguins to a 2-1 victory over the San Jose Sharks in game two of the Stanley Cup finals.
Sheary's goal gave the Penguins a 2-0 lead in the best-of-seven series against San Jose, who managed to score a late equaliser in the third period to send the contest into overtime.
Sidney Crosby started the play on the decisive goal by winning a draw in the Sharks' zone back to defenceman Kris Letang, and the puck ended up in the possession of Sheary, who beat goalie Martin Jones with a quick wrist shot through traffic.
"It just worked out perfectly," Sheary said of the game winner. "I am just trying to play in the moment and the best I can. It is pretty surreal."
The series shifts to California for game three on Saturday where the Sharks are hoping have better success at home after dropping both games in Pittsburgh.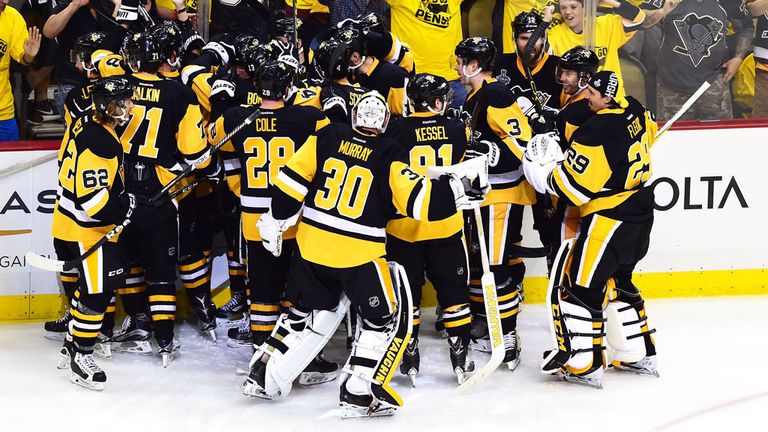 Jones has been the Sharks best player in the first two games of the series, which is expected to be a close one and could go the distance as both games were decided by late goals.
But the Sharks' defence has also looked nervous at times. This is the first time in their 25-year franchise history they have reached the NHL championship.
"We got to find a way to score some five-on-five goals. We got to find a way to battle through. There is not a lot of room out there," said Sharks coach Peter DeBoer. "You got two teams playing tight hockey and one mistake costs you the game."
Pittsburgh has had the edge in speed so far and their top players, Crosby, Evgeni Malkin and Phil Kessel - have outplayed their San Jose counterparts.
Phil Kessel also scored for the Penguins, who are 4-2 in overtime in the play-offs.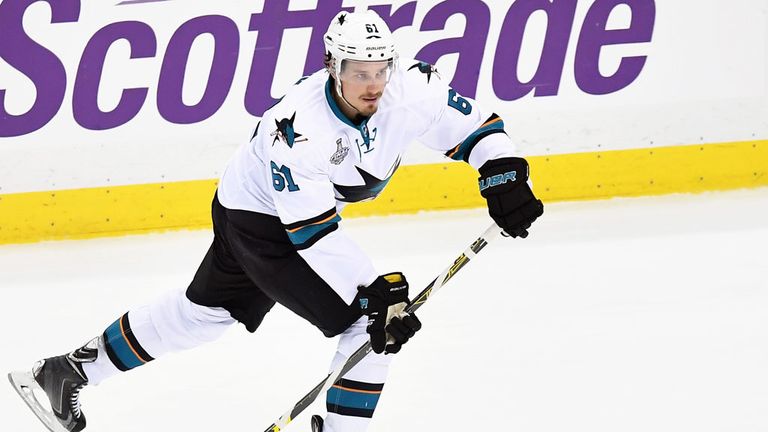 "We wanted to hit them with our best game," said Pittsburgh defenceman Ben Lovejoy. "In the first half of the year it was tough. We had to learn how to win. We had to band together from the third defensive pairing to the top line centre.
"When we do that we become a very difficult team to play against."
Pittsburgh was controlling the play Wednesday only to have San Jose defenceman Justin Braun tie it 1-1 with just over four minutes left in the third in front of a crowd of 18,600 at the CONSOL Energy Center arena.
The victory came 24 years to the day the Penguins won their second Stanley Cup in as many years in 1992 by sweeping the Chicago Blackhawks.