National Hockey League awards expansion franchise to Las Vegas
By PA Sport
Last Updated: 23/06/16 12:41am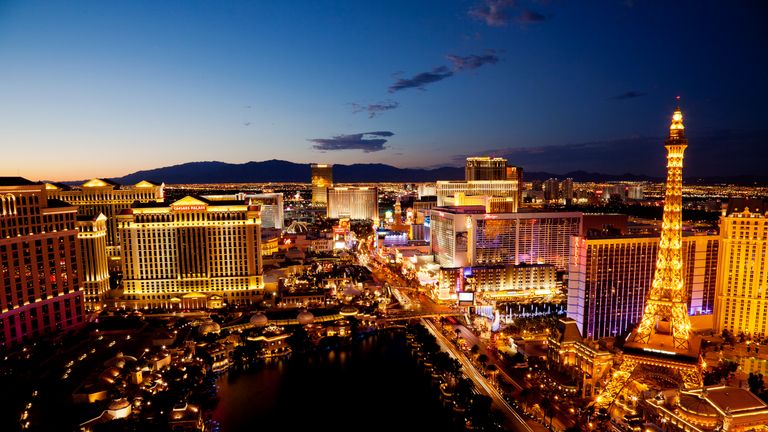 The NHL has awarded an expansion franchise to Las Vegas, giving the Nevada city its first ever major league sports team.
NHL commissioner Gary Bettman announced the decision on Wednesday in Vegas after a meeting of the league's board of governors, saying that the team would begin play in the 2017-18 season subject to the ownership group led by billionaire businessman Bill Foley stumping up the required $500m expansion fee.
"We think this is a tremendously exciting opportunity, not only for Las Vegas, but for the league as well," Bettman said.
Vegas has spent several years lobbying for a top-level sports team, but has traditionally been viewed sceptically by the major leagues, concerned about the city's gambling industry.
Asked about those concerns during a press conference, Bettman said: "The NHL is not as susceptible to gambling as the NFL or NBA. We'll make sure we're comfortable with the atmosphere in the arena."
In April this year, the T-Mobile Arena opened one block off the famed Las Vegas Strip. The arena, slated to be home to the new team, will have a capacity of 17,500 for ice hockey games.
Las Vegas has said it has received more than 14,000 deposits for season tickets.
"This is a great day for the people of Las Vegas and it is extremely exciting to deliver the city's first major league sports team," said Foley.
"This historic news would not have been possible without the overwhelming support of the Las Vegas community, our season ticket holders and public officials at the state and local levels."
The new Vegas team will be the NHL's 31st franchise, giving the Western Conference 15 teams and the Pacific Division eight.