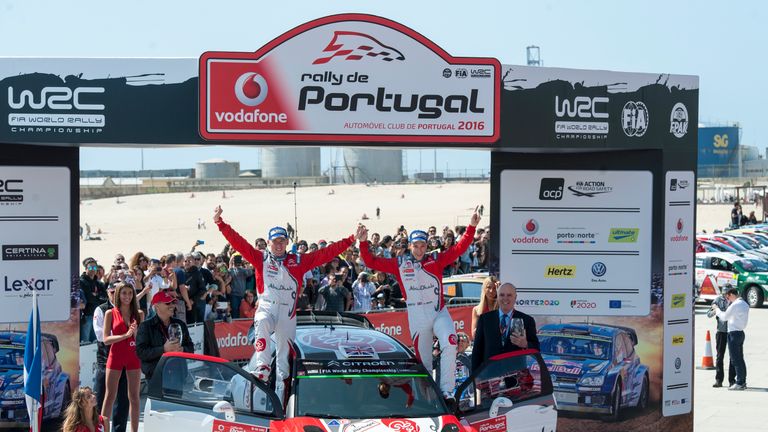 Kris Meeke secured the second World Rally Championship victory of his career after leading almost from start to finish in Portugal.
The 36-year-old from Northern Ireland took the lead early on Friday morning and remained in control to cross the finishing line 29.7 seconds clear of Norwegian Andreas Mikkelsen.
Meeke, whose only other Championship win came in Argentina last year, admitted: "It was nearly a perfect weekend, a text book performance. It's another step for me as a driver.
"This year is all about gathering experience and I couldn't have done any more. We'll use these rallies this year for our benefit and try to mount a title challenge next year.
"It shows the Citreon DS3 is a great car. For me too it's another step. I'm really, really excited about 2017."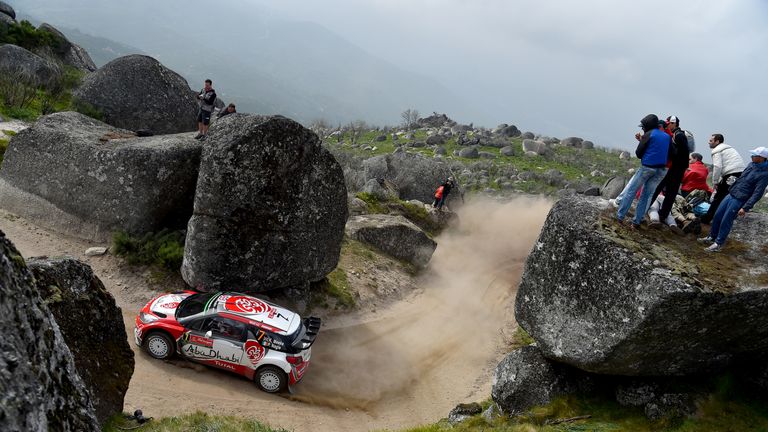 Meeke led for all but one of the 19 stages and the win leaves him seventh in the Drivers' Championship, albeit a distant 88 points behind leader Sebastien Ogier.
The Frenchman, driving a Volkswagen, finished third in Portugal, 34.5s adrift of Meeke.
And the three-time defending champion bemoaned his luck, saying: "I had another puncture, so two and only one spare.
"Luckily it was a slow puncture so I was able to get enough air in for the stage."
Mikkelsen, who was second in Portugal, is also second in the title race, 47 points behind his team-mate.
Rally de Portugal results:
1 Kris Meeke (GB) Citroen 3:59:01.0
2 Andreas Mikkelsen (Norway) Volkswagen + 29.7s  
3 Sebastien Ogier (France) Volkswagen + 34.5  
4 Daniel Sordo (Spain) Hyundai + 1:37.1  
5 Eric Camilli (France) Ford + 4:01.6
World Championship standings:
1 Sebastien Ogier (Fra) Volkswagen 114 points
2 Andreas Mikkelsen (Norway) Volkswagen 67    
3 Mads Ostberg (Nor) M-Sport 58    
4 Hayden Paddon (NZ) Hyundai 57    
5 Daniel Sordo (Esp) Hyundai 56