What is the FIFA Interactive World Cup and how does it work?
By Patrick Surlis
Last Updated: 11/10/16 1:41pm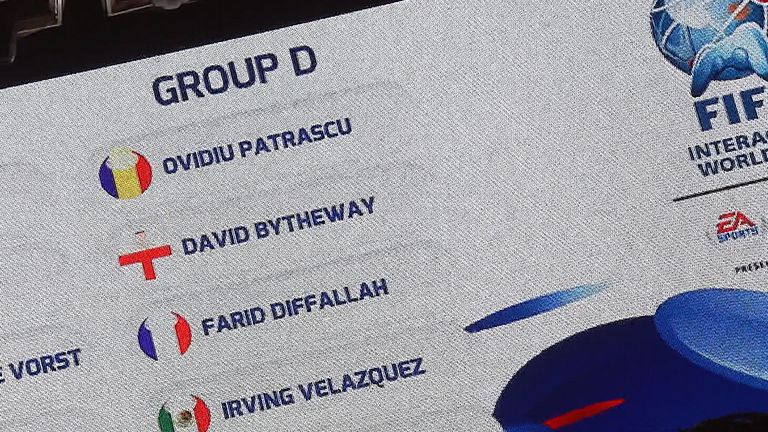 To reach the "pinnacle" of the FIFA gaming world, you need to test yourself against the best and that means one tournament, the FIFA Interactive World Cup (FIWC).
Kicking off in New York City on Monday, the FIWC is the culmination of a six-month search for the best FIFA 16 gamers on the planet. From 2.3million participants, it's been whittled down to 32, with a champion set to be crowned on Tuesday, live on Sky Sports.
David Bytheway has represented England at the tournament and the former vice champion, who reached the Grand Final in 2014, knows better than most what it takes to compete on the biggest stage. So how does the competition work? We got Bytheway to explain…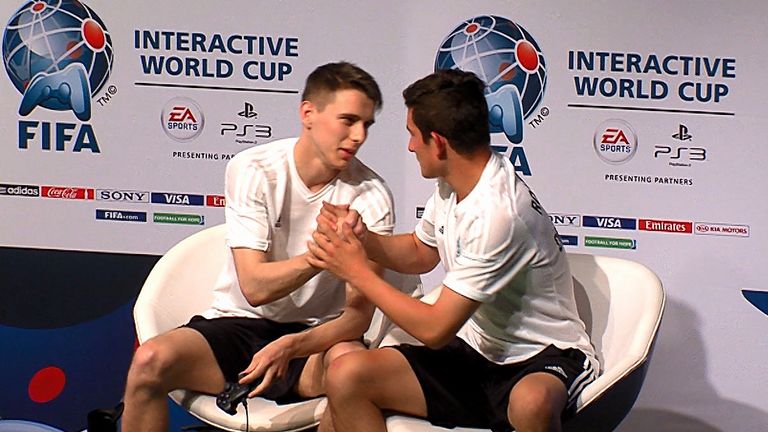 "This year there's been a few changes but it's still relatively simple," said Bytheway. "There was 24 participants last year, and now there's 32, and for the first time you could qualify on either the PS4 or the Xbox One.
"The PS4 and Xbox One qualifiers are separated into different halves of the draw and seeded into groups to create eight lots of four, with the top two from each group going through to the knockout stages. Just like the real World Cup.
"There's a few English guys to look out for, Dean Coombes, Demetri Anastasiou, Oliver Chesses and Ty Walton, but you can't be in the same group as someone else from the same country."
Who is the defending champion?
"Abdulaziz Alshehri from Saudi Arabia beat Julien Dassonville of France 3-0 in Munich last year, and he qualified automatically as a result. The 30 other players are FIWC online season champions, while the USA's Brian Jaldin won the Host Country live qualification event.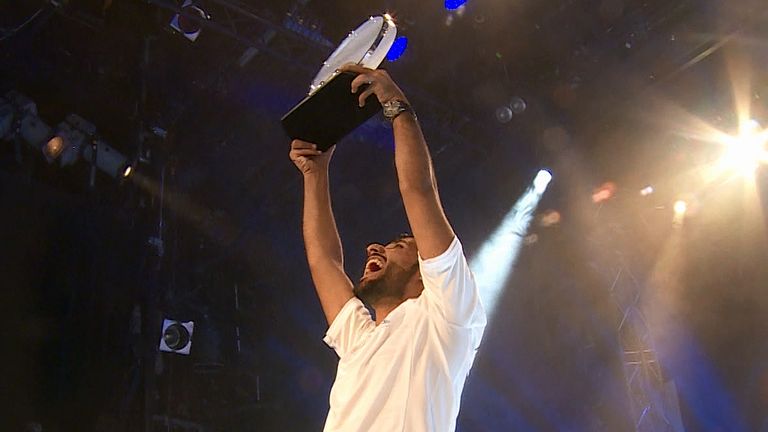 How do they decide who wins if they're playing on two different consoles?
"The PS4 side of the draw will play through the knockout stage until they crown the best PS4 player and they'll do the same on the Xbox One until we're left with two players. The best from the Xbox One and the best from the PS4.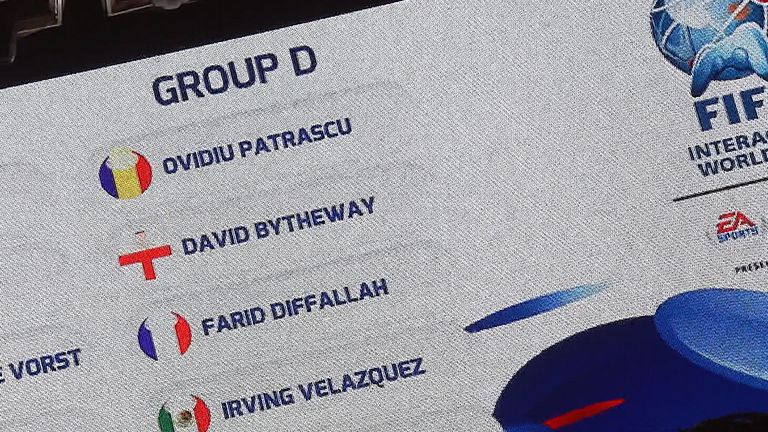 "They then play each other twice, once on each console, and the scores will be added together for an aggregate total. The highest wins."
If you favour one console over another, is that a big disadvantage?
"Yes, for someone that only plays PS4, to use an Xbox One pad is going to be really alien to them. They just don't like it.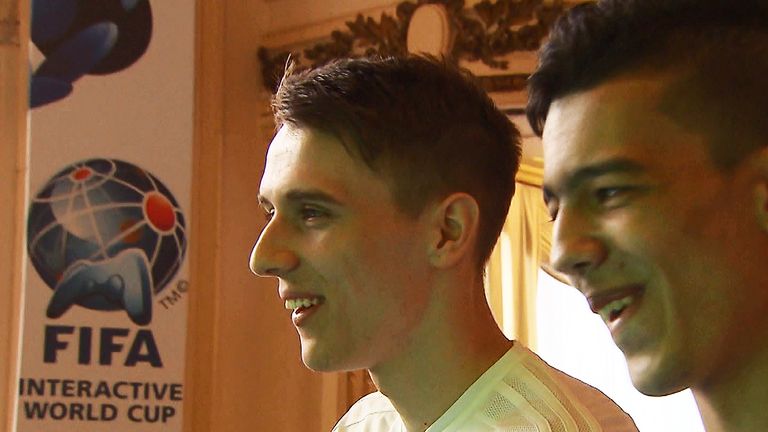 "But if you want to be a top player you need to play on both consoles because there's so many different tournaments that use one or the other, and sometimes both.
"If there's someone who gets to the final who's never played on a PS4, they're going to be at a massive disadvantage on Tuesday."
Surely all 32 players will just pick to play as Barcelona or Real Madrid?
"No, you can't do that. You must choose two international teams and order them by preference, with the highest seed getting their first-choice pick. So in theory, the top seed gets his team all the way through.
They've done this to make it more entertaining for the viewers because before you'd just get Real Madrid v Real Madrid in every game. Now you will never see the same two teams play against each other.
If you are forced to pick international teams, how do you choose?
"My mindset when I was picking my team was everyone was going to select Brazil, so if I picked Germany, I would always get my first choice.
"That allowed me to only practice with Germany, I got used to them and it really did help me out.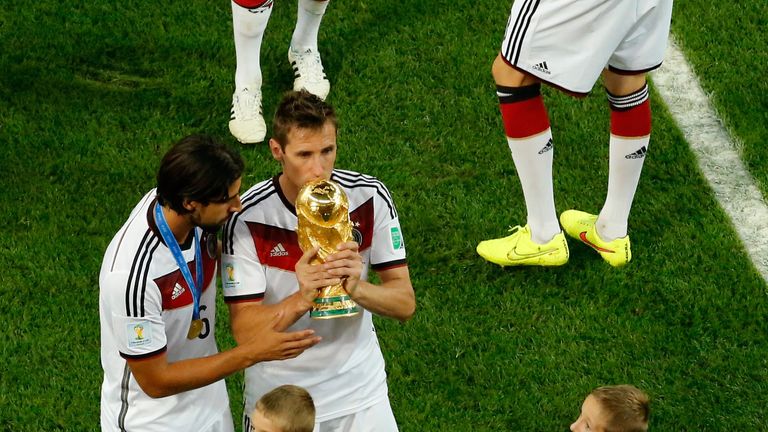 "I always loved to bring on Miroslav Klose towards the end of games. He never had the pace, but when defenders were slowing down, he had stamina and would win all the headers.
"And there will always be these surprise players that people use at the tournament, and sometimes people haven't even heard of them.
"Looking ahead to this year, there are so many teams to pick from and I know players are really considering Argentina, Brazil, France, Portugal, and even Belgium.
"There will be tactical thinking behind these choices, and someone will pick a surprise team in the hope nobody else picks them, like I did with Germany. That way they can have the same team through the tournament."
Where is the FIWC being held?
"It's at the Apollo Theatre in New York City, and that's a big venue if you don't know it. I don't think they would have picked it unless they thought they could sell it out. You're then looking at about 10,000 viewers for a FIWC stream and each year it's going up and up."
The FIWC starts on Monday and you can watch the semi-finals and final live on Tuesday from 10pm on Sky Sports 1 HD and SkySports.com