Rachel Atherton won a world championship and World Cup in mountain biking
Last Updated: 05/11/15 3:47pm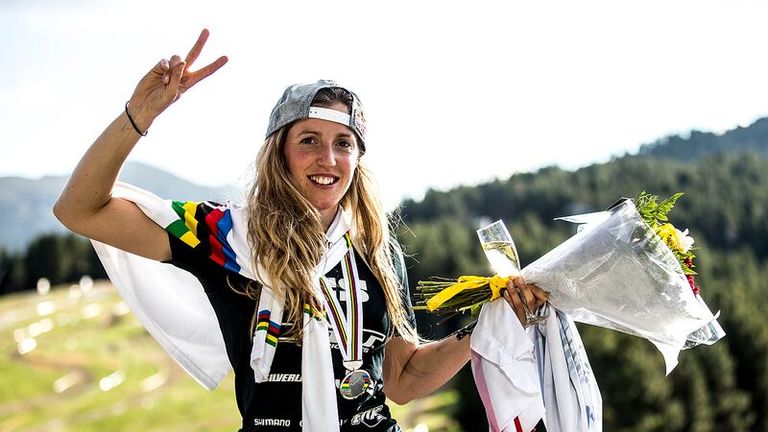 Mountain biker Rachel Atherton was crowned the downhill world champion in September.
Atherton's victory in Andorra, on the final day of the mountain bike world championships, was the third time she had won this title in her career. The 27-year-old took the downhill rainbow jersey in 2008 and two years ago in South Africa.
Atherton delivered a masterclass of composure and poise in one of cycling's most difficult pursuits, pushing compatriot and defending champion Manon Carpenter into second place.
She crossed the line in 5:08.488, more than three seconds quicker than Carpenter. Tahnee Seagrave, the 2014 bronze medallist, was fifth after a crash ended her hopes of a podium place.
For Atherton, 2015 has almost been a perfect year because she won six of the seven rounds of the mountain bike World Cup, the fourth occasion she had taken this title.
This is the third time she has won both the world championships and the World Cup in the same calendar year.
Watch the Sportswomen of the Year 2015 Awards on Sky Sports 1 and Sky 1 from 9.30pm on Friday November 6.