Michigan State University settle Larry Nassar case in $500m deal
By Sky Sports News
Last Updated: 16/05/18 5:40pm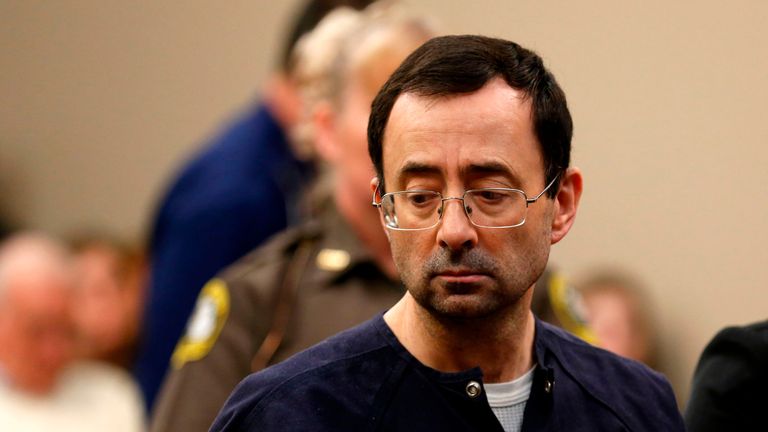 Michigan State University (MSU) has announced a $500m settlement has been reached with the victims of disgraced sports doctor Larry Nassar.
Nassar pleaded guilty to multiple charges of sexual assault of women and girls who he was treating, and the deal announced on Wednesday involved the lawyers for a total of 332 victims.
The 54-year-old worked for decades as a physician at Michigan State and also held a role with USA Gymnastics.
Victims continued to come forward, even after Nassar was sentenced to more than 100 years in jail for sexual assault and federal child pornography charges.
Olympic gold medallists Jordyn Wieber, Aly Raisman, Gabby Douglas and McKayla Maroney have all said they were victims of Nassar's abuse.
"We are truly sorry to all the survivors and their families for what they have been through, and we admire the courage it has taken to tell their stories," said Brian Breslin, chairman of Michigan State's governing board.
"We recognise the need for change on our campus and in our community around sexual assault awareness and prevention."
Rachel Denhollander, the first woman to publicly accuse Nassar, said: "I'm very happy that we're done with litigation.
"I'm very grateful for the historic number that acknowledges some of the hardships that these women have suffered.
"I'm also very disappointed in a missed opportunity to create meaningful policy changes."