Duel in the Pool live on Sky Sports
Sky Sports is to show live coverage of the biennial Duel in the Pool event between the European Allstars and the USA.
Last Updated: 17/10/13 5:29pm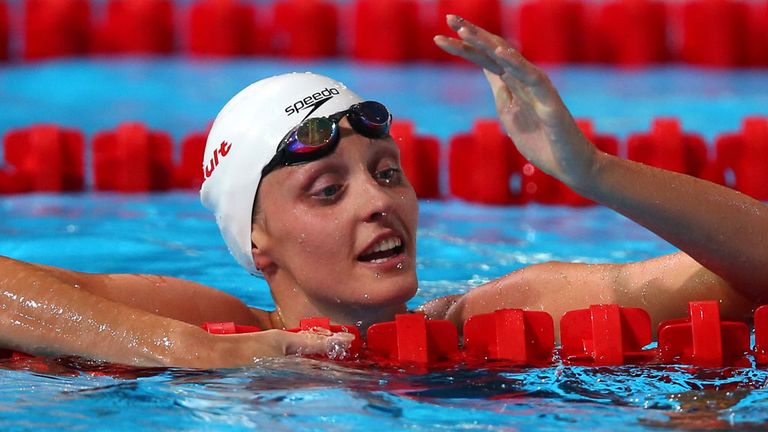 The two-day competition, which will take place on 20-21 December in Glasgow's Tollcross International Swimming Centre - next year's Commonwealth Games venue, will feature Olympic medallist Michael Jamieson and World Championship medallist Fran Halsall.
Also in the 37-strong European team will be French Olympic Champions Florent Manaudou, Yannick Agnel and Fabien Gilot for the men, and double Olympic Champion Ranomi Kromowidjojo of the Netherlands for the women.
The European Allstars will feature 10 British athletes, including Craig McNally, Robbie Renwick and Hannah Miley from Scotland.
The USA, who are looking to reclaim the title they won two years ago in Atlanta, is also packed with medal-winning talent, including double Olympic Champion Ryan Lochte and London 2012 gold medallists Kate Ledecky, Conor Dwyer, Shannon Vreeland and Tyler Clary.
Commonwealth gold medallist Renwick told Sky Sports: "It is a great event, like the Ryder Cup of swimming. It is real head-to-head racing, a fantastic competition and very exciting.
"It is very tough. In the last few Duels, Europe have just missed out so hopefully this time it will change.
"It is going to be a home crowd there so hopefully that will spur us on."
British Swimming Head Coach Bill Furniss said: "The European Allstars features by far the strongest line up we've ever seen in what will be the third of these exciting biennial events.
"Both teams include a multitude of Olympic and World champions and medallists, and therefore the head-to-head promises to be a dramatic encounter.
"The USA are sending a very strong team so the challenge facing the Europeans will be immense but it will provide a great spectator event at the home of next year's Commonwealth Games."
Fans will also be able to see the action unfold live on Sky Sports 2. The showdown event will be televised on Friday 20th December and concludes on Saturday 21st December.