The Mosconi Cup in barmy Blackpool will be a unique spectacle and here's why...
It's Europe v USA but not as you may know it... so why should you watch the Mosconi Cup?
Last Updated: 21/01/15 11:30am
The Mosconi Cup returns with Team Europe riding the crest of a wave, and they aim to pocket another one of pool's most prestigious prizes between December 1-4 live on Sky Sports.
But in a busy, festive month why should you be watching pool rather than preparing the Christmas decorations?
Because Europe could beat the United States… again!
The Mosconi Cup pits Europe's five best players against America's in a series of singles and doubles encounters much like the Ryder Cup. And like golf's transatlantic spectacle, it's a good time to be a Europe fan!
Last year's glory in Las Vegas, a stunning 11-2 demolition from Europe that included the competition's first ever opening day whitewash, was their sixth Mosconi Cup win in seven years. It followed an atmospheric 2012 victory in York Hall, Bethnal Green.
Boisterous Blackpool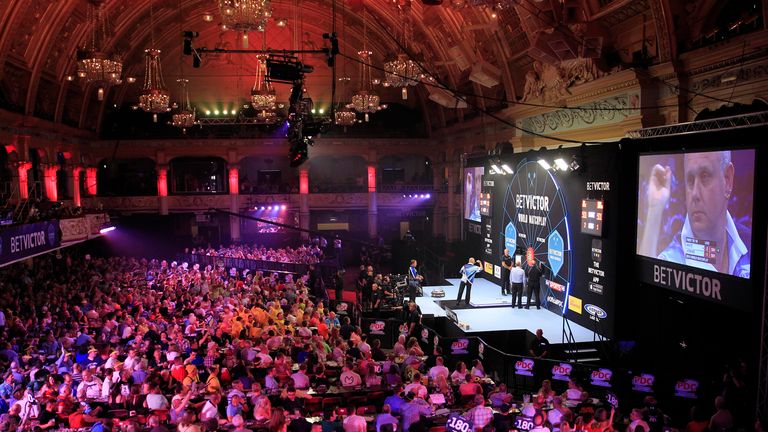 The Las Vegas of the north is a city accustomed to the bright lights and dizzying pomp of its American neighbour. Anybody who has seen the darts in Blackpool can vouch for the unique atmosphere in which sport is revered and the Mosconi Cup will be no different.
No less than 1,200 fans are expected to pack into the Tower Circus every day of the competition so expect good times, raucous chanting and celebrations galore if Europe successfully defend their title.
The Terminator 
Mosconi Cup on Sky
Mon 1 December, 6pm, Sky Sports 3
Tues 2 December, 6pm, Sky Sports 1
Wed 3 December, 6pm, Sky Sports 2
Thurs 4 December, 6pm, Sky Sports 2
The current world number one, Niels 'The Terminator' Feijen, has won Most Valuable Player in the 2011 and 2013 Mosconi Cups and the Dutchman is Europe's most obvious weapon. 
He's joined by English trio 'Dynamite' Darren Appleton, Mark Gray and Karl Boyes.