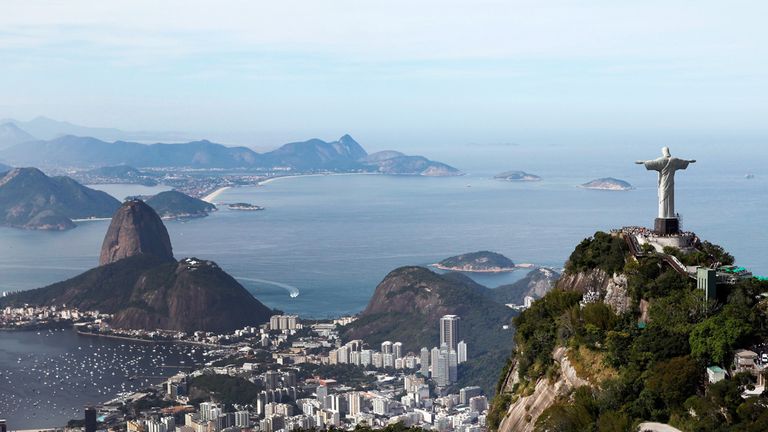 Ticket prices for the Rio 2016 Olympics have been announced with a top tier ticket for the opening ceremony priced at £1155.
Organisers have announced there will be 7.5 million tickets on sale with 3.8 million for less than £17.
In comparison with the London Olympics, where the most expensive tickets were for the swimming, gymnastics and the athletics, the most expensive tickets at the Rio Games are for the athletics, men's basketball, beach volleyball and men's volleyball finals.
The cheapest tickets for the games come in at £10 for the 50km walk, canoe sprint, mountain biking, marathon swimming, modern pentathlon, shooting finals and preliminaries of the football, hockey, rowing, sailing, weightlifting and wrestling.
Some tickets are much cheaper than London Olympic tickets, where the most expensive opening ceremony ticket was priced at £2012. The most expensive ticket to the men's 100m final was £725 – more than double the price at Rio. Rio Olympics athletics tickets range between £300 and £87.
Track cycling at Rio 2016 is between £135 and £75 per ticket, compared with £325 to £50 at London 2012.
Renato Ciuchini, Commercial Executive Director of the Rio 2016 Committee said: "We will have a fair and transparent process, in line with the concept of 'Games for All', which is one of the pillars of Rio 2016."
Rio 2016 Ticketing Director Donovan Ferreti said: "Spectators will experience this journey like an athlete, preparing and going through stages until the glory of arriving at the Games. With so many attractions, it is necessary to get organised early to ensure you don't miss the best of the event."
Residents of Brazil get the first chance to register for tickets from today. They can apply for tickets from March, when the first draw starts. Remaining tickets will take be on sale online from October 2015. What's left will be sold at the box office from June 2016.
Non-Brazilian residents can buy tickets online from March 2015.
Anyone interested in Rio Olympic and Paralympic tickets need to register their interest at www.rio2016.com/tickets.