Hockey legend Jane Sixsmith calls for role models to lift hockey
Hockey legend Jane Sixsmith is urging England's stars to inspire a new generation at the upcoming World Cup.
Last Updated: 29/05/14 11:03am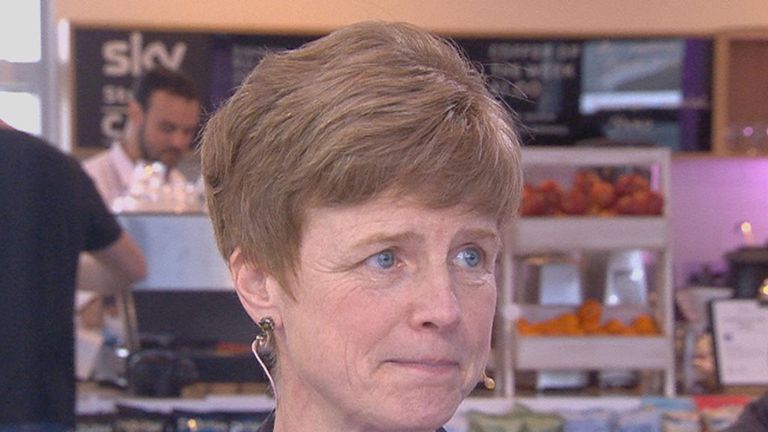 As a 25-year-old, Sixsmith was part of the England team who snatched bronze at the Barcelona Olympics back in 1992, and has earmarked the likes Alex Danson to inspire a new generation at this year's World Cup.
Sixsmith told Sky Sports Sportswomen: "Sport totally changed my life. I picked up a stick for the first time when I was 12 and I never imagined I would go to an Olympics so for me it really changed everything.
"I had a couple of role models at my club who inspired me. They gave me something to achieve when they came back talking about World Cups and Olympics. We need role models to increase sport.
"I think the expectations are high anyway. Girls like Alex Danson are professional now and know what they need to do. It's the next generation that look up to her. These girls have got great personalities.
"They're having great fun but are also very determined and committed. We need to showcase World Cups so young people can actually see what's involved in hockey. That will inspire the next generation.
"I'm going to put my head on the line when it comes to this World Cup. They're seeded third and if they win their group, they'll get an easier semi-final draw and I'll think they'll definitely come back with a medal.
"The Netherlands at home, with a sea or orange and 15,000 people, you've got to say will be there first. England will be second or third."
Sky Sports 3HD's live coverage of the Rabobank Hockey World Cup starts on Saturday at 9am.