Slovenia ice hockey player Ziga Jeglic suspended for failed drugs test at Winter Olympics
Last Updated: 20/02/18 8:03am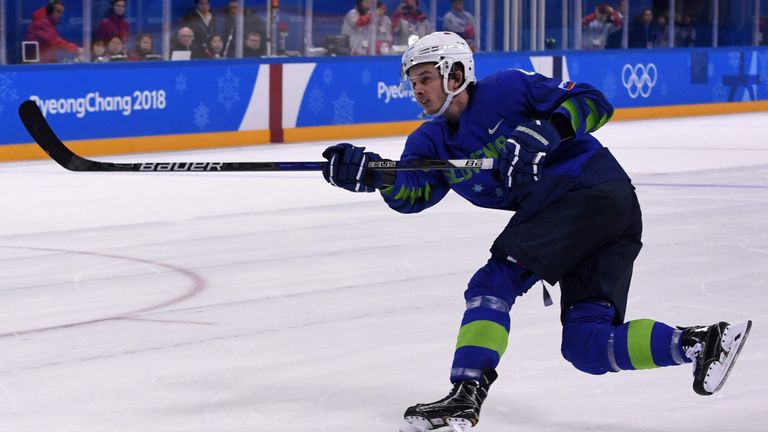 Slovenia ice hockey player Ziga Jeglic has been suspended from the Pyeongchanag Winter Olympics after testing positive for fenoterol.
The Court of Arbitration for Sport's (CAS) anti-doping division announced on Tuesday that Jeglic has tested positive for a banned substance and has been suspended for the remainder of the Games.
Jeglic - who has accepted the anti-doping rule violation and will leave Pyeongchang within the next 24 hours - was found to have taken fenoterol, which opens up the airways to the lungs, in an in-competition test.
It is the third anti-doping procedure of the Games, after Japanese short track speedskater Kei Saito and Russian curler Alexander Krushelnitsky.
A CAS statement said: "The athlete accepted an anti-doping rule violation and, as a consequence, the athlete is suspended from competing in the remainder of the Olympic Winter Games."
The Slovenian Olympic committee said Jeglic was tested four days ago and that only the 'A' sample had been examined before the player accepted the violation.
"Ziga Jeglic will not play for Slovenia against Norway today. Until the completion of the procedure, the leadership of the Slovenian Olympic team cannot and will not make any statements," it added.