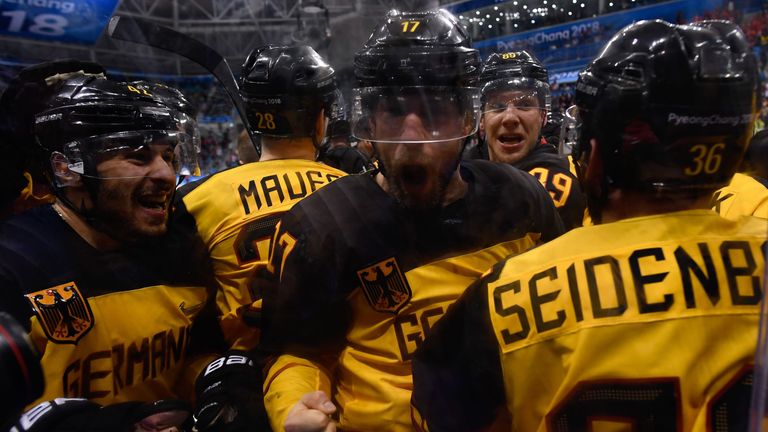 Germany registered a stunning 4-3 win over defending champions Canada to reach their first men's Olympic ice hockey final.
The Germans relied on a scrappy defence and opportunistic offence to squeeze past a Canadian team who had looked on course for a third straight Olympic final appearance.
The win set up a gold medal game against the mighty Russians, who beat the Czech Republic 3-0 in Friday's first semi-final.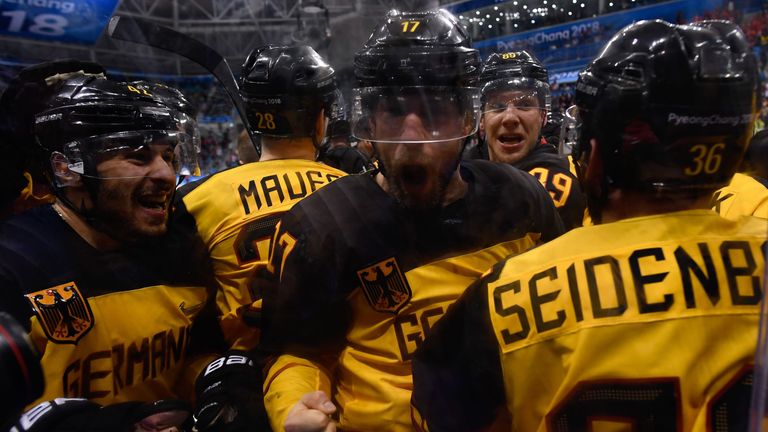 It was a day of sporting ignominy for hockey-mad Canada, winners of the last two Olympic gold medals in men's ice hockey.
The Canadian men's curling team were earlier shut out of the Olympic medals for the first time.
Without NHL stars Sidney Crosby and Drew Doughty and elite goaltender Carey Price, Canada were skated out of the building by Marco Sturm's team.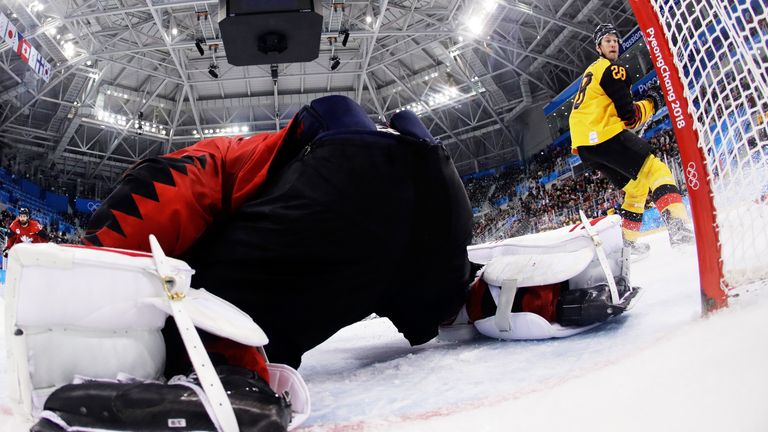 After winning back-to-back gold medals in Vancouver in 2010 and Sochi in 2014, and three of the past four dating to 2002, Canada's self-described band of journeymen will play the Czech Republic for bronze on Saturday.
Germany built a 4-1 lead through the first two periods only to face a withering Canadian comeback in the third as they scored two goals in the first 10 minutes of the period.
But Canada fell one goal short despite peppering Germany goaltender Danny aus den Birken with a barrage of shots until time ran out.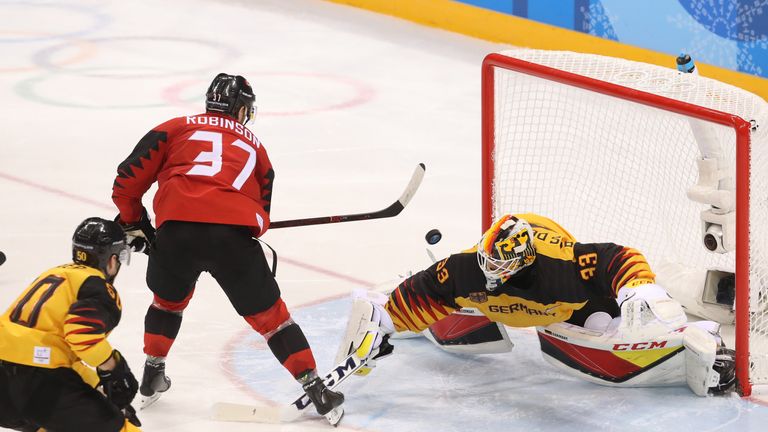 Germany have won only two bronze medals in hockey, the last of those coming in 1976, but suddenly an elusive gold medal isn't so far-fetched.
"If we keep fighting like this, we have nothing to lose," said Aus den Birken.