Lani Belcher and Angela Hannah to get late call into Olympics canoeing team
By Sky Sports News HQ
Last Updated: 18/07/16 6:02pm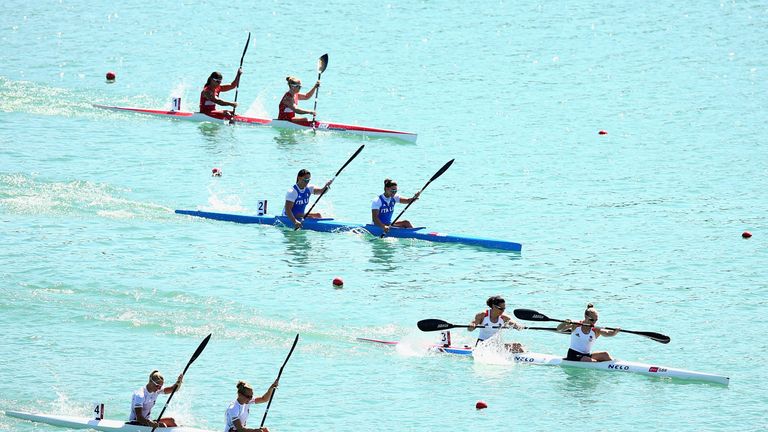 Lani Belcher and Angela Hannah are set to be confirmed as part of the Great Britain canoe squad for the Olympics, Sky Sports News HQ understands.
The K2 kayak sprint pairing thought their chances of going to Rio next month had been dashed, but they appear set to benefit from a ruling by the International Canoe Federation.
ICF has opened up a number of spots across their competitions in Brazil after banning all 11 competitors selected by Romania.
They are alleged to have been a part of a widespread doping system involving the use of the banned substance Meldonium that has been in the headlines since the turn of the year.
Belcher and Hannah finished third behind the Romanian boat of Elena Moronic and Roxana Borha at the World Canoe Championships in Milan last year.
Monday is the last day for athletes to be confirmed as competitors for Rio and the British Olympic Association is awaiting ratification of all names by the International Olympic Committee before confirming Belcher and Hannah's inclusion on Tuesday.
They had needed to win their European qualifier in Duisburg in May to secure an automatic place in the team but could only finish third behind teams from Sweden and Austria.